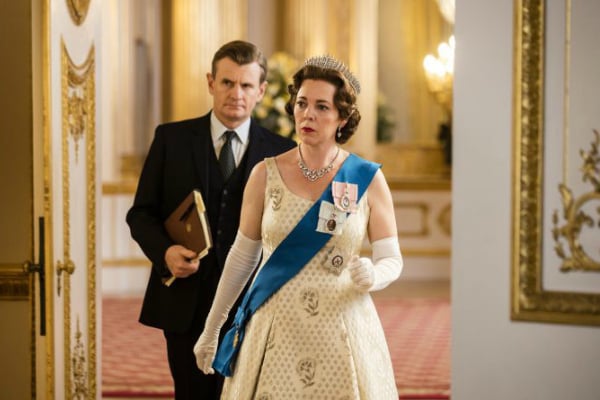 Warning: This post contains spoilers for Season 3 of The Crown. 
The long-awaited arrival of Season Three of The Crown has brought with it a kettle of spicy tea.
The behind-the-scenes depiction of the British Royal Family has raised many old dramas that have tangled the monarchy for decades.
The 10 episodes of the meticulously researched Netflix series chronicles the royal events of the 1960s and 70s, including Princess Margaret's affair with gardener Roddy Llewellyn, Prince Charles meeting his now-wife Camilla Parker Bowles for the first time, and palace coverup after a trusted employee was found to be a Soviet spy.
But, exactly how accurate is the series?
Here, we look at the 4 things The Crown Season 3 got wrong.
The Queen crying in public.
The third episode of Season Three retells the tragedy of Aberfan, the Welsh mining disaster that killed 116 children from the Pantaglas Junior High School and 28 adults.
The episode shows Queen Elizabeth (played by Olivia Colman) deal with the situation in a rather cold-hearted manner. She pretends to wipe away a tear before privately admitting she has to feign her public grief and emotion: "After The Blitz when we visited hospitals, I saw what my parents, the King and Queen, saw. They wept, I couldn't… When my grandmother, Queen Mary, whom I loved very much, when she died, nothing… I have known for some time there is something wrong with me."
However, real images suggest the monarch doesn't fake her emotion. In fact, the Queen has cried many times in public.