Today, Jerri Jones prepared to attend her sixth Brownlow awards.
Wife of Melbourne's Nathan Jones, as we speak at 1.30pm, she's sat in her hotel room eating lunch trying to enjoy a few quiet moments before the chaos of the afternoon gets underway.
It's a scene she knows well, the calm before the sparkling red carpet storm. And like many women and stylists who've attended the Brownlow Awards many years in a row, there's a side to the glamour that isn't so sparkling.
Her makeup is already done, partly because as a mum of two, Bobbi, three and Remy, almost one, and owner of her own clothing label, Jerri Jones, she was "quite disorganised getting myself ready" so only contacted her makeup artist two weeks ago.
She was already booked up but managed to move some things around to fit Jones in.
She had a spray tan yesterday, will get her hair done shortly before meeting designer Kya of One Day Bridal who has designed her dress.
"I'm trying to keep it cruisey as possible," she tells Mamamia.

Listen: Let's hope we don't see any malfunctions like this on the red carpet. Post continues after audio.

"I had my first dress fitting on Thursday afternoon. Usually it would be pretty stressful not seeing or trying anything on just before the event but I've worked with Kya and the girls at One Day Bridal for five Brownlows now and I trust her and we've become close friends."
The dress is still being finished as we speak, but Jones says it will "be beautiful".
"I'm going out of my comfort zone this year and wearing a bright colour. It's a little bit adventurous but still quite classic," she says.
It's not uncommon for things to come right down to the wire when it comes to choosing what to wear on the red carpet.
Bianca and Bridgett Roccisano of Melbourne Stylists have three clients walking the carpet tonight – Carlton's Bryce Gibbs, his partner Lauren Tscharke and Kahlia Ashton, partner of Collingwood's Jeremy Howe. The past week has been filled with lots of fittings to work out clothing and jewellery.
The styling sister's early start today saw them pick up all the dresses and do several media interviews before splitting up to visit their clients in their separate hotel rooms to help them get ready.
"We designed a dress for Kahlia but we had a last minute change. We decided it was too safe and completely redesigned the dress and finished it today," Bianca tells Mamamia.
"It's very different and an unusual colour."
Of course, the finished product is always the sum of its parts.
This year the stylists will be relying on plenty of nipple covers to ensure everything remains in place.
"There's lots of sheerness so they're a great way of covering the breasts without wearing the bra," Bianca says.
Shapewear always comes in handy to avoid any visible undies lines and the stylist says that she'll never go anywhere without a needle and thread should disaster (in red carpet terms at least) strike.
The journey of the stylist and their clients goes for weeks and doesn't end until they've been safely seen into Crown's lift to take them down to the red carpet. (Post continues after gallery.)
The Brownlow Medal 2016 red carpet.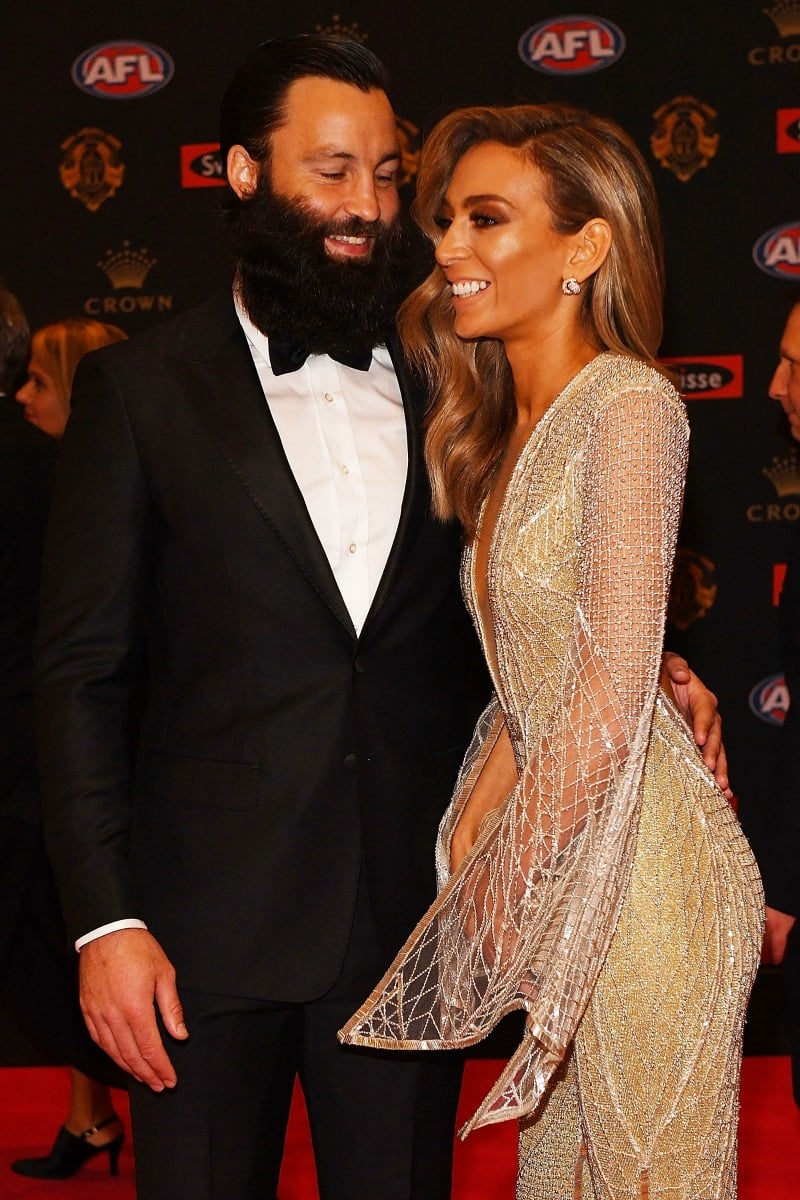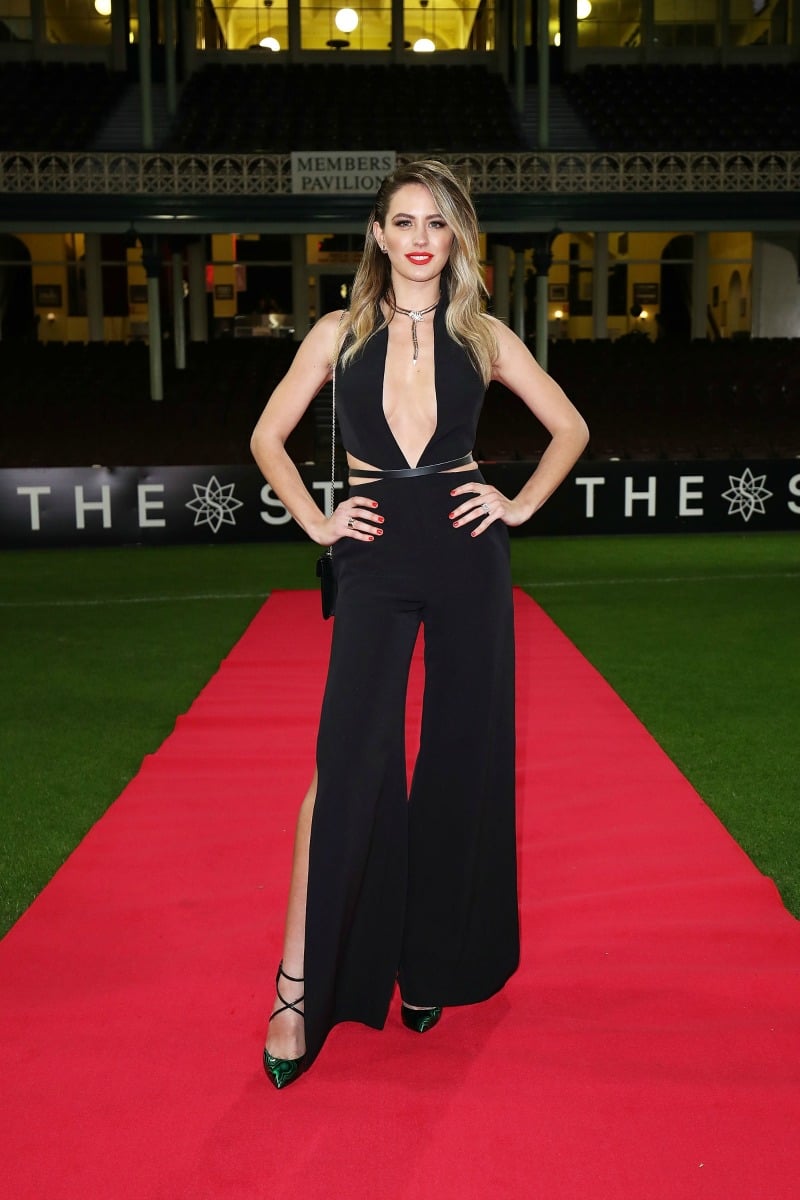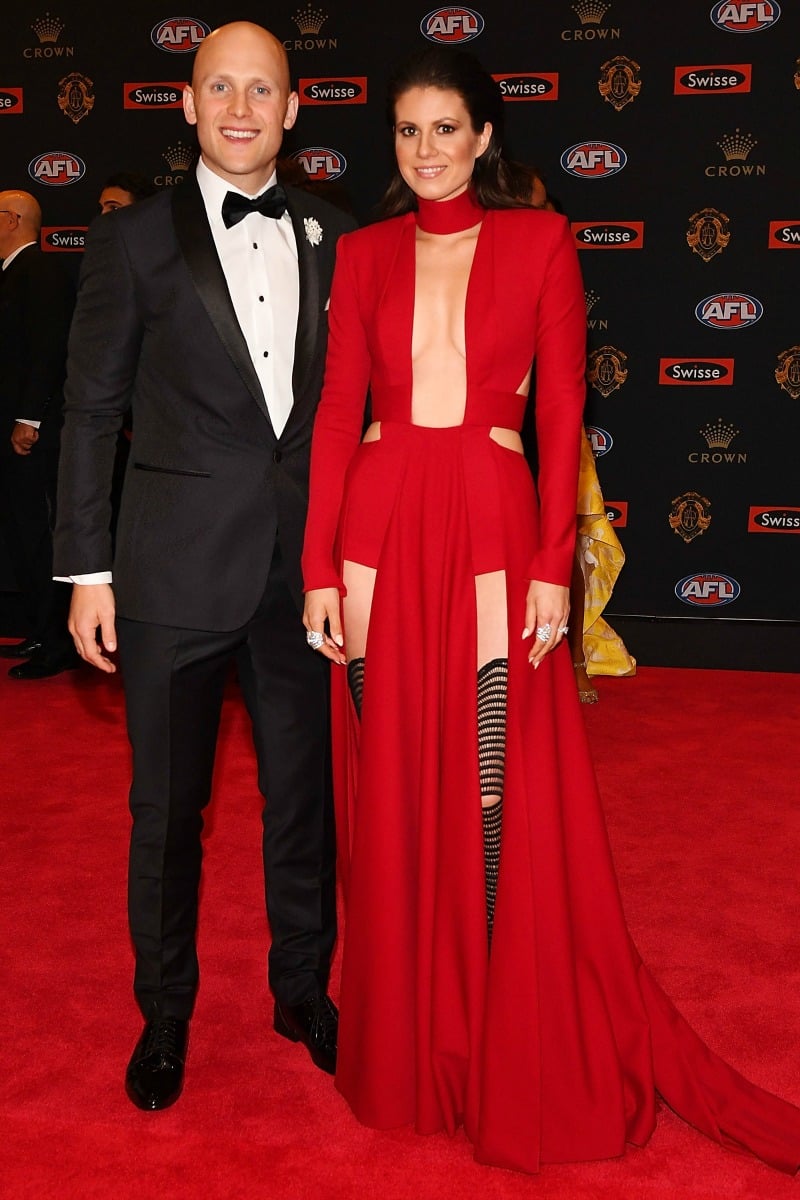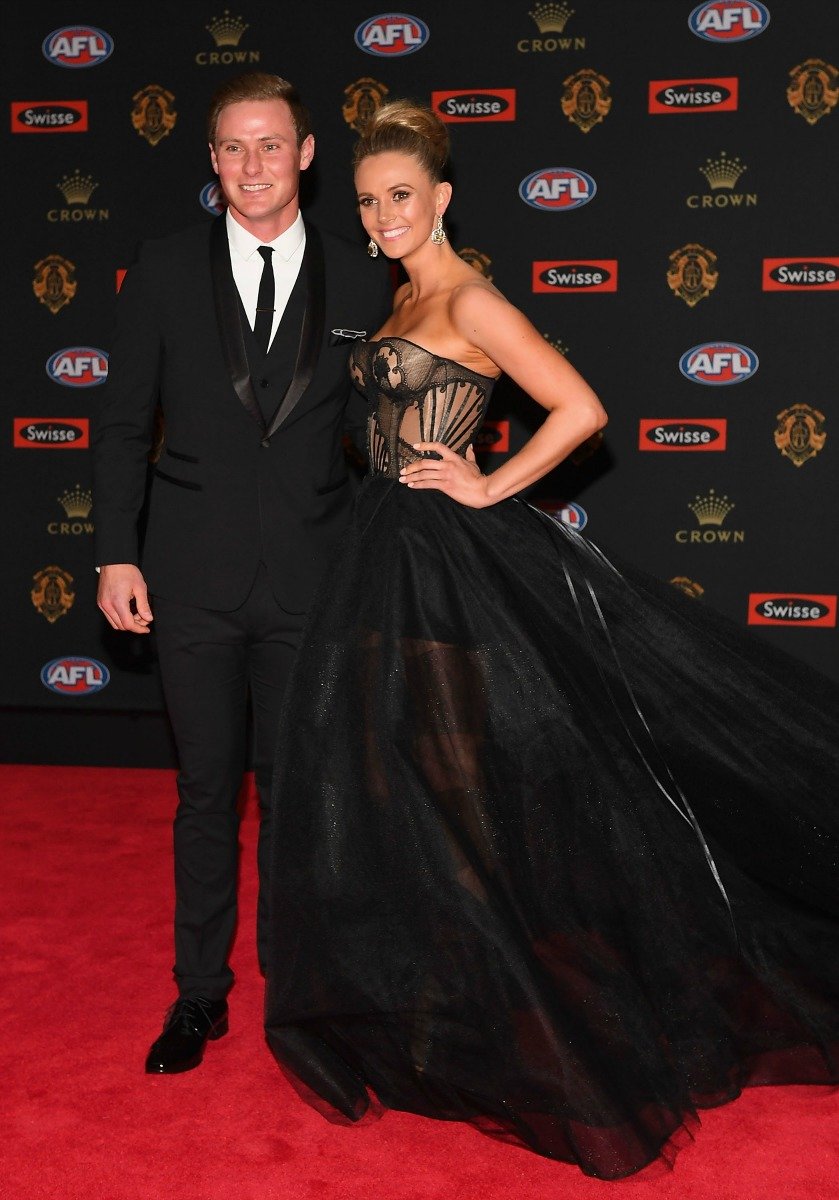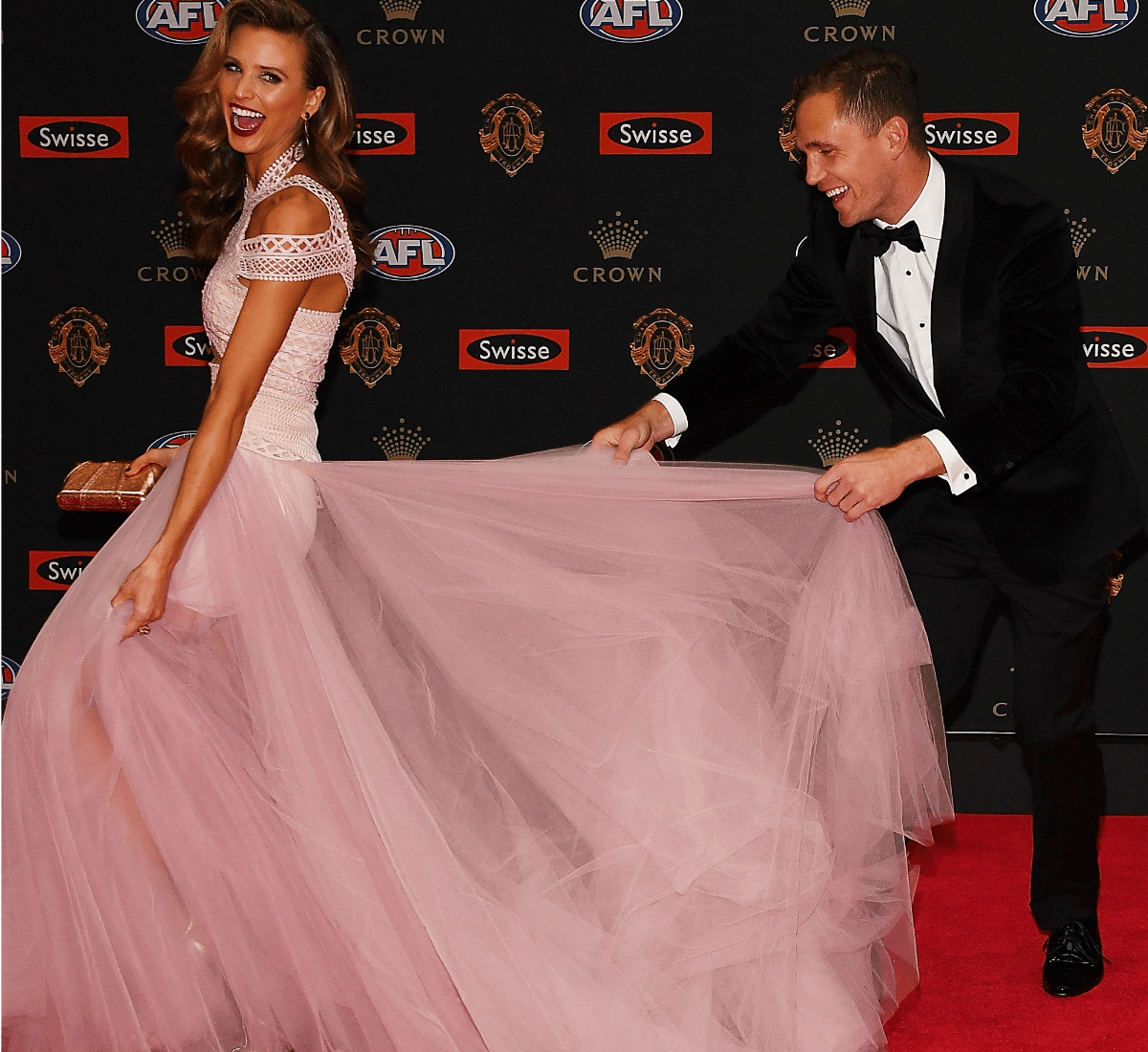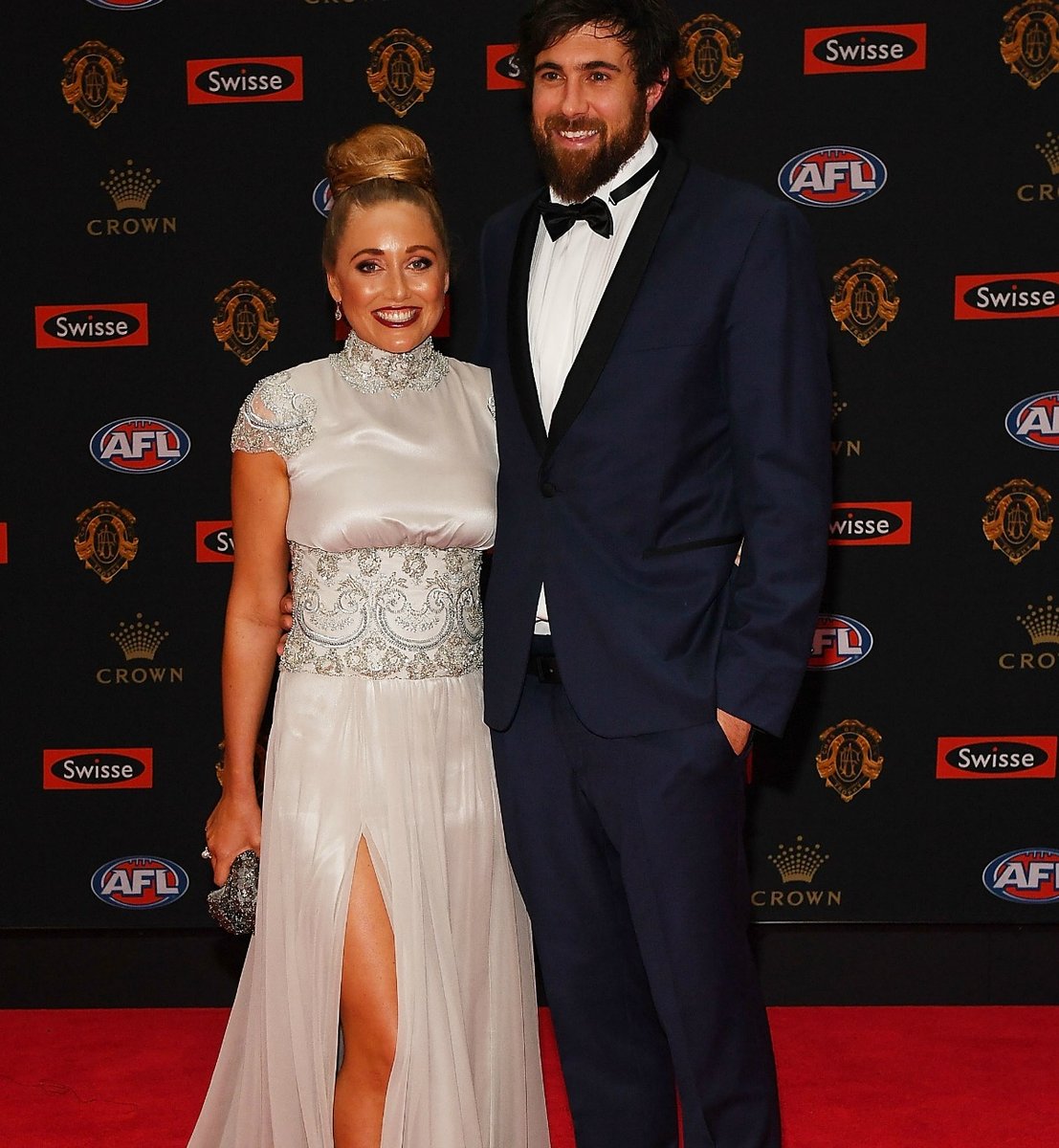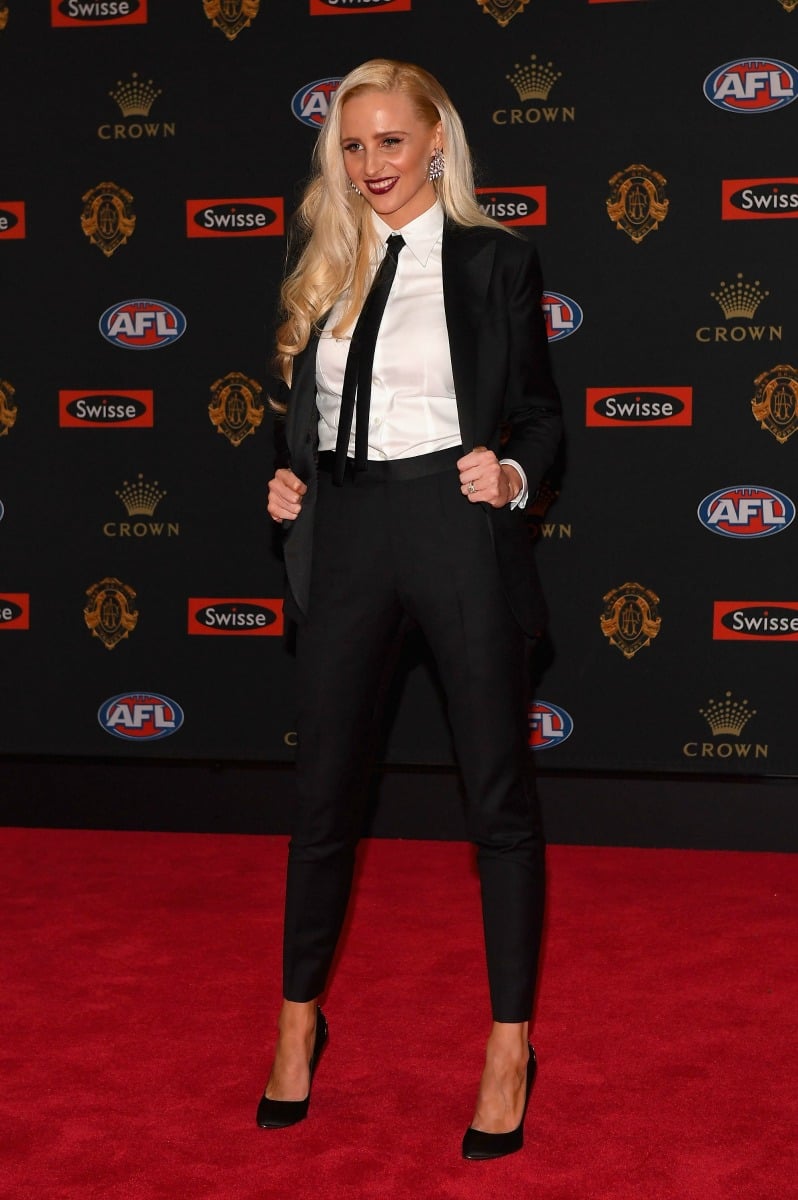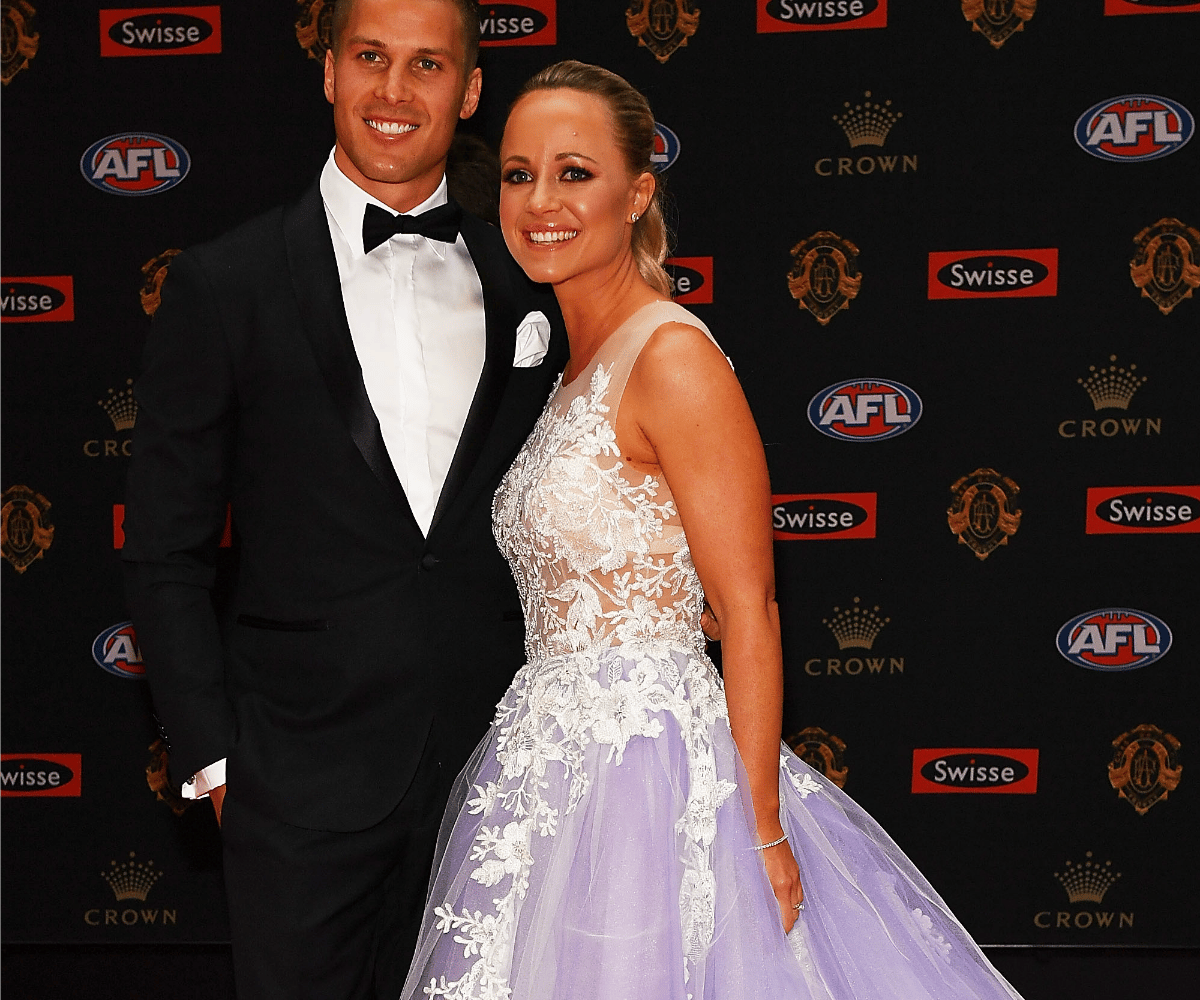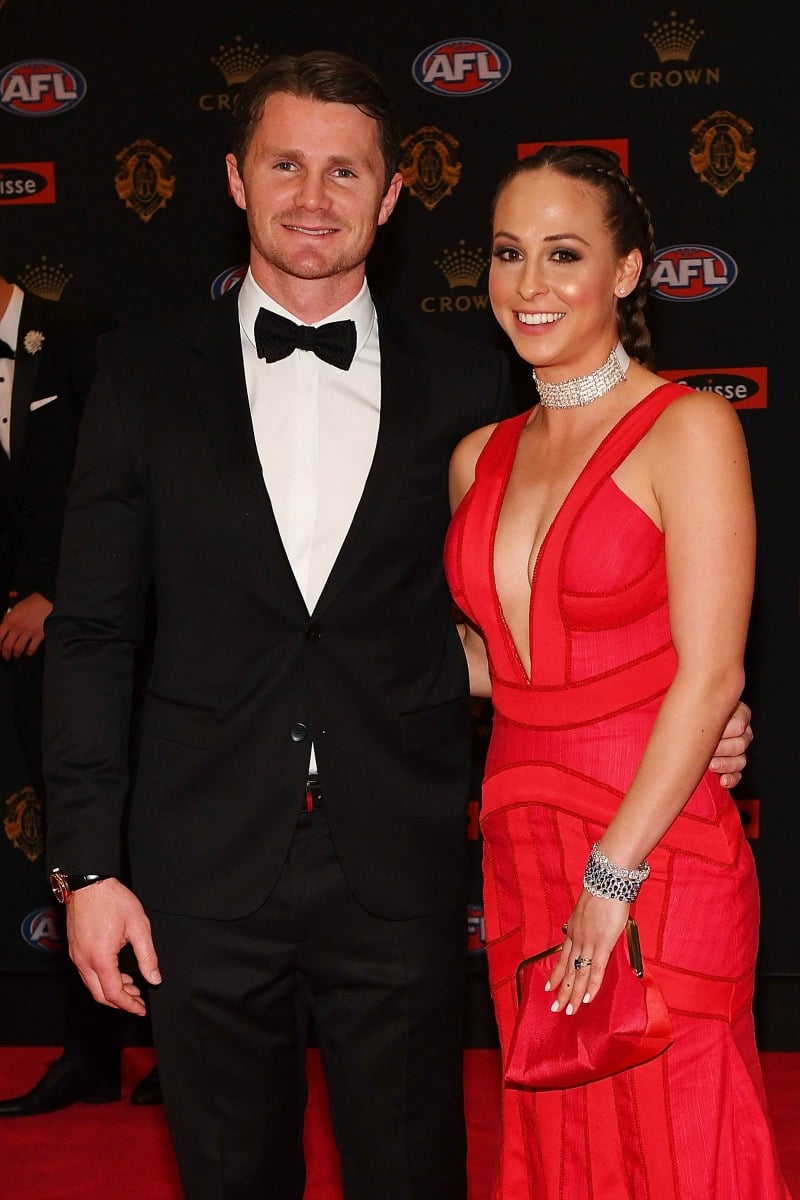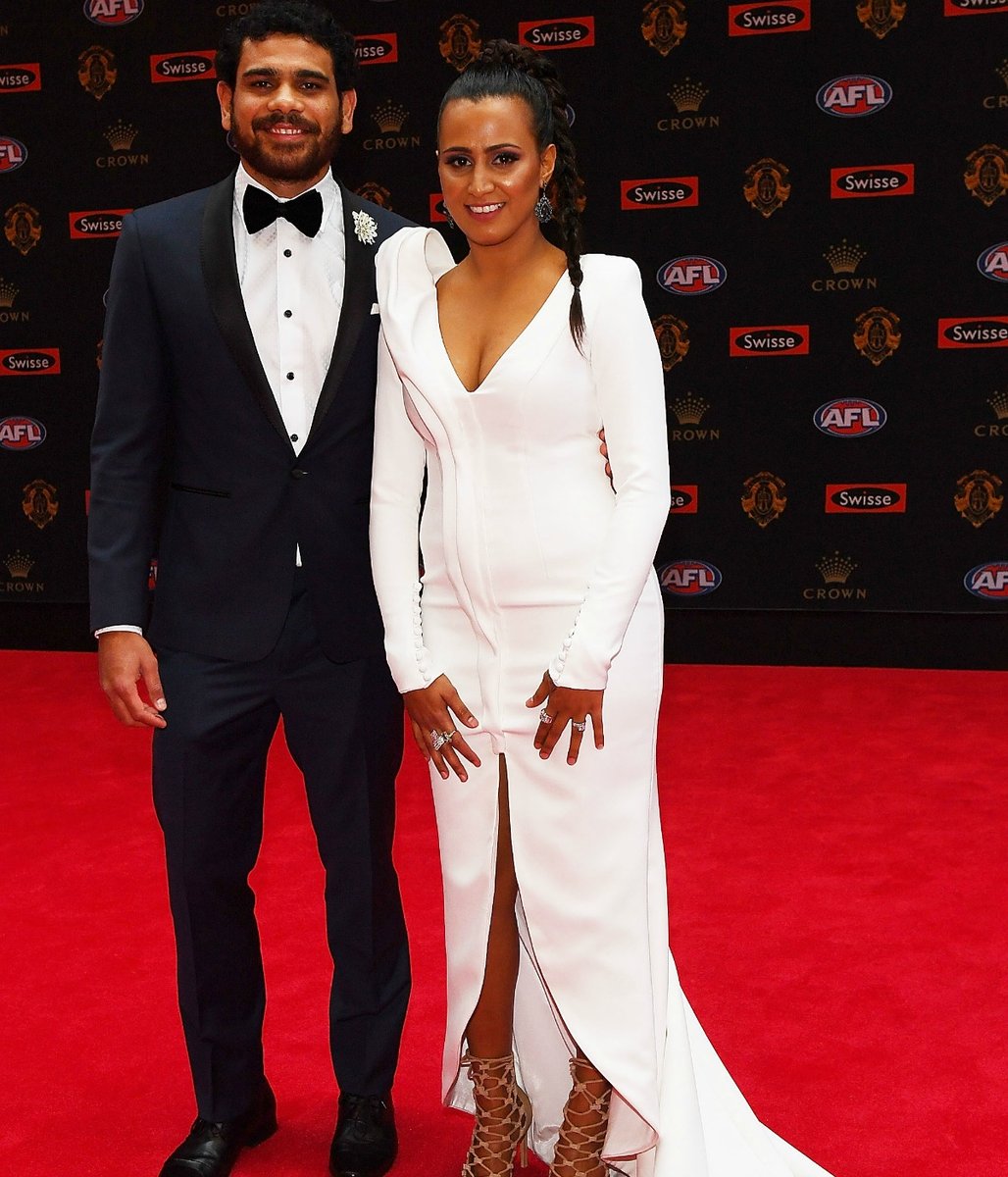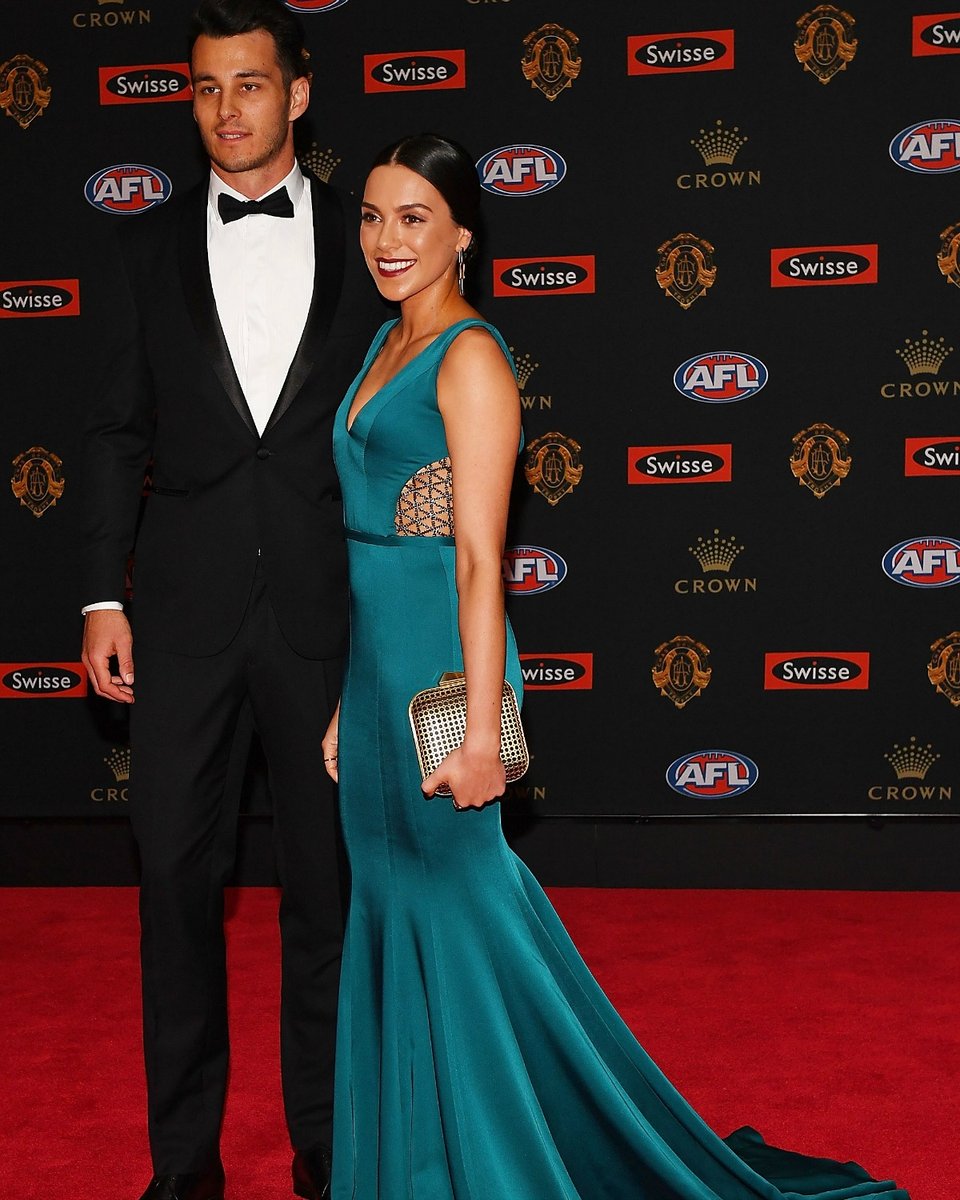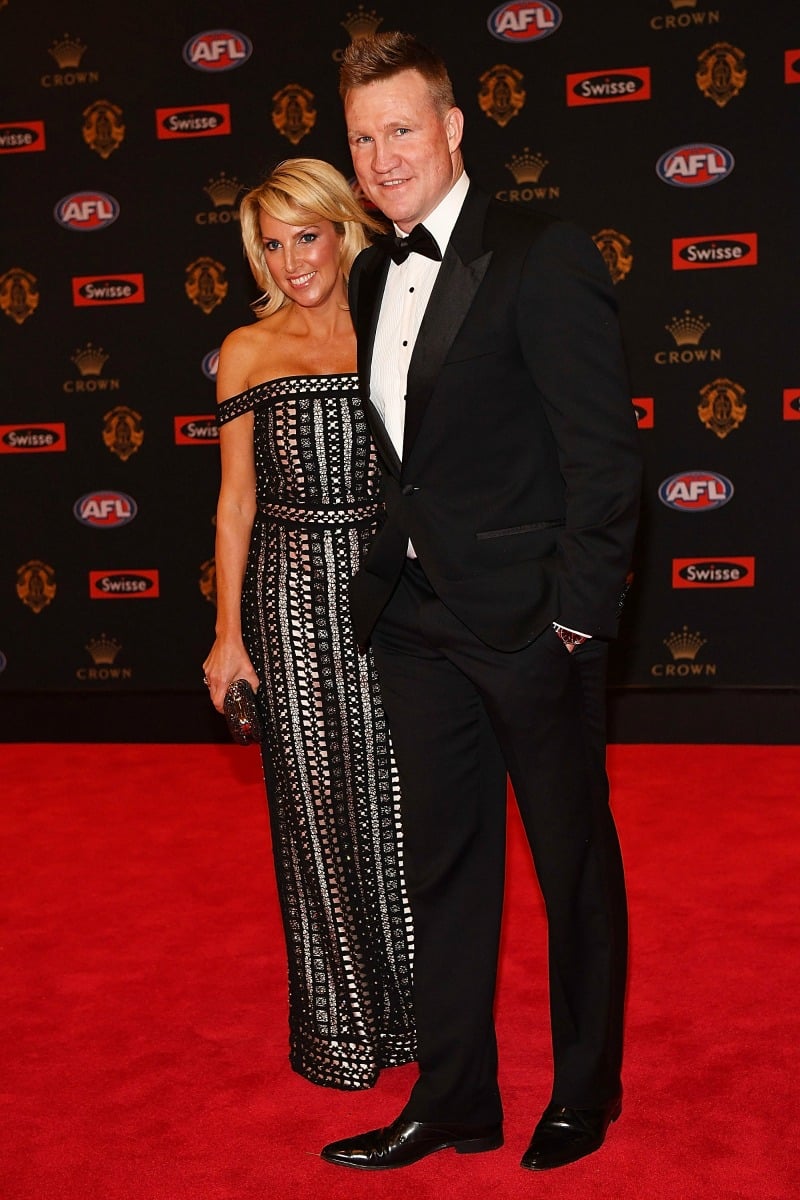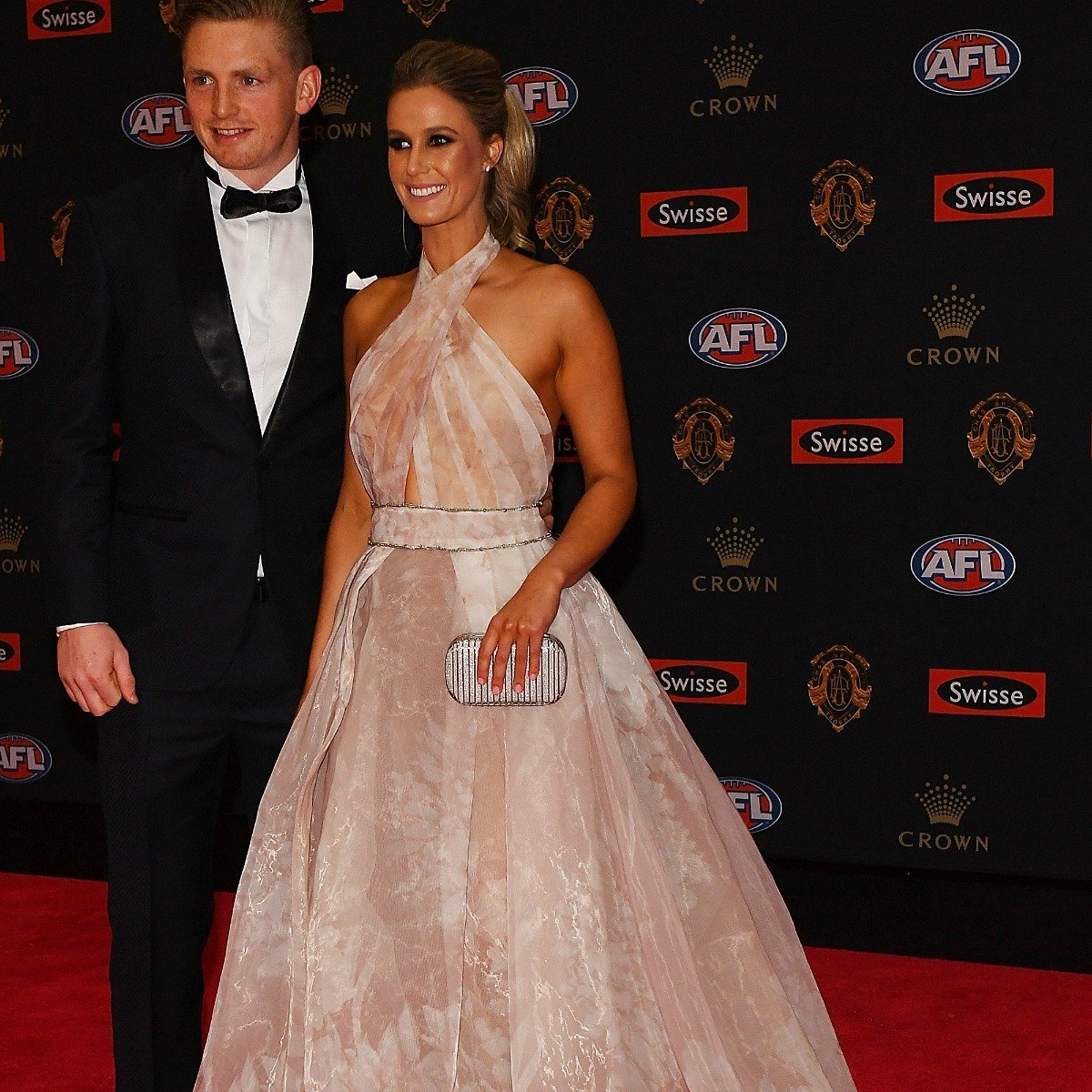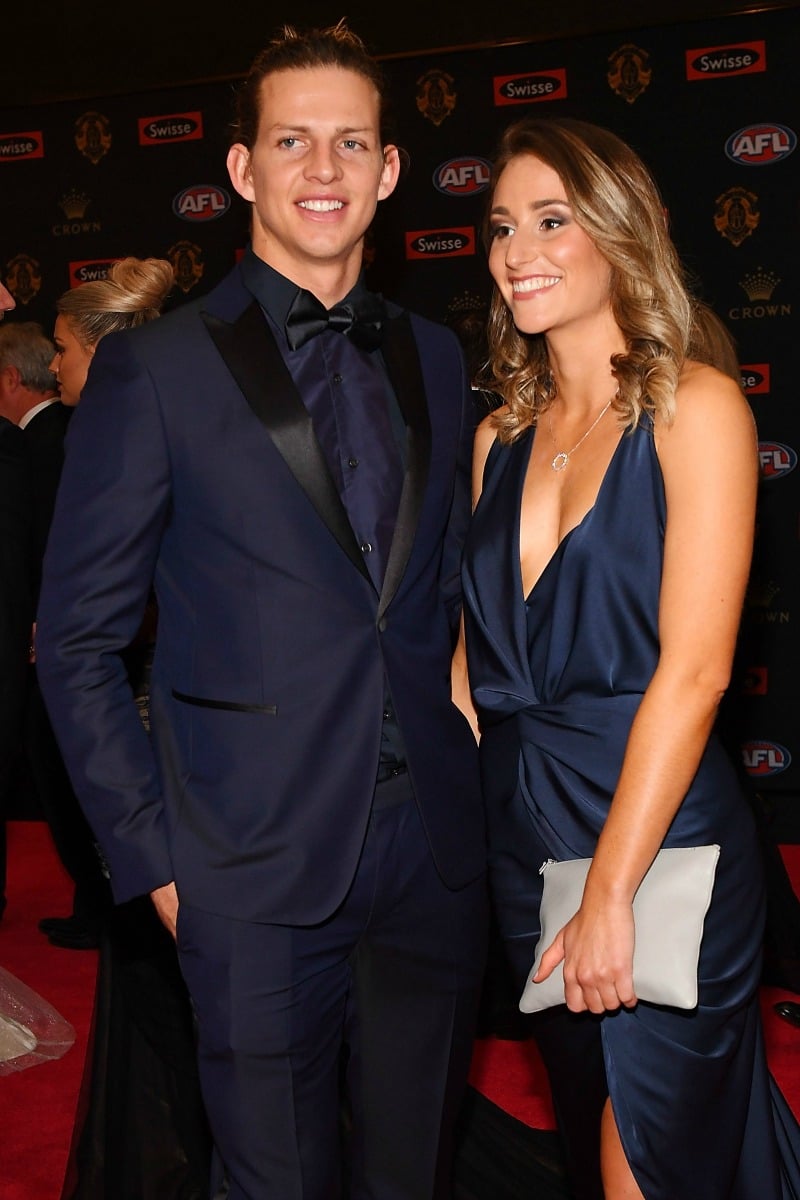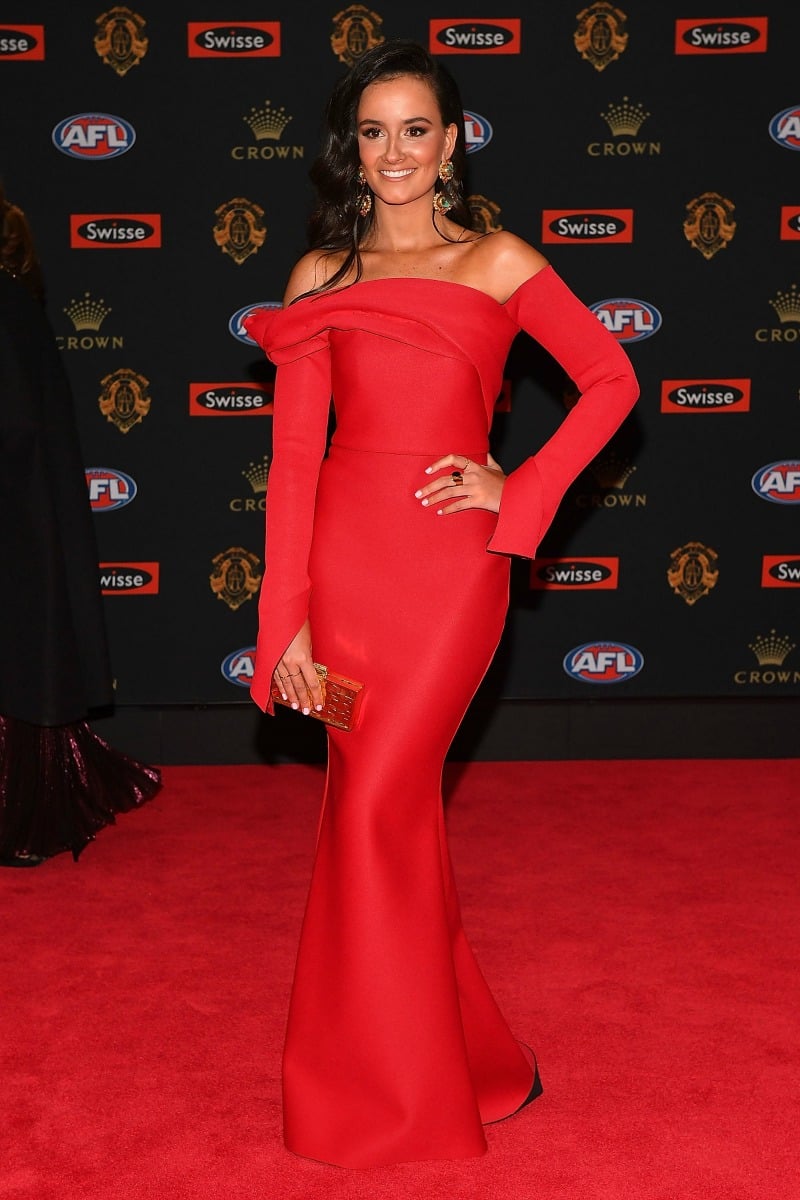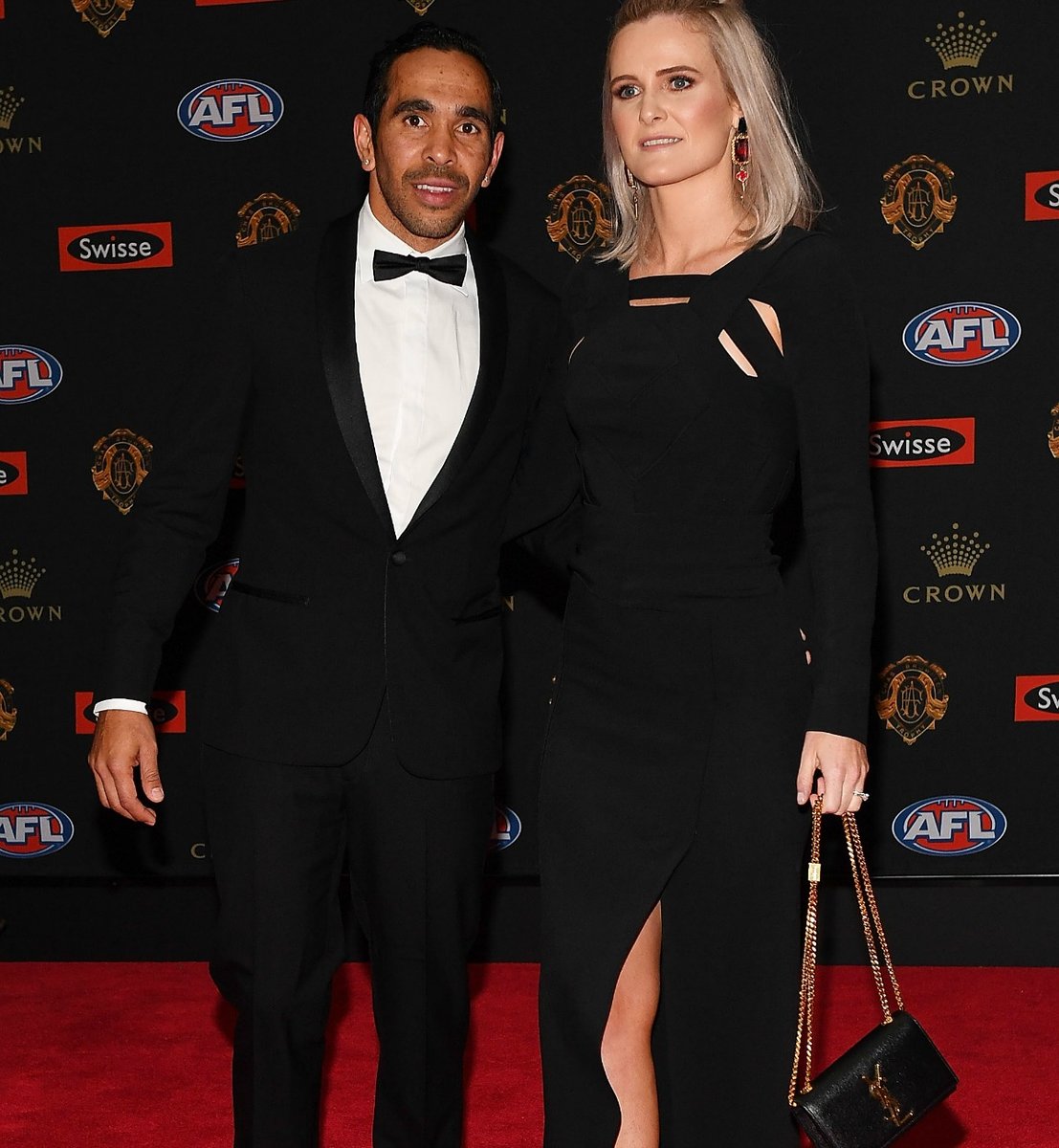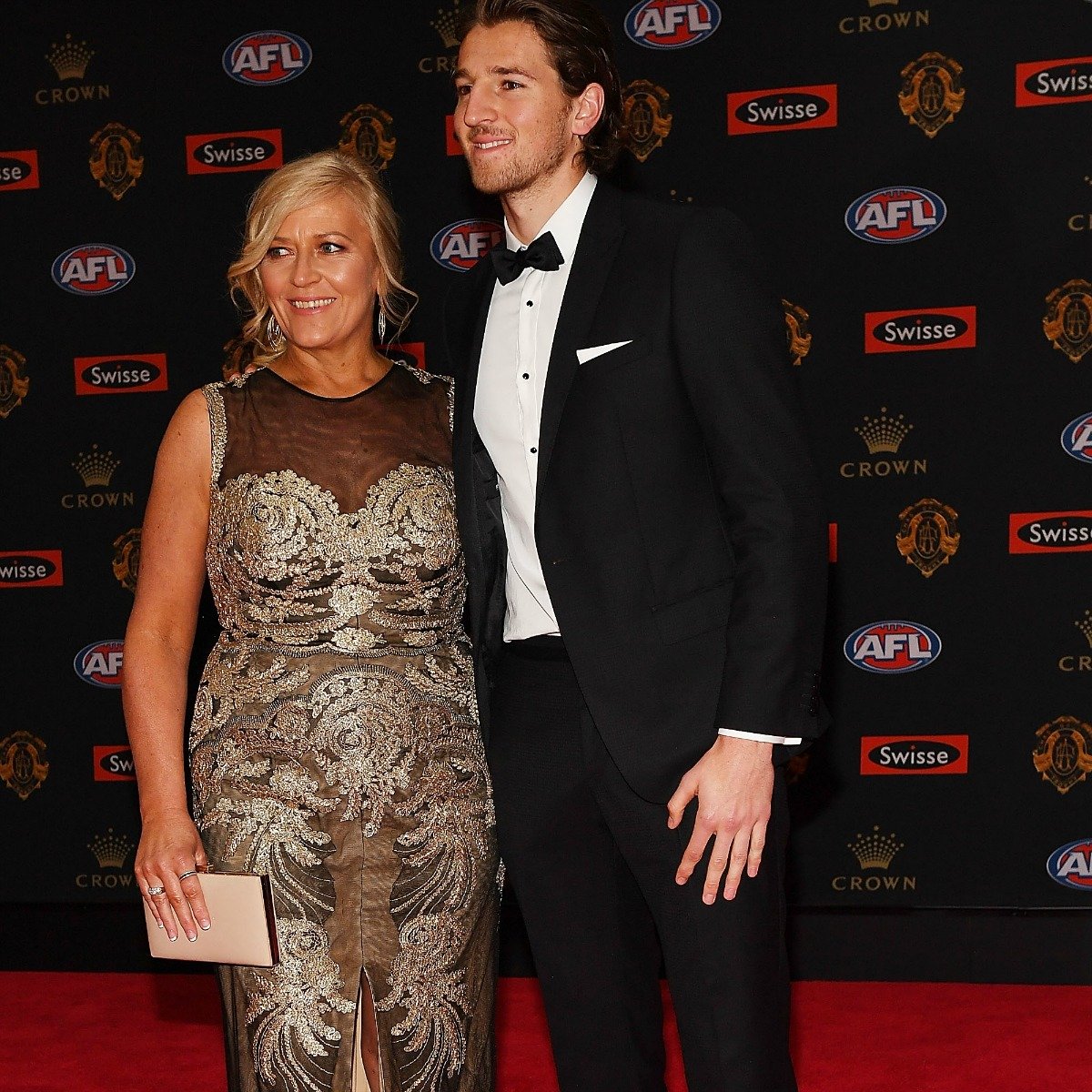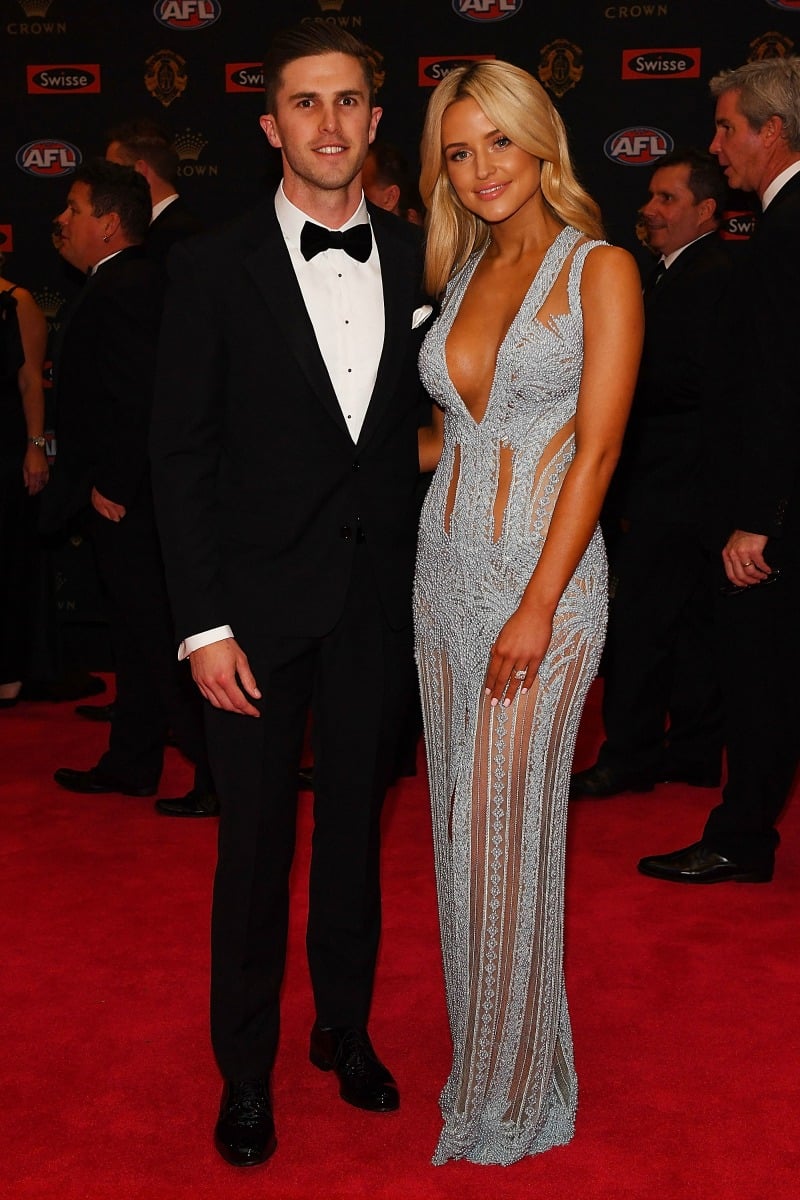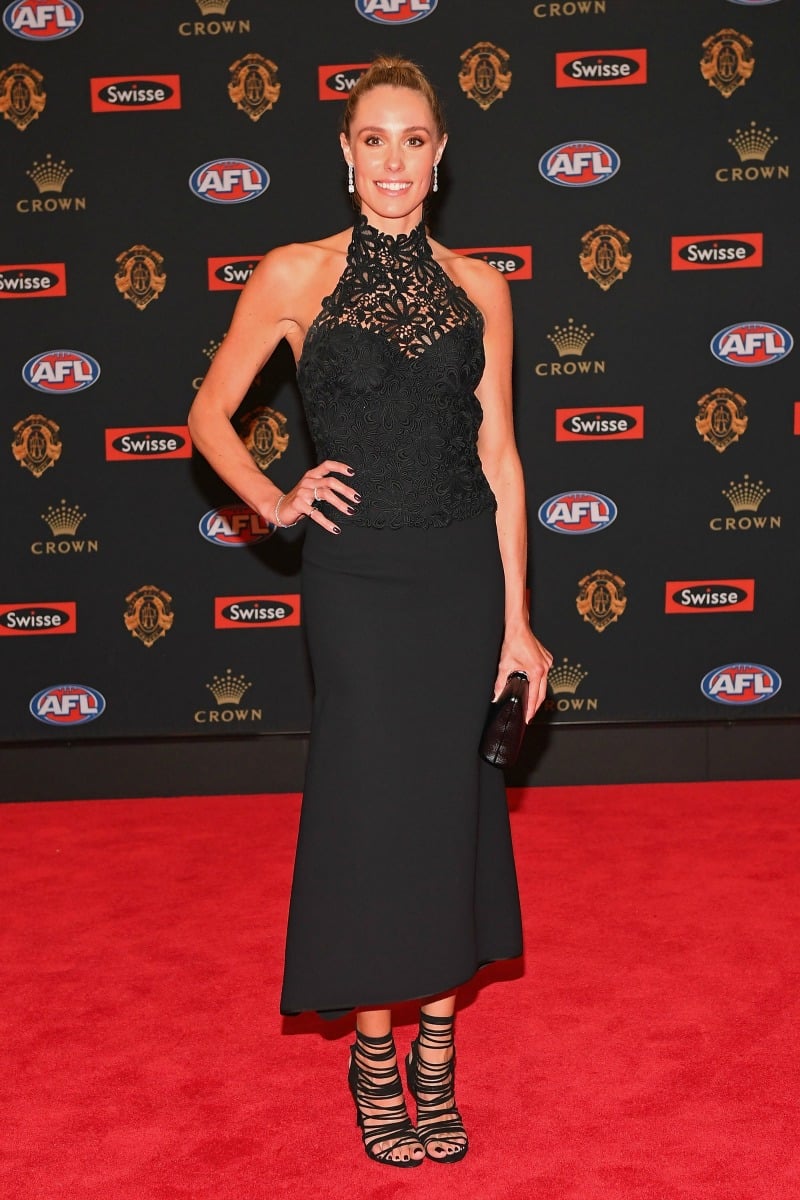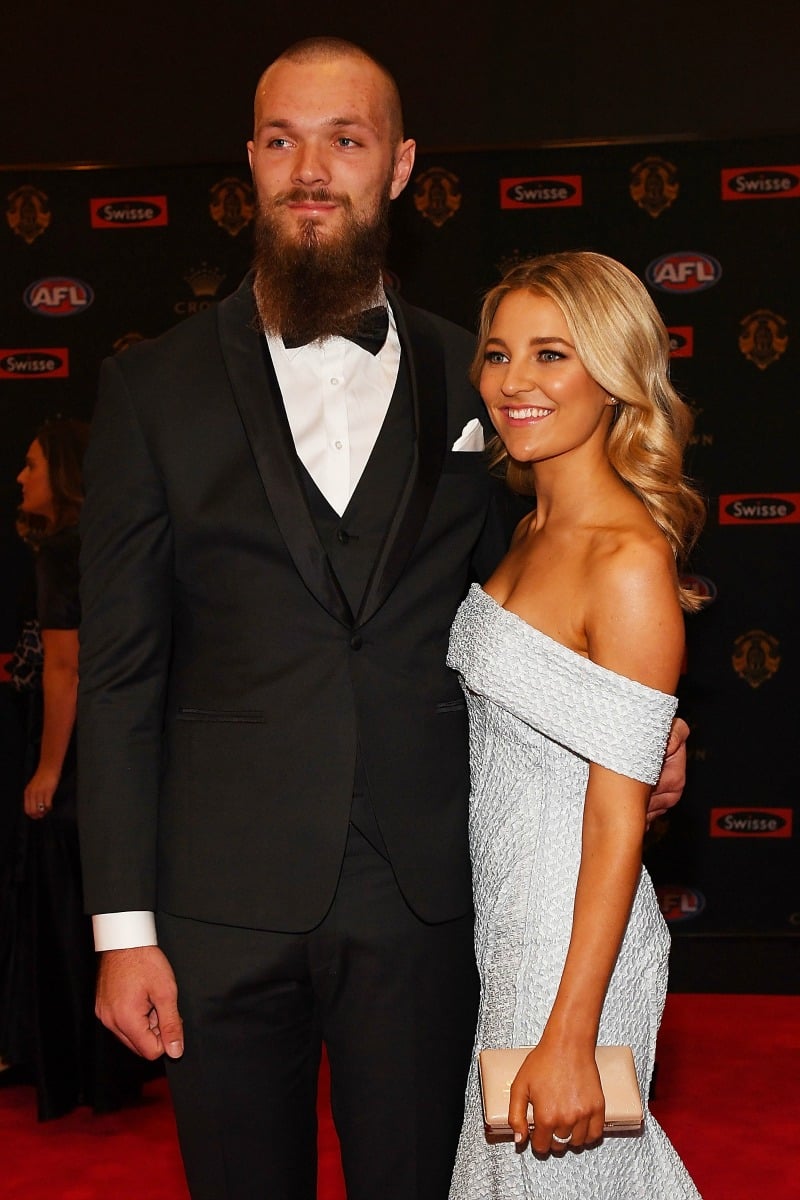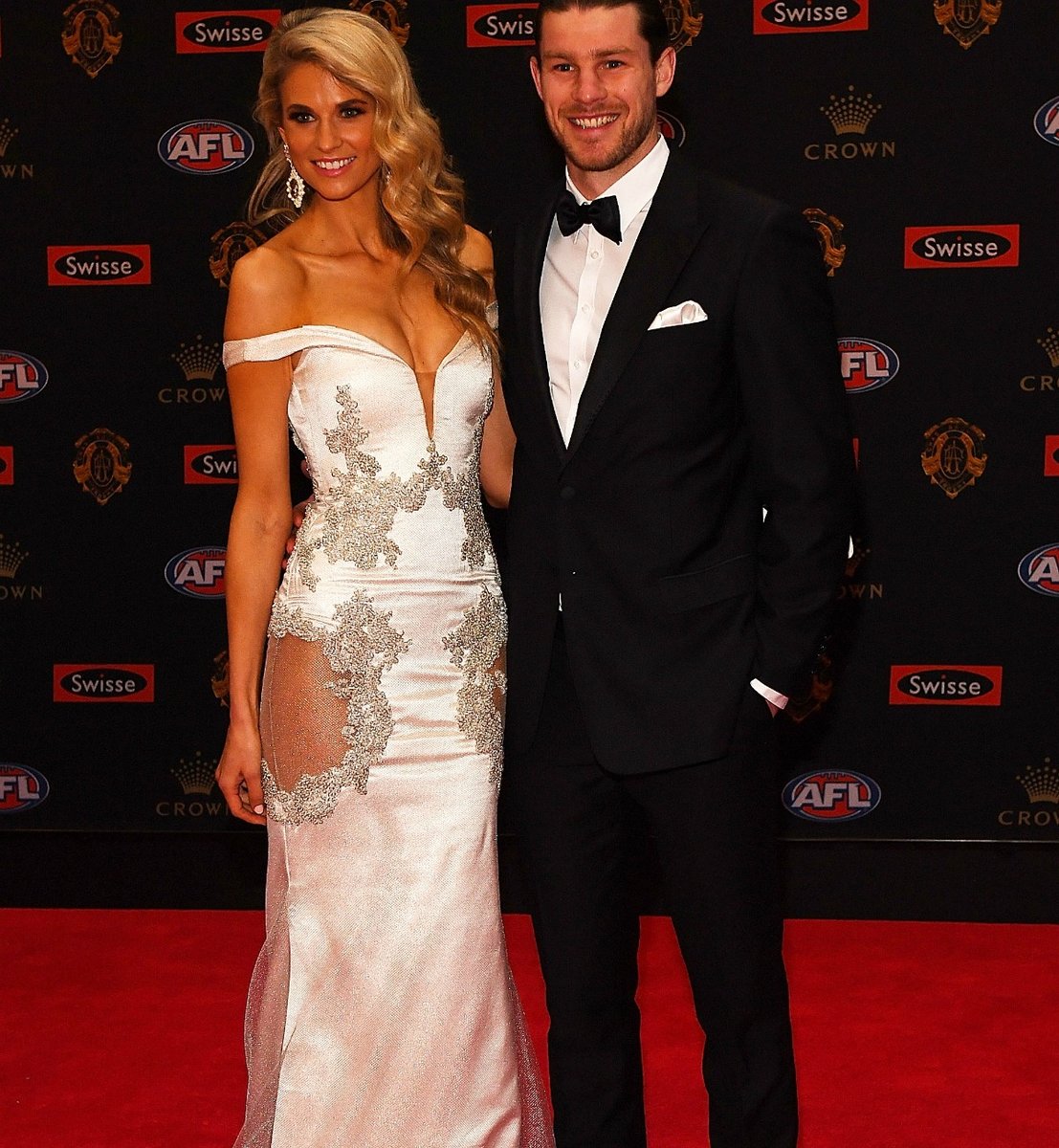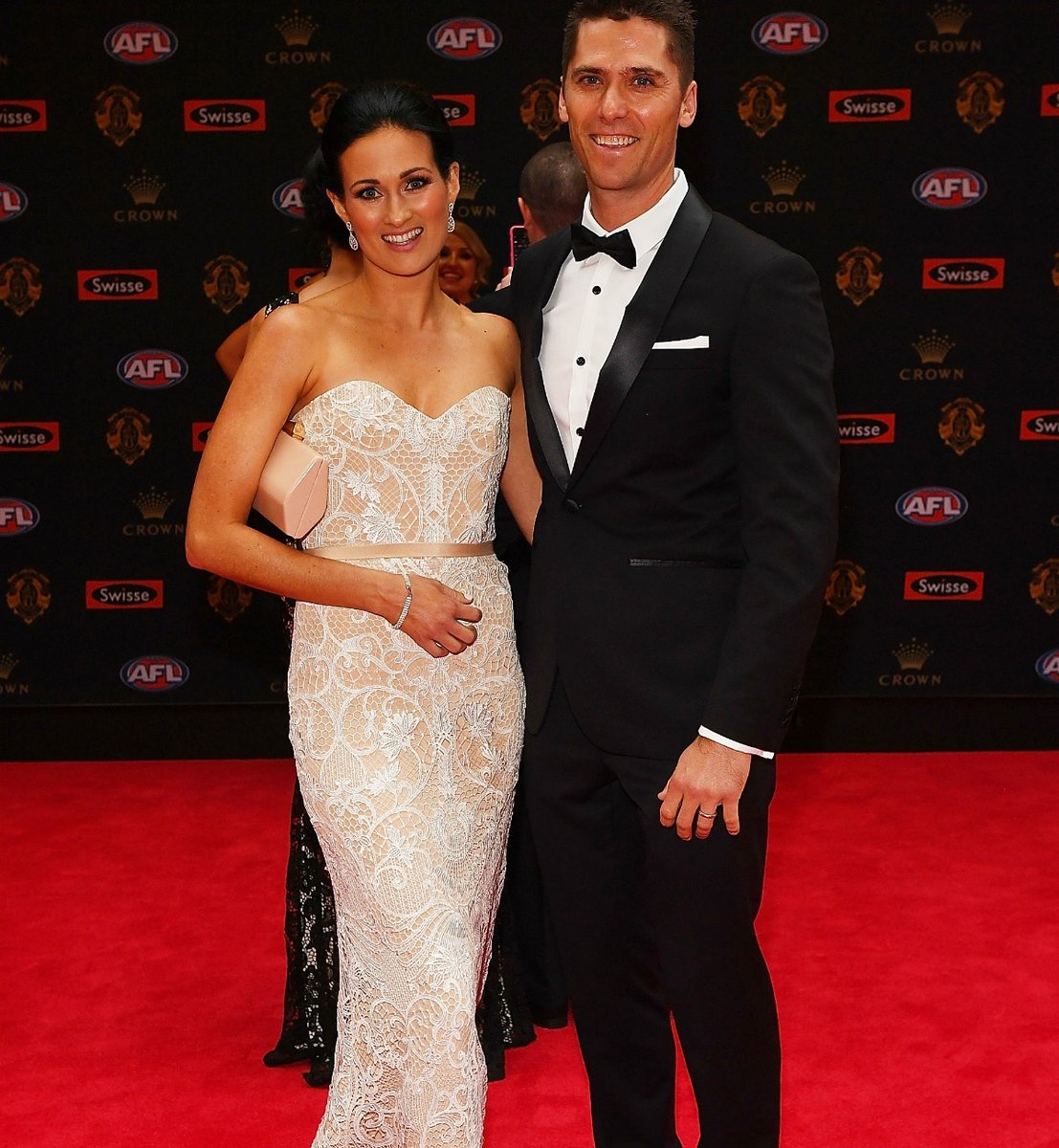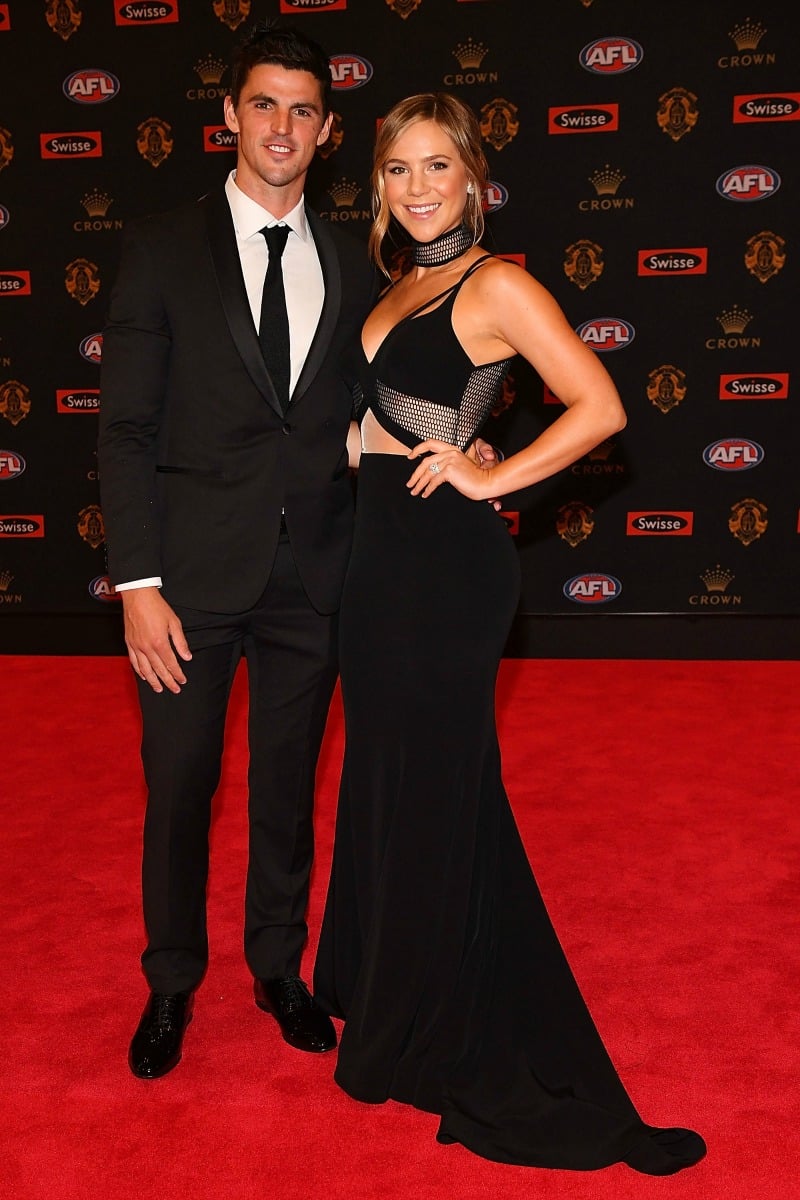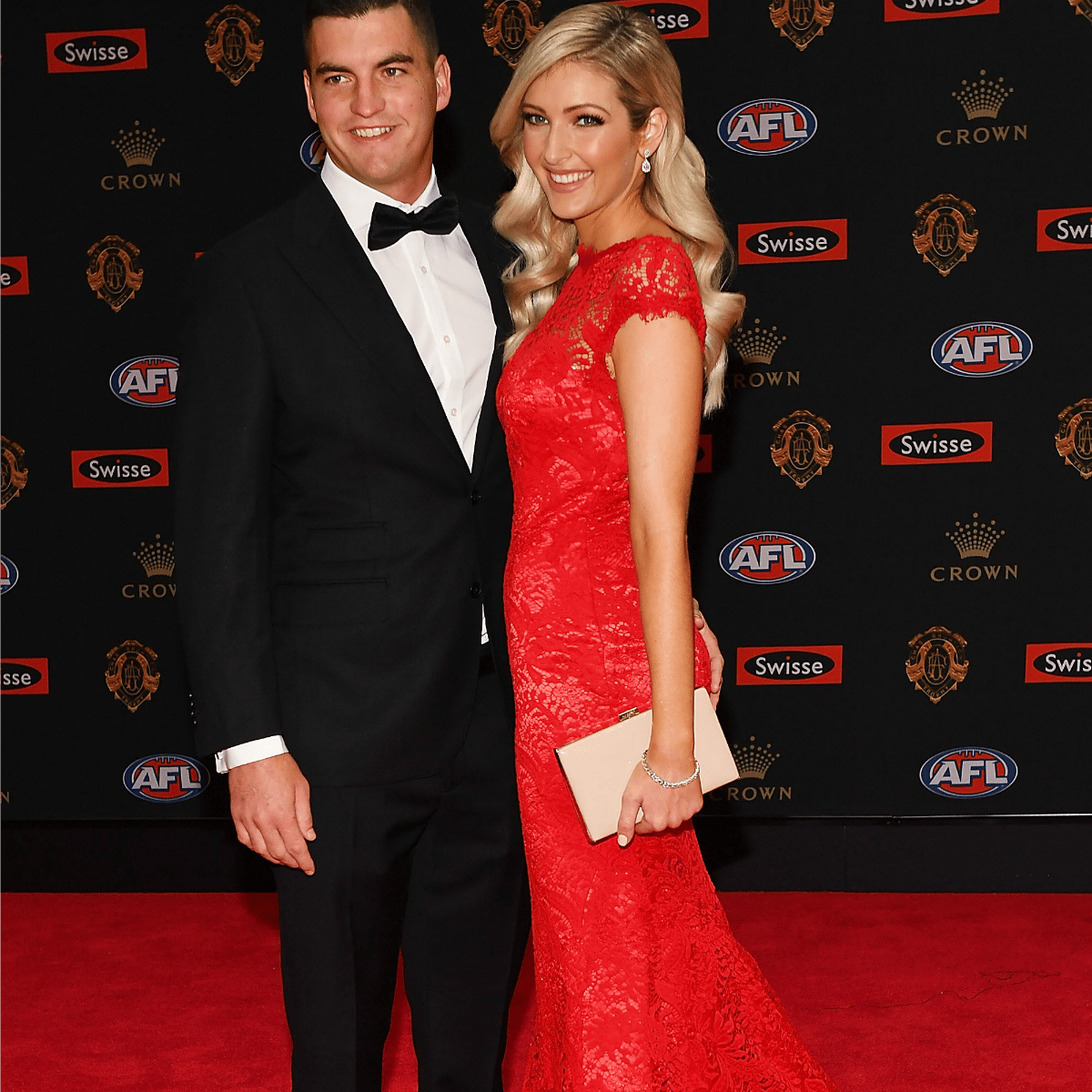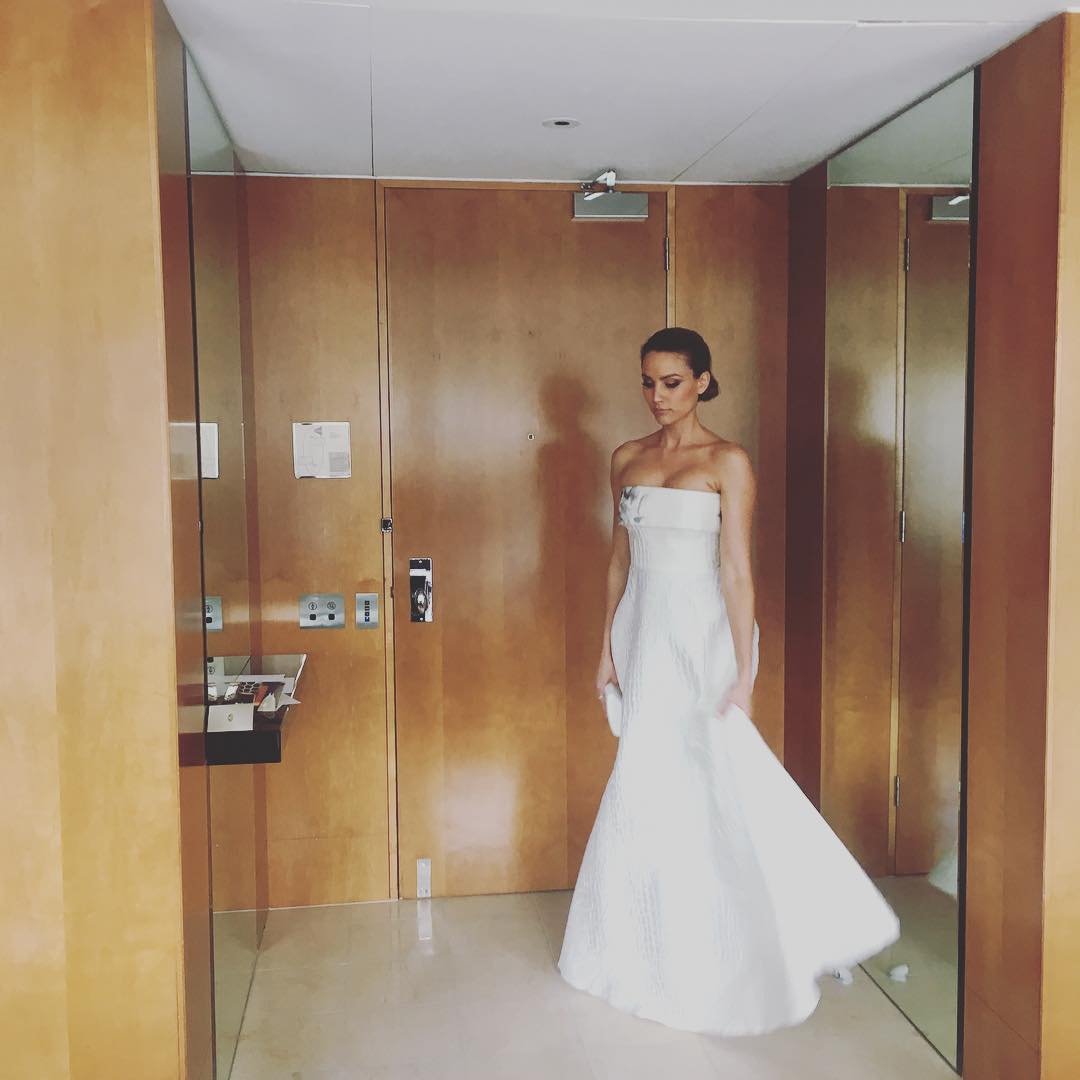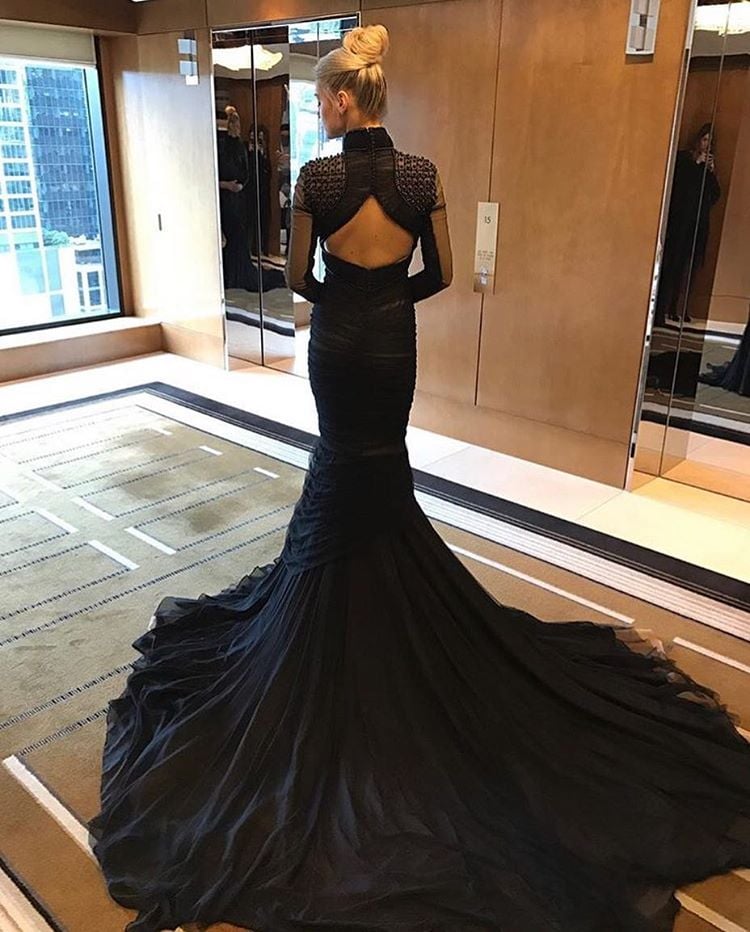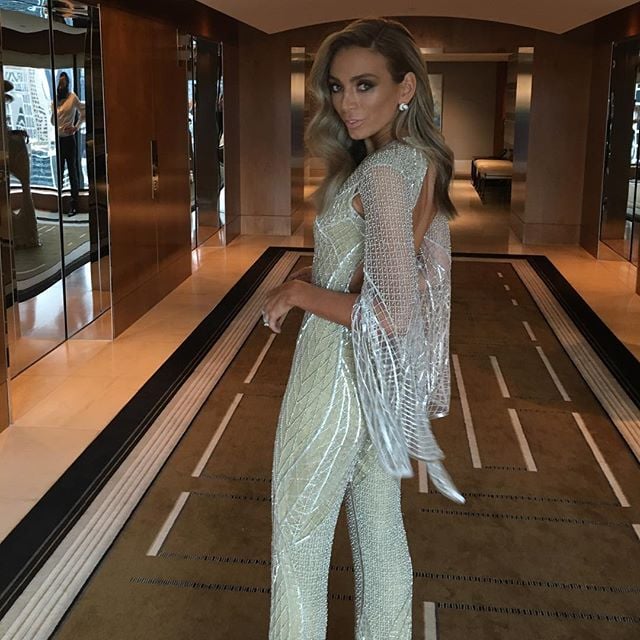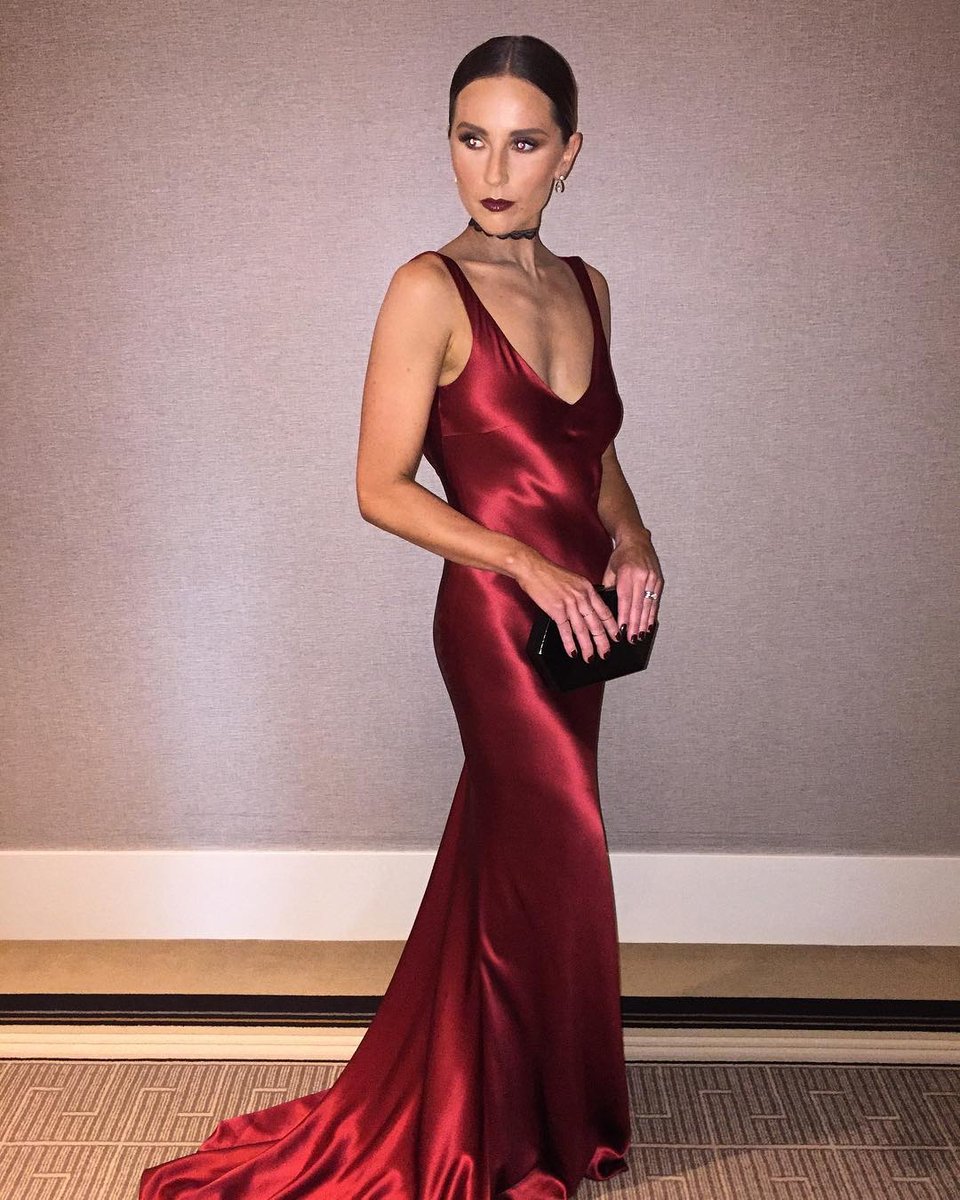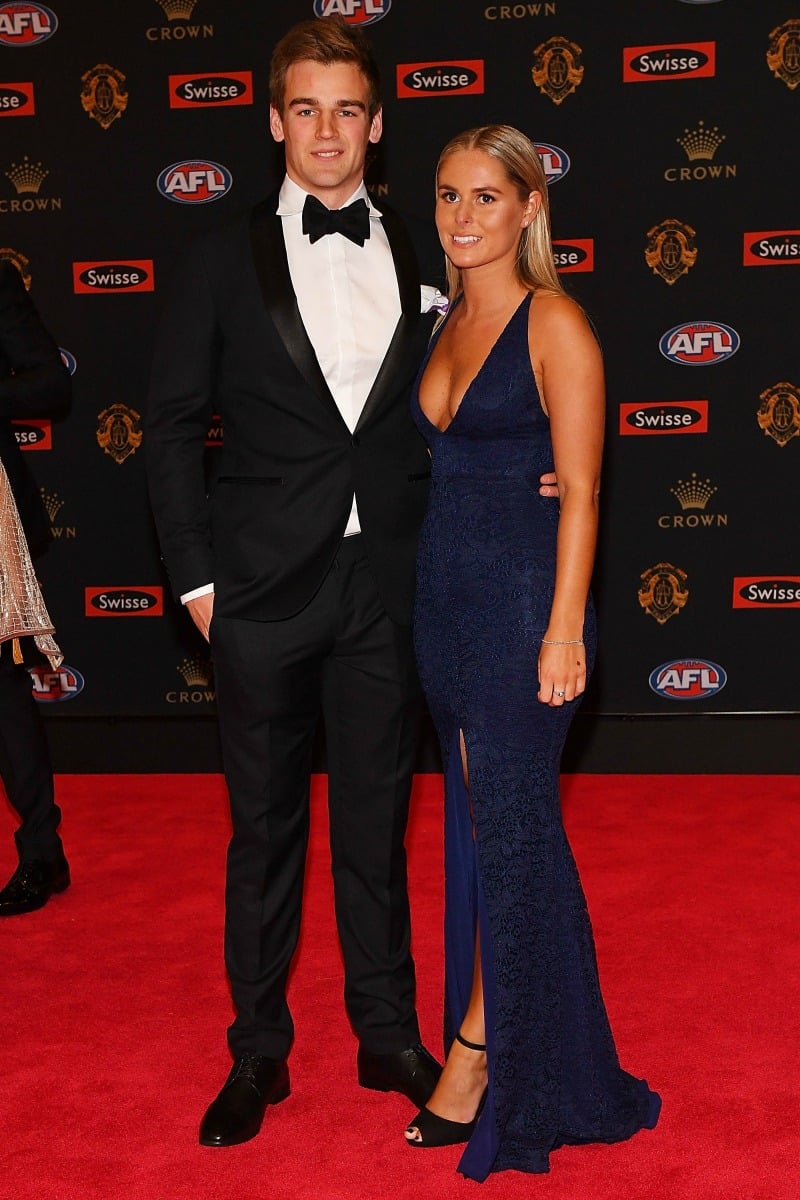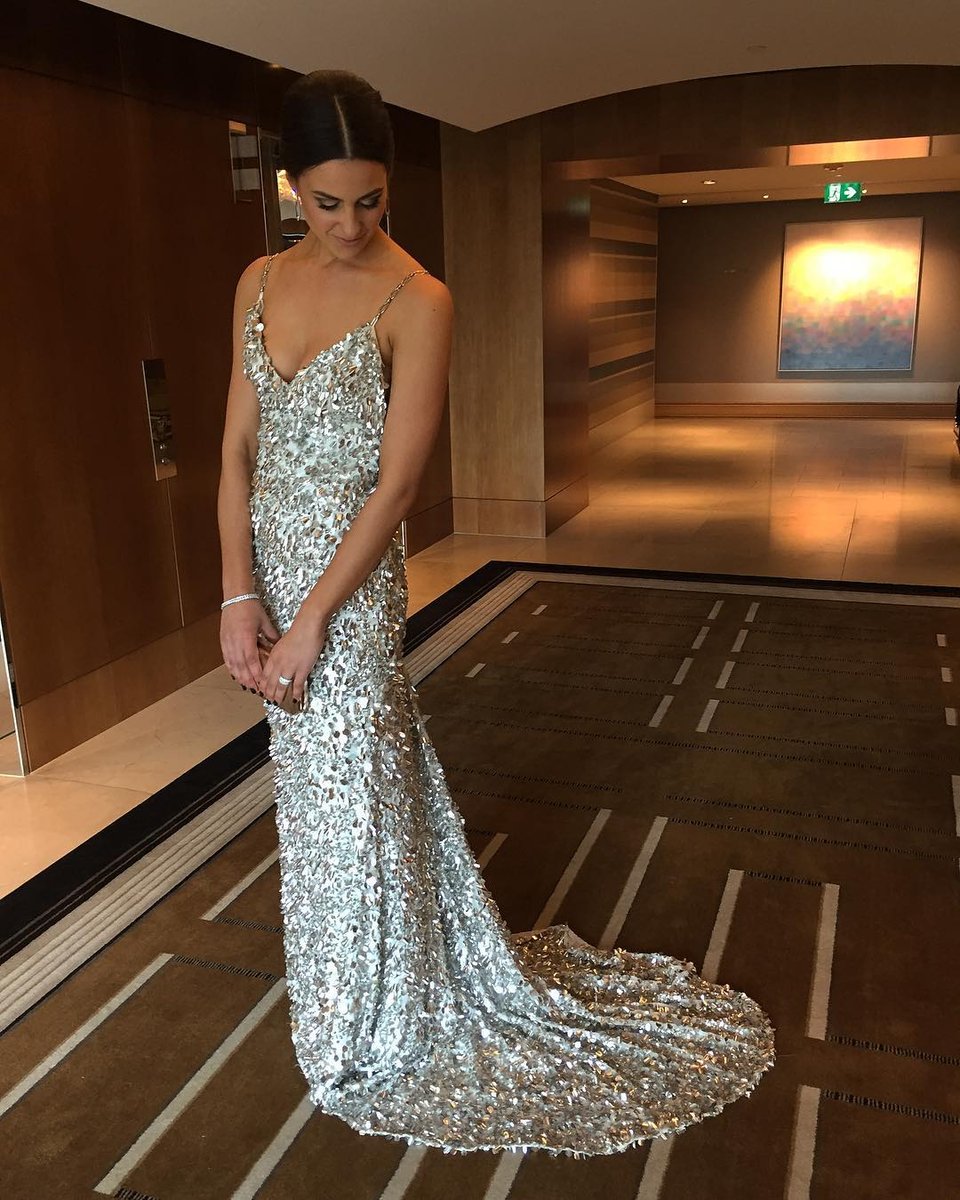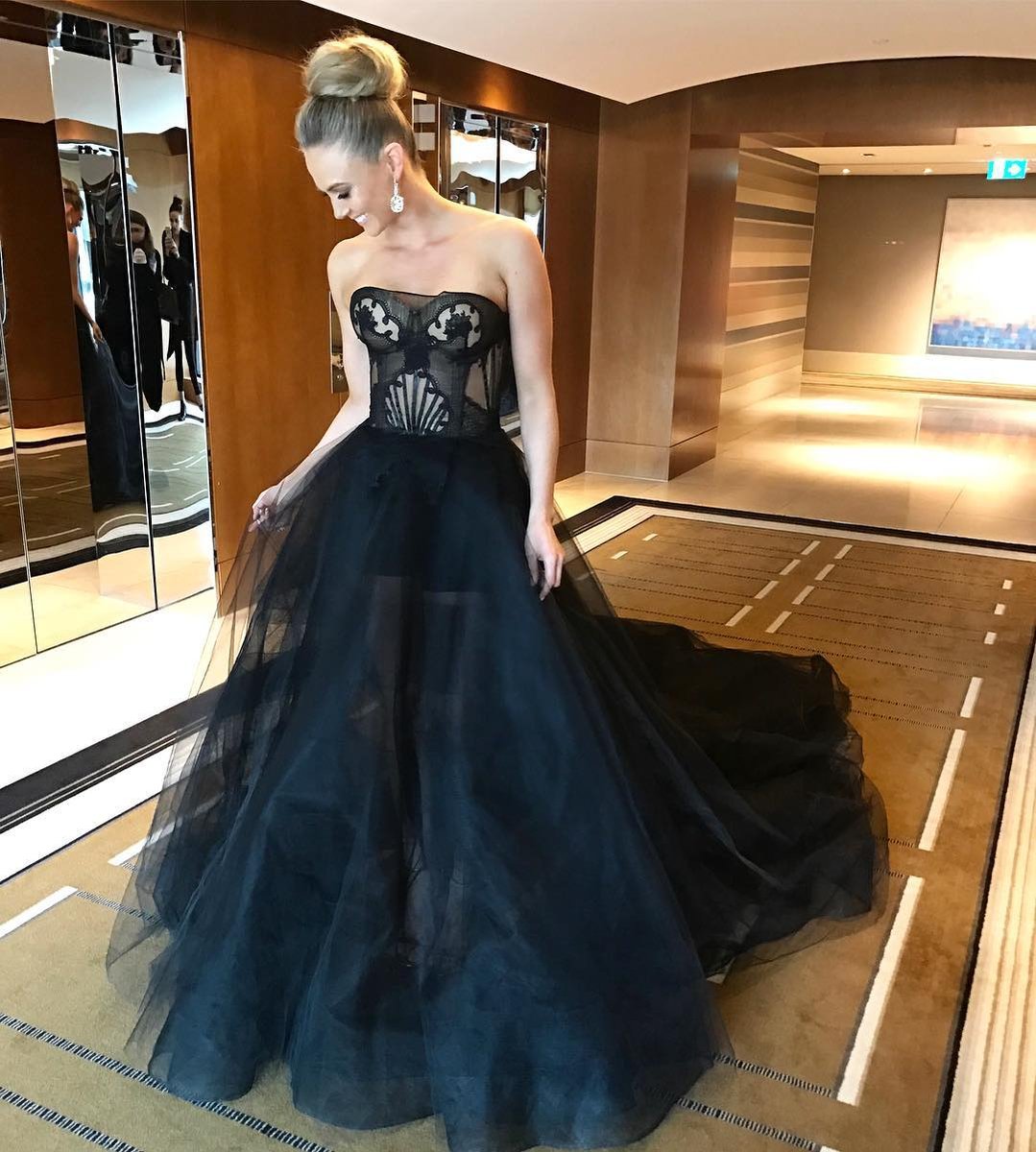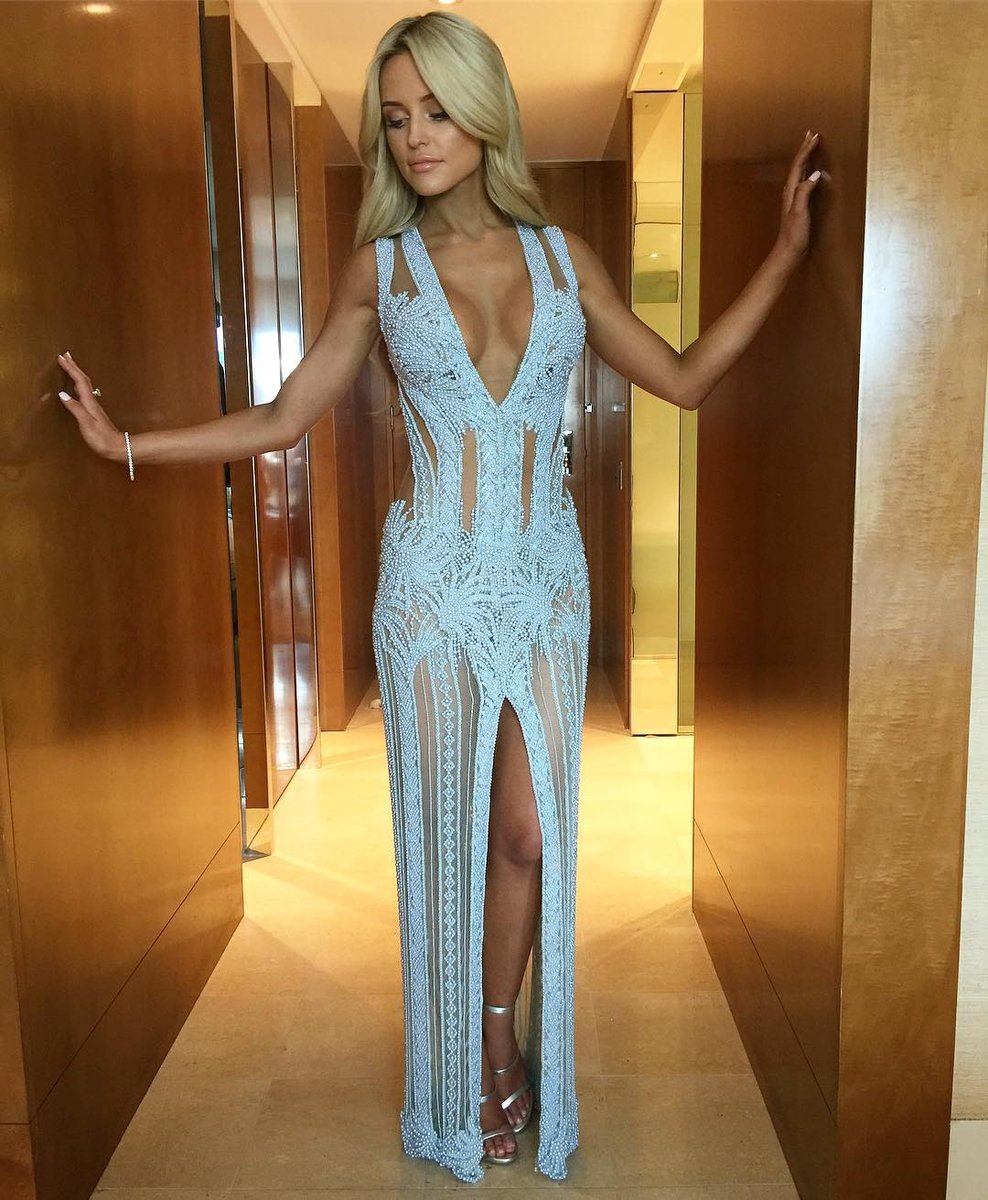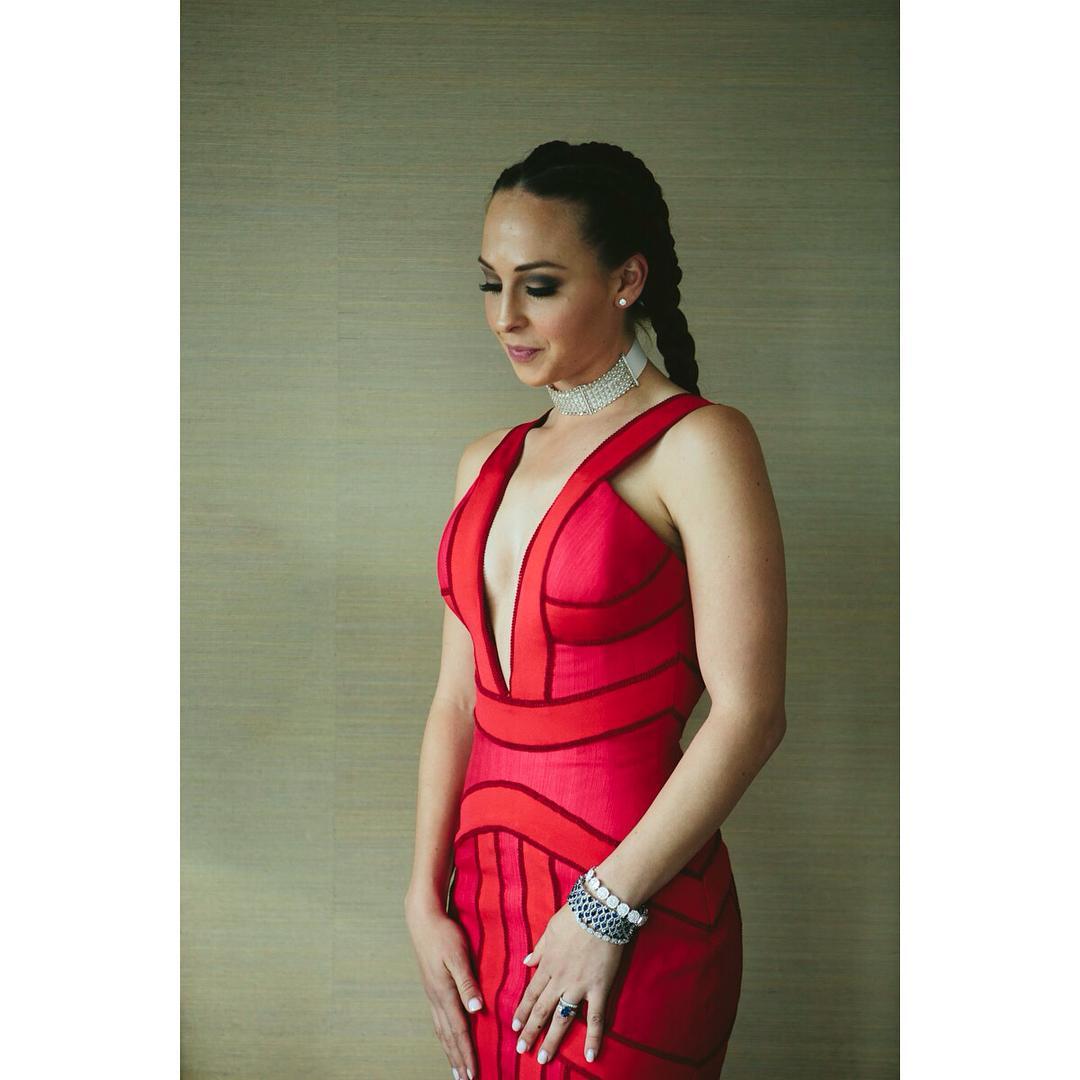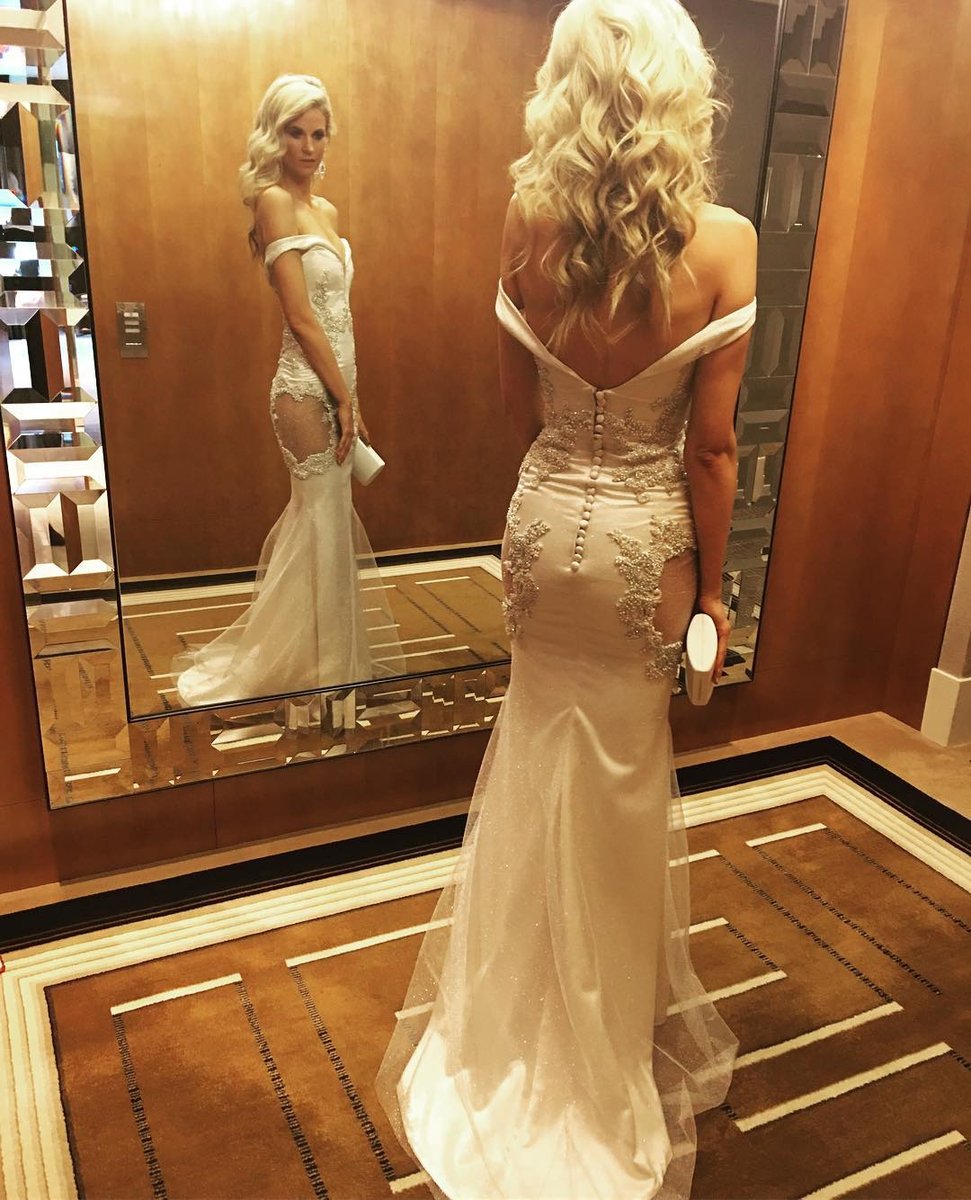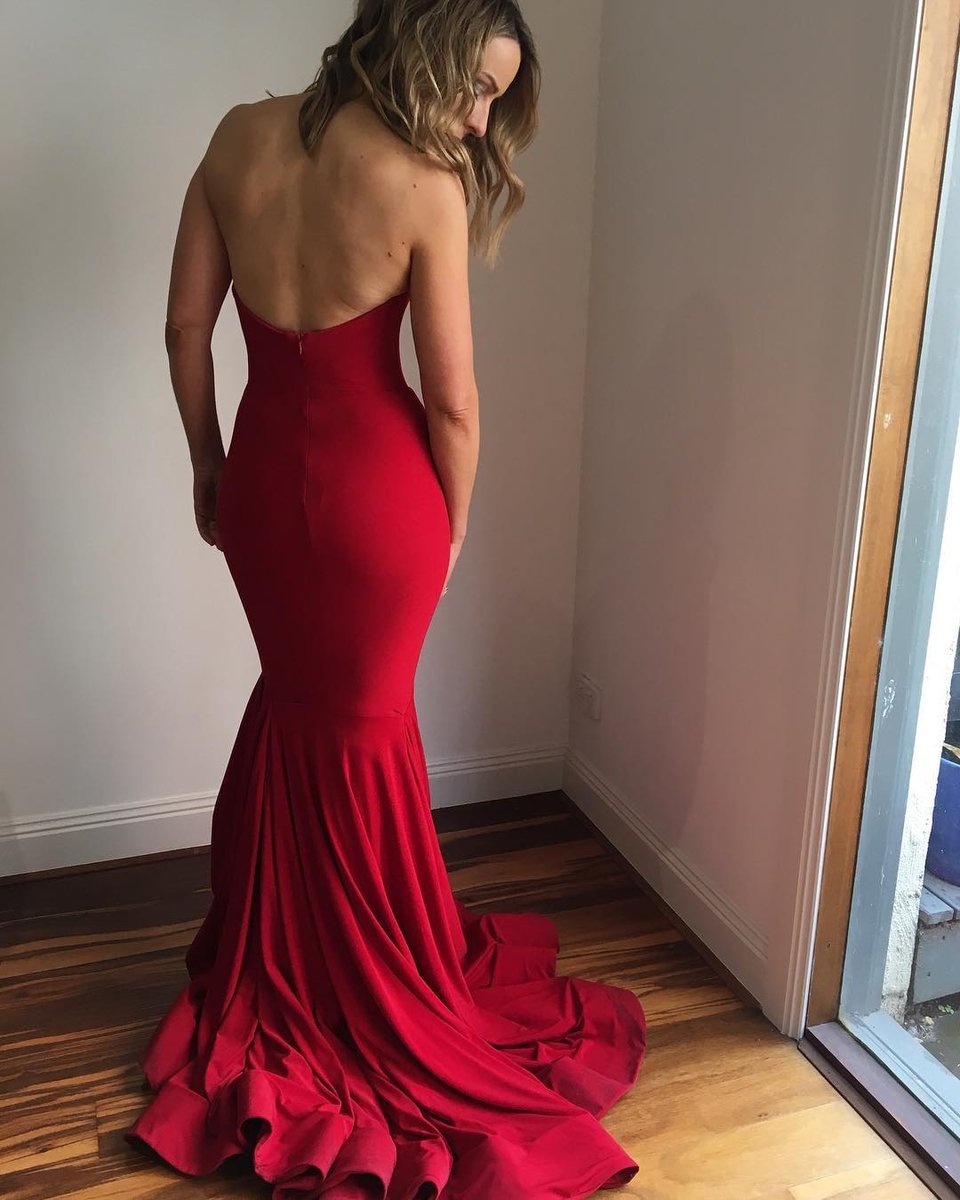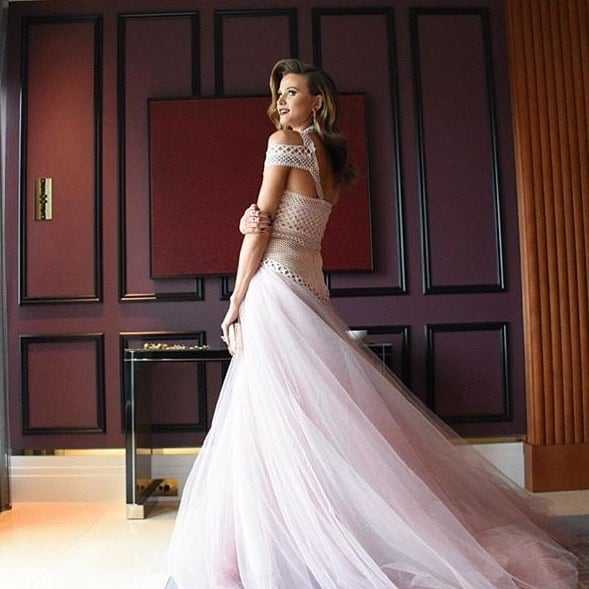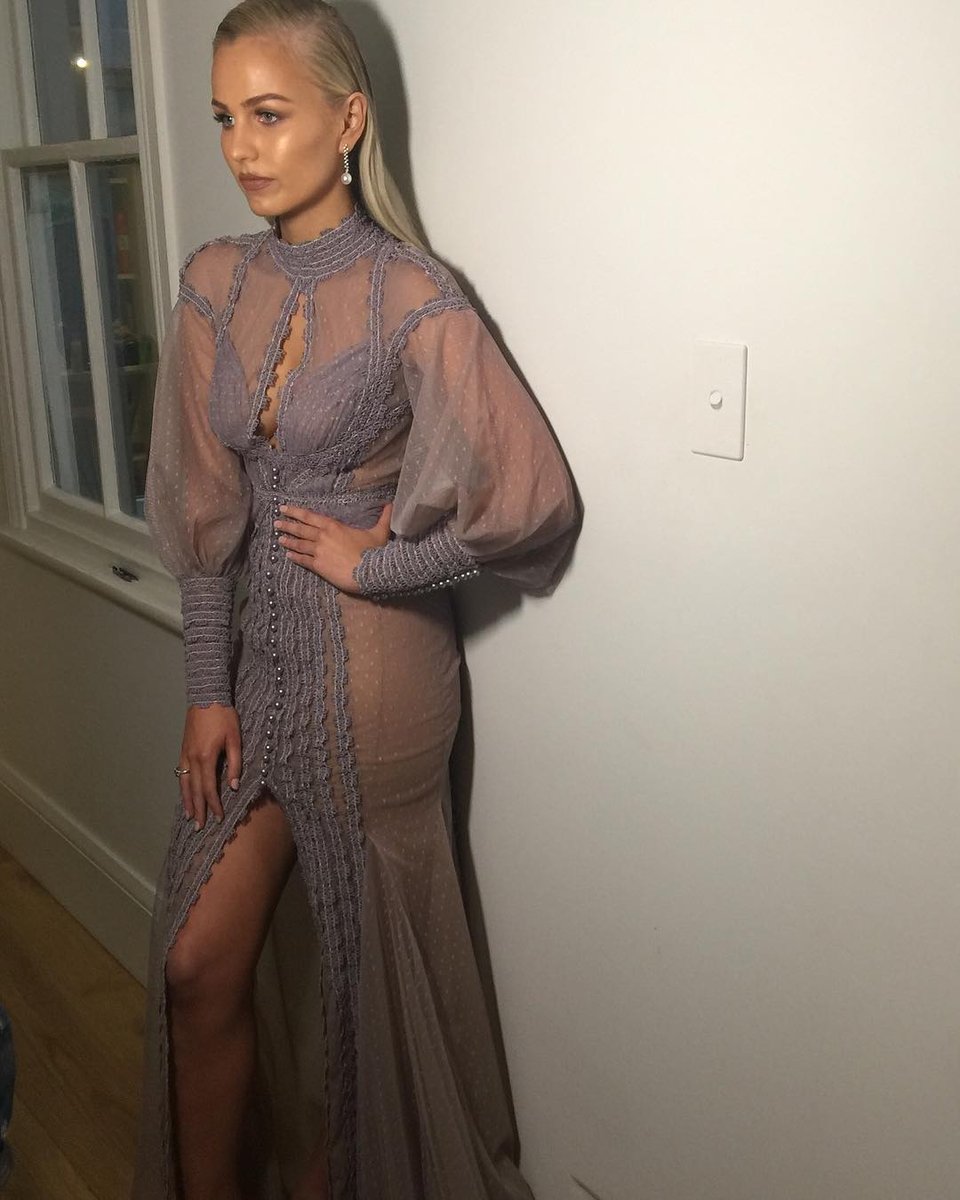 After that, the pair can finally relax.
"We're extremely tired [by the end], we're very tired! We'll just hang back in one of the hotel rooms and watch the red carpet live."
Of course for the players and their partners, this is where the night really is only just beginning.
While Jones says she definitely feels a lot more relaxed about walking the red carpet this year compared to her first, the sudden spotlight on her and her dress still makes her feel uncomfortable.
"I definitely am not one used to all that attention being on me, all the cameras they do scare me quite a bit. It's not what I do for work and I definitely feel like a deer in headlights when I do have to do the walk through," she says.
"It's a lot easier than my first time and it gets easier but it's not something that I'll ever really be used to."
She agrees with players, partners and critics who say that the football awards night has turned more into a 'Gownlow" rather than a 'Brownlow'.
"It's about the efforts of the boys during the season. I do feel that the pressure is put on the girls is not fair because if you look at the best and worst dressed lists for celebrity events, they're used to that and they're there to promote their films," she explains.
"Yes, it's on a completely different scale here but it's unwarranted. At the end of the day, the majority of the girls and partners are mums or young girls at uni, no-one is there for themselves."
Jones believes while the media is getting better at remembering where the focus is, it's social media that can be really cruel.
She recalls one year when it went too far.
"One year I attended, they had like a rotisserie, a rotating stage that took like a 360 degree view," she says.
"I remember being so mortified and I walked straight past it. Even now I wouldn't do it. It's not for me."
The Melbourne Stylists are also not fans of the best or worst dressed list.
"We'd like to see it abolished. It's horrible, each person has their own style and shouldn't be critiqued, it's not fair to the girls at all," they told Mamamia.
"We obviously all have different interpretations of style so no-one is always going to agree."
As for the actual part of the night that the whole event is held for, the awarding of the Brownlow medal to the best and fairest player across the whole league, it's not quite as fun as it looks.
"It's quite a long night. It all revolved around the filming for the TV so the food is already on the table and they take it away before you finish. It's slow for the count, but the rest is fast paced," says Jones.
"If you go to the bathroom and filming starts, then you get locked outside. They work to a strict schedule."
She says she's looking forward to the after party where she can properly catch up with friends and let her hair down.
"Particularly because I was 39 weeks last year [with son Remy] so this year I can have a drink and enjoy myself."