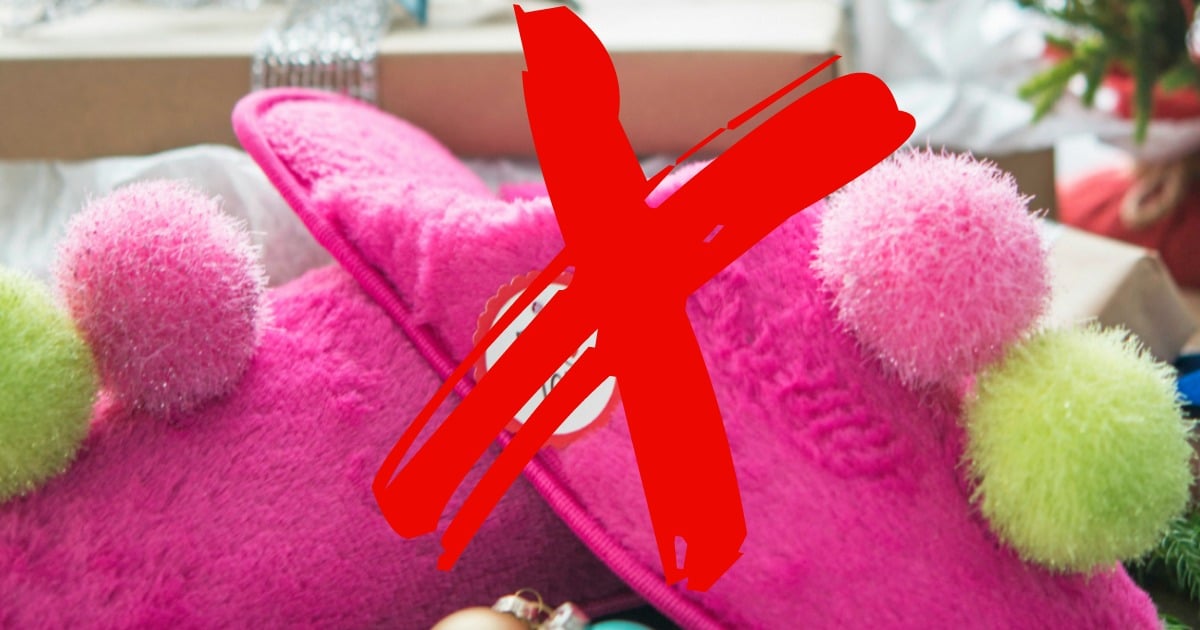 The other night I partook in one of my most favourite secret rituals.
I dimmed the lights.
I slipped into bed.
And then I spread out all the junk mail catalogues in my letterbox and flipped through them, one by one.
OH IT WAS ECSTASY, I tell you. The shiny pages of Big Dubs, the Shaver Shop, Harvey Norman. The bargains. The gadgets. The storage solutions. THE PROMISES OF A BETTER LIFE.
It was a long session in the bedroom this week because Mother's Day is looming and it's a junk mail BONANZA. Every catalogue splashed in pink, spruiking "perfect gifts for mum".
You can hear what Jam and KDB want for Mother's Day in this week's episode of Mamamia Out Loud. (Post continues after audio.)
There were Fit Bits, and brutal-looking depilatory gadgets. Cooking utensils, mugs and kitchen implements featured heavily too.
Above all, there were a LOT of slippers, dressing gowns and pajamas. And I couldn't help but feel slightly like all these gifts were saying, "Hey mum, you look tired. Also you're hairy, and you're a bit fat. And here's something you can cook me dins with".
So I just thought I'd ask. Just for curiosity's sake. Pajamas and dressing gowns and slippers are lovely.
But what do you really want, mums?
The answers, my God. YOU DELIVERED, MUMS.
WINE TIME. ALONE TIME. WINE TIME. ALONE TIME. GET THE KIDS OUT OF YOUR FACE TIME.
Others were slightly larger requests...
Our new app makes listening to all of the Mamamia podcasts easy. (Post continues after video.)
But there was one, resounding wish. A simple wish. And that was...
So much sleep.
And spa days....
And spa days and sleep....
Survey says, SLEEP.
Mums want sleep. (And hence new pajamas, a snuggly dressing gown and slippers make sense.)
But thanks for all the brilliant ideas, mums. May your gift dreams come true. May those of you who desire it, enjoy your Mother's Day cosied up in bed. I'll be there too, flipping through the Bunnings catalogue.
The full episode of Mamamia Out Loud is here. It's a podcast with all the news of the week, and what women are talking about. Like a radio show except without shock jocks and icy cold cans of soft drink. And this week, we also distill the fuss about Beyonce's latest album, ask does crying at work cause damage to your career path? And we have the cheapest, legal way to get Game Of Thrones Season 6.
Full episode is below. 
<imgsrc="//ad.effectivemeasure.net/emab?emcid=2976&camid=1808" width="1" height="1" />
Tags: