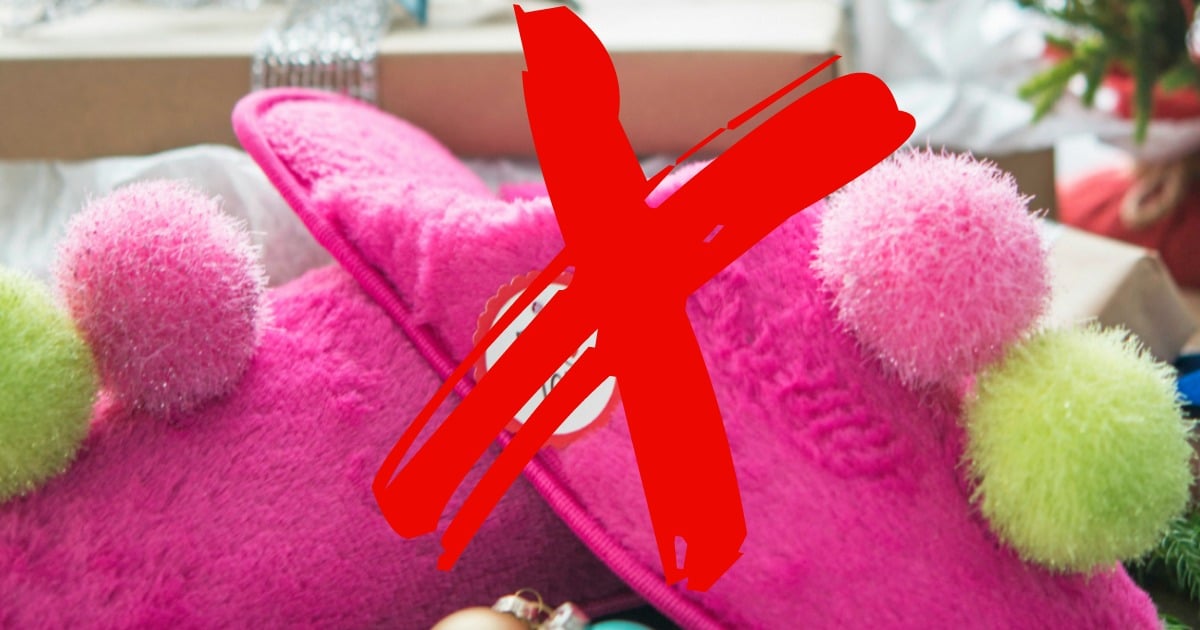 The other night I partook in one of my most favourite secret rituals.
I dimmed the lights.
I slipped into bed.
And then I spread out all the junk mail catalogues in my letterbox and flipped through them, one by one.
OH IT WAS ECSTASY, I tell you. The shiny pages of Big Dubs, the Shaver Shop, Harvey Norman. The bargains. The gadgets. The storage solutions. THE PROMISES OF A BETTER LIFE.
It was a long session in the bedroom this week because Mother's Day is looming and it's a junk mail BONANZA. Every catalogue splashed in pink, spruiking "perfect gifts for mum".
You can hear what Jam and KDB want for Mother's Day in this week's episode of Mamamia Out Loud. (Post continues after audio.)
There were Fit Bits, and brutal-looking depilatory gadgets. Cooking utensils, mugs and kitchen implements featured heavily too.
Above all, there were a LOT of slippers, dressing gowns and pajamas. And I couldn't help but feel slightly like all these gifts were saying, "Hey mum, you look tired. Also you're hairy, and you're a bit fat. And here's something you can cook me dins with".
So I just thought I'd ask. Just for curiosity's sake. Pajamas and dressing gowns and slippers are lovely.
But what do you really want, mums?
The answers, my God. YOU DELIVERED, MUMS.
WINE TIME. ALONE TIME. WINE TIME. ALONE TIME. GET THE KIDS OUT OF YOUR FACE TIME.