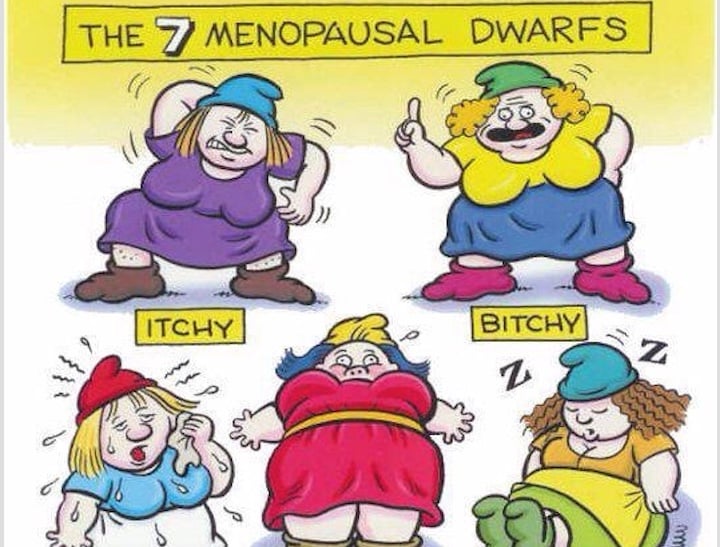 Sweaty. Moody. Shitty. Flustered. Itchy.
Oh the joys of menopause.
You think you're done with it and then it's back. Like flares. Waking you up in the middle of the night with a hot flush. Well actually, a boiling flush. Next thing you know you've sweated so much you have to change your nightie. More than once. For the next two to three years of your life. Yeah menopause. Such a joy.
Related Content: A hilarious letter to my children about menopause.
You can try vitamins (sage tablets work a treat), peppermint teas, even the pill, but nothing will completely drive the menopause fairy away.