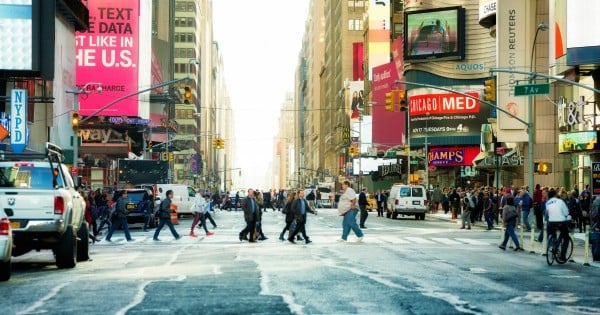 This post originally appeared on RoleReboot and was republished here with full permission.
Sometimes, all it takes is a moment of true presence with another person for a profound shift to happen.
The scene: mid-October, 2015, New York City. The World's Largest Eye-Gazing Event. I'm a helper for the event, and I'm set up in Herald Square, in front of Macy's. I carry a sign that reads:
Where has the human connection gone? Share one minute of eye contact to find out.
Truthfully, I had no idea what to expect from that day. I certainly didn't think my core would shift in a way I could never have imagined.
Thousands of people walk through Herald Square daily. Today, as they pass me, some are curious. Some ask questions, and many choose to sit and experience the one minute of silent eye contact. Others point and laugh. Quite a few over the age of 60 call me a hippie and tell me Vietnam is over.
I have nothing to protest. It's clear I represent something to them, and they've written me off. What I didn't get in the moment was that I had written them off as well.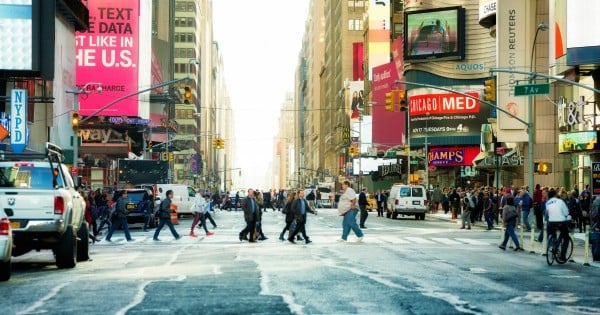 "Mid-October, 2015, New York City. The World's Largest Eye-Gazing Event." Image via iStock.
That is, until a dapper elderly gentleman walks out of Macy's. He comes from an era in which men wore suits to work every day. A time when "dressing down" didn't mean a T-shirt and jeans, but trousers and a button-down. It was a time when a man had to ask a woman's parents for permission before taking their daughter on a date.