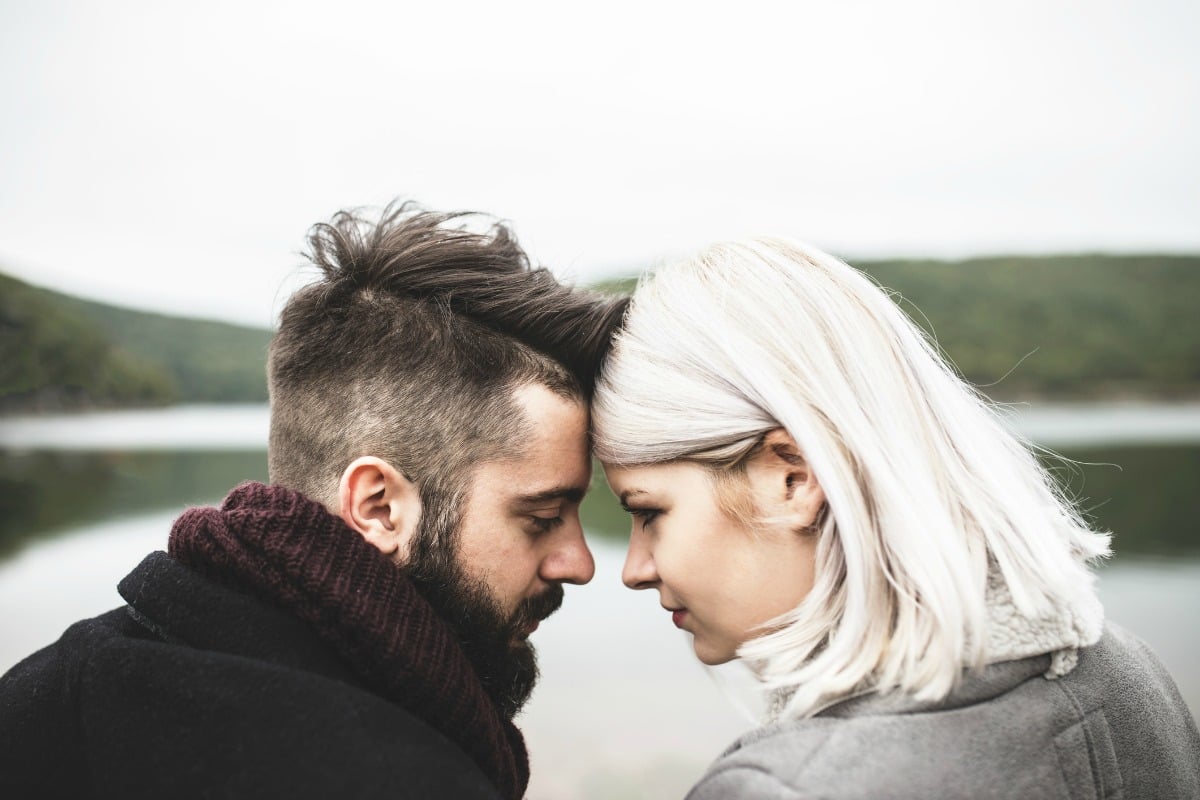 My phone buzzed with a text. Before I opened it, I knew it would be my husband, ramping up into a flurry of sexts to reassure me about my recent inability to engage in sex.
"While our encounter was quite pleasant, and you did seem to enjoy yourself a great deal, satisfaction was not, in fact, achieved. You couldn't get no. No, no, no. Hey, hey, hey."
Our sex life had increased in intensity and creativity and even whimsy over the past decade but recently had become a challenge for me. Intimacy was difficult, and sex with one's husband of a decade is intimate.
There were a lot of factors to my sudden dysfunction, the biggest being that I'm a two-time rape survivor, that before our relationship I endured two and a half years of stalking, and once our youngest child started full-time school, I became an advocate for other survivors of gender-based violence. This is difficult work in the blizzard of #MeToo, and when one's head is buried in other people's trauma, it's hard not to get snowed in by your own.
In the early years of our relationship, my sexual appetite was ravenous. Like many survivors of rape, attempts to reclaim sovereignty over my body included mining it for as much pleasure as it was capable of providing. Mike arrived in my life near the beginning of this reckoning and gleefully tried to keep pace. He allowed me to cajole, a tireless provocateur, but kept me from behaviour that could be overtly dangerous. He set boundaries, and I railed against them with petulant gratitude.
He rode the brakes, and I whispered in his ear to put the pedal to the metal and let go of the wheel while fiddling with his seatbelt. We both knew he would never, could never, risk actual pain or death, no real damage or consequences.
The flip-side of this was that some nights, rather than being carried along to whatever sensual high my body demanded, he held me while I wept and shook.
He told me I was not broken, I was not at fault for my abuse, I was better than I believed.
After marriage and children, "date nights" consisted of bondage workshops or dungeon tours. No matter what delicious tortures we put each other's bodies through on Friday night, we rose Saturday morning to eat waffles as a family, sing "Little Bunny FooFoo," and take the kids outside to play.
But everything changed in 2016.
Now the focus I had so long put towards myself, to heal and reclaim or simply understand, was beaming outward. From the moment the Access Hollywood tapes broke into the news cycle until Harvey Weinstein was kicked out of the Academy, and every day since, my focus has been work.
My boss often speaks of the lack of community for assault survivors, how when somebody is the victim of sexual violence, they do not know if anyone will understand them or if they will be rejected from their support networks for naming their experience. She founded her organisation with the purpose of creating such an entity. Now a community exists — if only online — where a survivor need only tweet #MeToo and be surrounded by compassion and understanding.