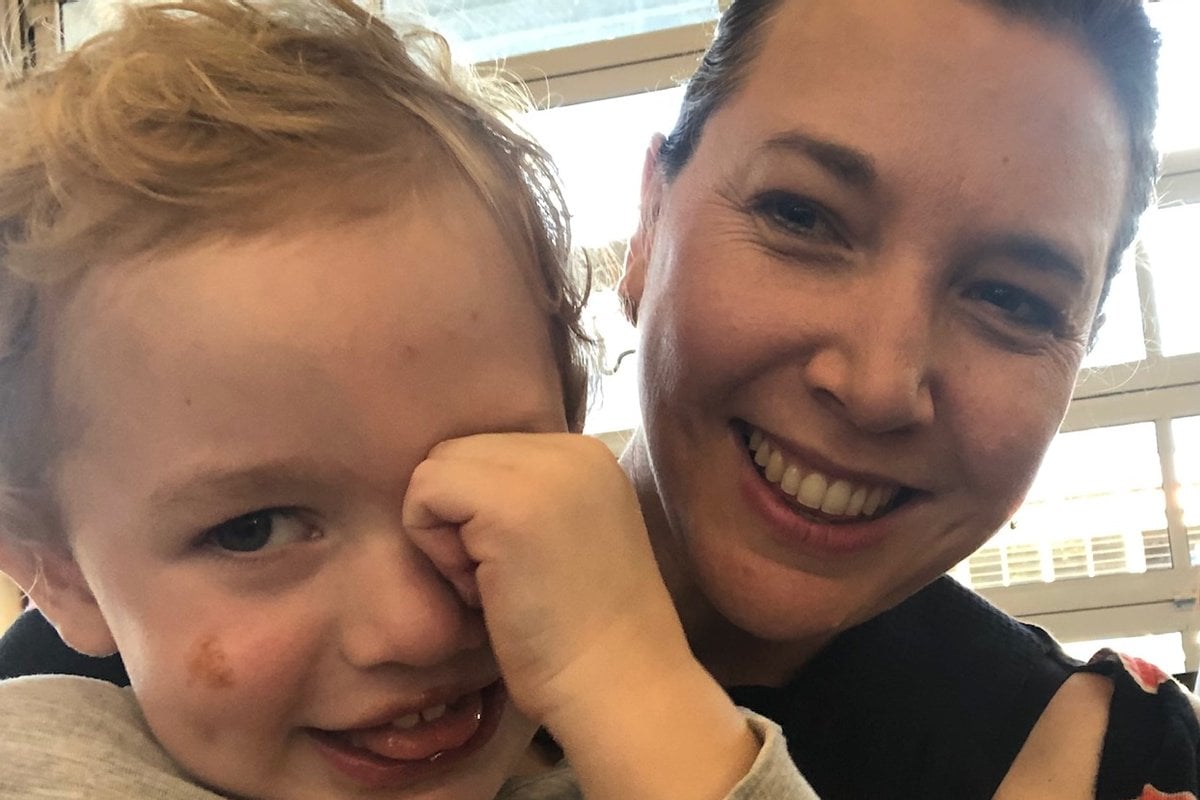 This morning, I took my son to playgroup. He absolutely loves it there, and I do too, actually.
As soon as he enters the space, he is joyful. He runs from activity to activity, doing puzzles, painting pictures, feeding the fish, and washing the dishes. I love watching him like this, and it's so special to have this lovely day together doing something we both enjoy. 
I recently returned to work three days per week, so I have Mondays and Tuesdays at home with my youngest son. On Mondays, the day is usually swamped with chores, but Tuesdays are our day to really enjoy each other and play together and I love it so much. 
I particularly love it because it's only one day.
Watch: Madeleine West shares her tips for working mums. Post continues after video.
You see, my son is a COVID baby. He was actually born pre-COVID in July 2019, but for the first six to eight months, babies are just feeding, sleeping, pooping blobs of gorgeousness, and it was just as he started to emerge from the blob phase that COVID pretty much cancelled life. 
There was no playgroup, no baby yoga, no swimming lessons, no play dates, and no birthday parties. Instead, there was just us, home together, every day. 
I had owned a shop and gallery pre-COVID, but I closed it in July 2020 when the lease came up and life was such an uncertain mess of lockdowns and homeschooling. 
I then tried to take a stable, normal job, but quickly discovered that nothing was stable or normal in COVID times, so I gave that up too. 
Instead, I spent the next 18 months at home with my youngest son (and my eldest during homeschooling and holidays) and though I adore my children and love being their mother, I never wanted to stay home with them for two and a half years.
During that time, I took a freelance job as an editorial assistant, working a couple of hours each day from the kitchen table, and I did as much freelance writing as I could manage. This kept me somewhat sane and helped our family afford to eat. I also decided to pursue some further postgraduate study just to keep my brain expanding and growing despite every conversation for over 40 hours per week being pretty much one sided, and mainly about eating bananas or taking a nap or The Wiggles.