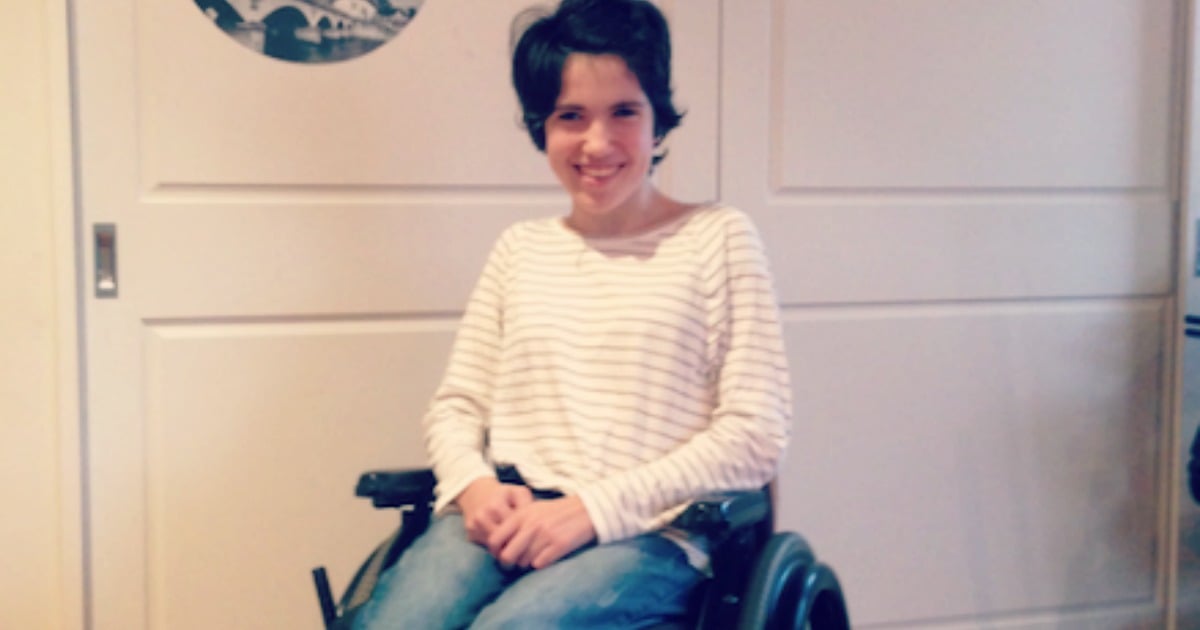 The hardest part about being in a wheelchair is that I'm constantly robbed of choice. Now these choices are ones any able bodied person would probably take for granted. See, I do really well in all of my classes. I love to write and read. I listen to an eclectic bunch of music. I love movies and TV.
In all those things, I match with any teenager in most ways right? But the thing is, I happen to have a disability. A disability called Cerebral Palsy for which we know not the cause or the cure. Having CP affects my mobility. It means that I use a wheelchair to get around as my main mode of transport. Having CP affects the way my BODY works. It doesn't affect my brain or my heart and soul. They work as well as any able-bodied person's.
It means that this morning to get out of bed, I had to get my mum's help. It means that every time I want to move from my wheelchair, I need an adult's assistance or supervision. It means that as a little kid, a lot of people with physical disabilities could really do was watch from the sidelines as others played and had fun, too absorbed in their worlds of make believe as a child should be, to notice that we were being left out.
Stella Young was a fierce disability advocate. Watch her beautiful chat with Mamamia. (Post continues after video.)
There were many kids at school when I was younger (and I'm sure again that this is the experience of many) who would run away because they knew I couldn't keep up.  That was a little hard to take. It gets harder when there are parents who perhaps, quite understandably, weren't comfortable with you  being at their houses on playdates. But I didn't understand that then and it hurt a lot. People freeze when they see a wheelchair. They don't know what to say, how to treat it as just a quirk. They see it as some scary monstrous machine and fail to see the person who is just like them that uses it.
All throughout my life, people have said, "Hey Hannah we wanted to invite you to this but our place has stairs…" They would never think to ask if there was a way this could be worked around. For the record, there was – my parents were and are still always happy to help me conquer a good old flight of stairs. No one ever asked.
People constantly robbed me of the choice and the opportunity to be just like them. They still do in many many ways. The hardest and saddest part? They don't even realise they're doing it. This leads to extreme loneliness which can be absolutely crushing. Let me tell you something about loneliness if you've never experienced it – it  hurts. It is like someone takes the air out of your lungs, throws you into the coldest water imaginable and keeps you under there for as long as possible without allowing you to breathe. Then when they finally do let you out, they step on your chest and face as you lie there shivering. I feel this way in fresh waves each and every day because I am left out, misunderstood and sometimes so alone, it's exhausting.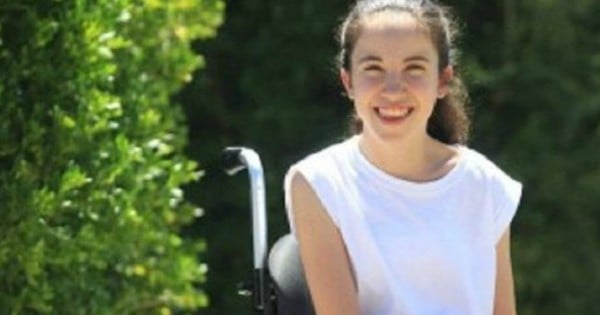 "I am often so alone." Image: supplied.
Let me give you a scenario. I want you to put yourself in my shoes.  This is a scenario anyone with a physical disability would probably have at least some familiarity with. We ask people about their weekend plans. Everyone starts talking about this party they're invited to in front of us that they know we're not. We or at least I sigh inwardly but say, "Oh, that sounds great. Have fun." On the inside, we're probably screaming. But on the outside, it's all smiles.
There's a few seconds of a slightly awkward silence as it occurs to a few people that we're not invited. But that's brushed over. No one says anything about it. They carry on as a mark is added to an invisible tally inside my head. THE TALLY OF WAYS HANNAH (there are a probably a million names that could be inserted into this sentence) IS UNCONSCIOUSLY BEING TREATED LIKE A BUG ON THE BOTTOM OF SOMEONE'S SHOE. The day ends. We go home and try not to think about that party or thing that we're not doing or missing out on. But, it's a bit like trying to ignore a gaping hole in your chest. It's damn near impossible.