Lip balm for your vagina is a thing that exists.
We'll let that sink in for a sec.
Yes, you may be taking extra care to ensure your mouth lips are being moisturised and hydrated but we bet you haven't even given a minute's thought to your, erm, other lips.
They get chapped too, apparently. At least according to the tag line of VMAGIC Feminine Lips Stick.
(You may think you have a lot of lipsticks. We bet you don't have one of those.)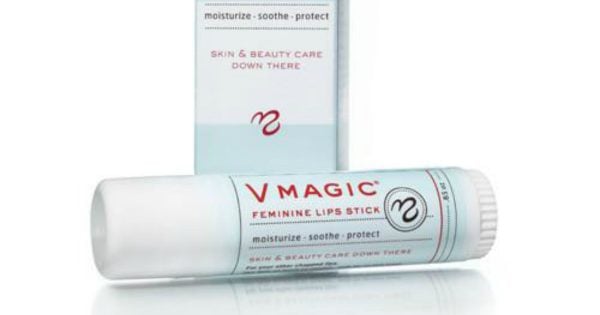 The beauty product looks like a lip balm but is actually a "feminine care cream" designed to be used on dry skin on the vulva, basically everything external near the vagina. It costs about $25 and ships to Australia.