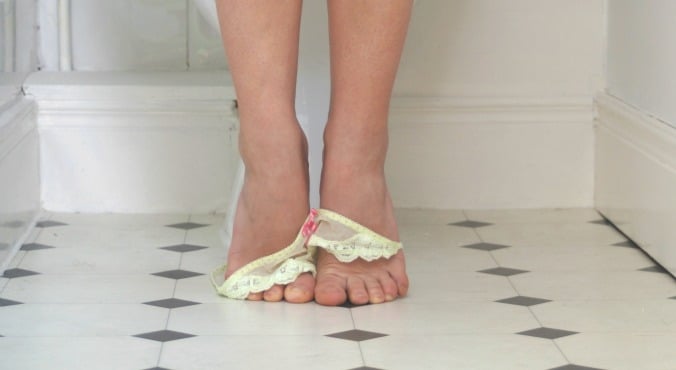 Image: iStock. By Kate Moore, Professor, Obstetrics and Gynaecology and Head of Department of Urogynaecology, UNSW Australia.
Urinary incontinence is urine leakage from a loss of bladder control that mainly affects women after childbirth. But it can happen to anyone. Around 37 per cent of Australian women have some form of the condition compared to 13 per cent of Australian men.
Mild incontinence is the most common form, affecting about two out of three sufferers. This is where small amounts of urine leak out onto clothing a few times a week and require a light pad or pantyliner to catch the flow.
Moderate to severe incontinence is less common and affects about a third of sufferers. Women need to use a specific incontinence pad (with absorbent gel) and change it more than once or twice daily. This might not be enough though, and they may get accidental wetting through to their clothing even if using the pad.
Whatever form it takes, the impact of incontinence can be debilitating and women are often too embarrassed to seek help from their doctor. This is unfortunate as there is more likelihood of a cure for those who receive treatment at an earlier point.
Watch: What really happens to your bladder when you have a baby? Dr Ginni Mansberg shows us. (Post continues after video.)
Stress and urge incontinence
There are two main forms of urinary incontinence: stress incontinence and urge incontinence.
In stress incontinence, urine leaks out during coughing, sneezing, laughing, or exercising. People with this condition have weak pelvic muscles around the urethra, which are overwhelmed during times of physical stress.
About 28 per cent of young women who engage in high-impact sports – such as gymnastics, basketball and tennis – develop stress incontinence.
The second form, urge incontinence, is a desperate need to go to the toilet due to spasms in the bladder muscle. Sometimes this results in leaking. People often go to the toilet more than eight times a day, and get up to go more than once at night.
There's another form called overflow incontinence, which is actually more common in men who have an enlarged prostate gland. It partly blocks the urethra so a pool of residual urine builds up in the bladder and leaks out when capacity overflows.