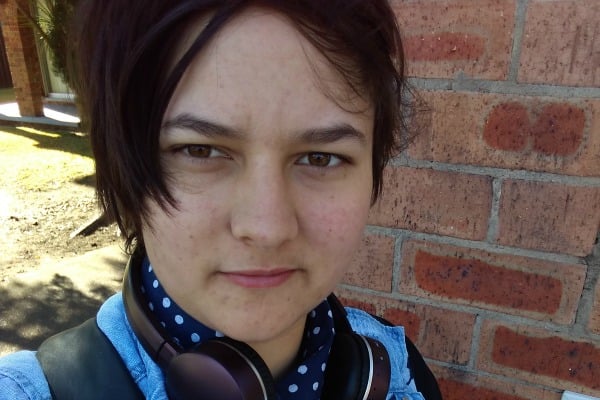 It was just an ordinary morning in the Elford household.
Hayley, then-17, was just two weeks away from starting her HSC exams.
But when she woke up on that spring morning, her parents "freaked out".
"I was squawking, hitting myself in the head and kicking my foot quite loudly every six or so seconds," Hayley, now-20, told Mamamia. "They thought I was on some sort of drugs."
Immediately, Hayley's parents took her to the local hospital. It would be months until she was officially diagnosed with Tourette syndrome.
The Project speaks to the Maysey family about their experience with Tourette syndrome. Post continues after video.
While juggling visits to multiple neurologists as well as a psychiatrist to rule out any other conditions, Hayley completed her year 12 exams. It was a time she simply describes as "interesting".
"I was very lucky because teachers somewhat understood, to an extent, or at least could empathise. They suddenly saw this massive change [in me] and I had put them in a situation where they had four days notice to provide me with a separate room to do my HSC exams," Hayley recalled.
"I think I was one of the few students that was allowed to take a cushion into the exam because I kept slamming my head on the table."
Although Hayley's teachers were largely supportive and accommodating, she didn't always receive the same treatment from her peers.
"I had a couple of people [at school] who immediately assumed it was Tourette syndrome and they started swearing at me to see if I would end up swearing," Hayley said.
"They soon realised that I mimic things – I have a symptom called echolalia, which means I mimic noises, especially if they're repeated over and over again. They would sit there screaming swear words until I would mimic them. Yelling the C-word at me and the F-word at me, over and over again."
Hayley's experience with Tourette syndrome.
After completing her last year of high school, Hayley was officially diagnosed with late onset moderate-to-severe Tourette syndrome at age 18.
The neurological condition, which lasts throughout life, affects approximately 45,000 children in Australia and results in involuntary muscle movements and vocalisations.