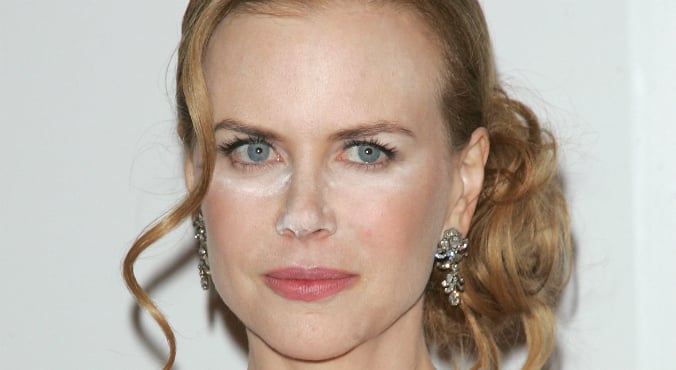 Image: Getty.
There are times when it looks like a giant cloud of chalk dust has attacked the faces of our favourite celebrities. You know what I'm talking about – it appears as though they've had white powder caked onto their faces in seemingly random places.
So, what is this white stuff? And why do celebrities, who have all the resources in the world, still get snapped with it all over their mugs?
Celebrity makeup artist and BFF to Lara Bingle, Max May, told Sydney Confidential that loose, HD makeup powders were to blame, in Jolie's case (you can see her situation below). HD powders are designed to "set" makeup, and create a slightly matte, blurred finish of the skin.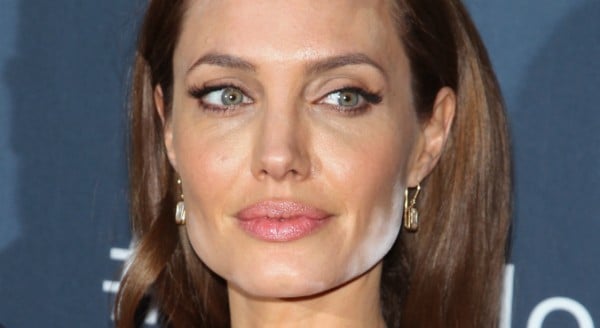 "The powder they have used is specifically designed for HD film, not flash photography," May explained. "It's a super light powder used to specifically set heavy camouflage creams without making them look cakey on motion film only."
The main question, of course, is: how can these celebrities leave their houses (or dressing rooms, hotel rooms, jets, etc) looking like this? And why didn't Brad Pitt just say something to Ange about her face?