Remember that time you were scrolling through Facebook and thought, damn, there really isn't enough stuff online? There aren't enough ways for me to kill time. I know what I need! Another news feed! I need to be spending more time on my phone!
Me too, and it appears Facebook was lurking in our brains, plucking our thoughts and making them a reality. The team have announced this week that they will be gifting us a second news feed via a very funky little rocket at the bottom of the screen.
It looks like this: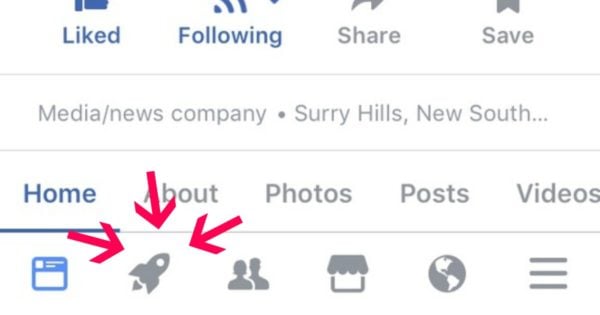 So what does it do?
If you've got the little rocket on your news feed, it means you're part of a trial for Facebook's secret second news feed. According to The Sun, what this little rocket is trying to do is expose us to things we would normally miss on our traditional feeds. Interestingly, since Trump was elected, much has been made of the echo-chamber and the bubble. Because of the nature of Facebook's algorithm, we're only ever exposed to things in our news feed that we are inclined to agree with. Because it shows us content based on things we've liked in the past, we're always reading the same thing. We never break out of the bubble.