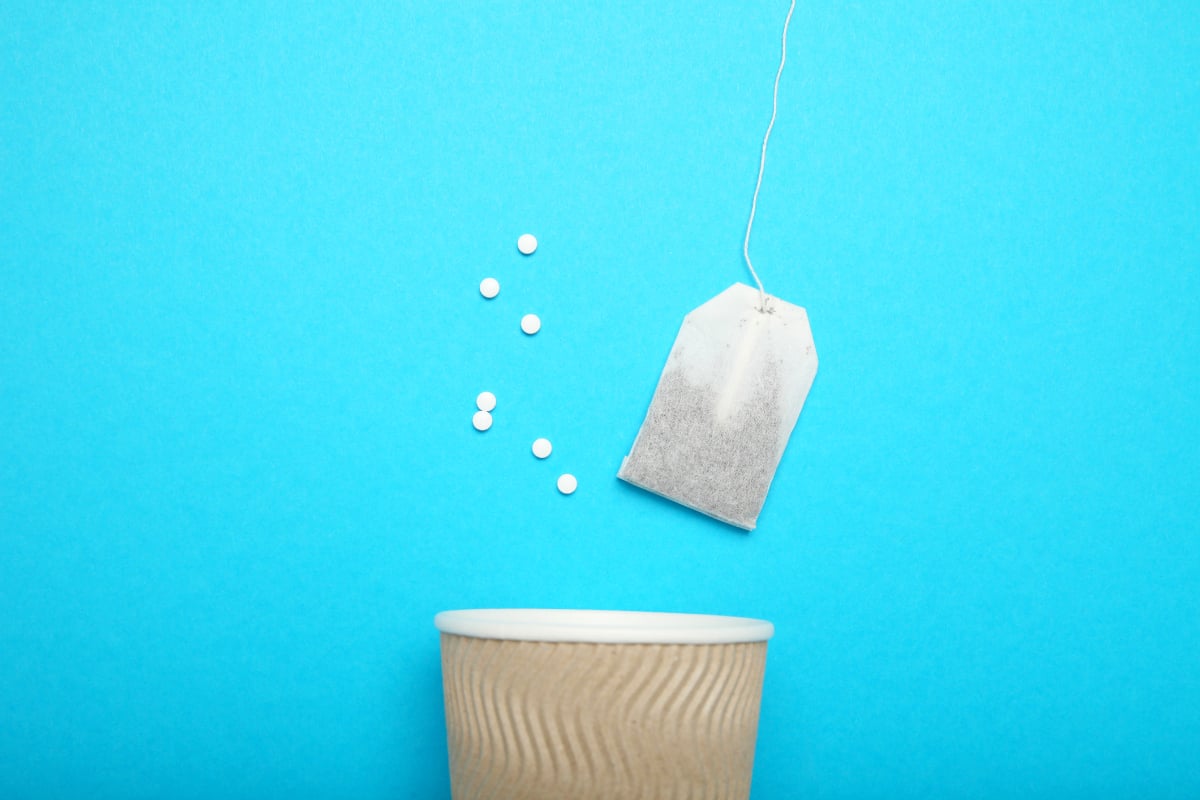 You might've encountered it at a friend's house when you asked for one sugar in your tea, or on the counter top in the office kitchen. We're talking about Stevia.
Stevia sweeteners as we know them have been popular for around a decade when they first came on the market as the low kilojoule, low carb alternative to sugar.
In many households, Stevia products have replaced all sugars. Even raw sugar.
While some people swear by Stevia, a lot of questions still remain about what's actually in Stevia and whether it's as 'healthy' as it's marketed to be.
To find out, we asked dietitians, nutritionists and a naturopath to explain: what is Stevia, is Stevia better for you than sugar and is it safe to pop in your morning coffee.
Here are their thoughts.
What is Stevia?
"Stevia (or steviol glucosides) is an intensely sweet compound found in the leaves of the Stevia rebaudiana (Bertoni) plant, a semi tropical plant common in Paraguay and Brazil," Anna Debenham and Alex Parker, Accredited Practising Dietitians and founders of The Biting Truth's Nutrition Reboot Program, told Mamamia.
Modern food manufacturers then extract steviol glycosides from the leaves of the plants and refine them into a white powder or small white tablets that are the table sweeteners like Natvia, Hermesetas and SteviaSweet we're familiar with.
Stevia vs Sugar.
We know consuming large amounts of refined sugar is detrimental to our health.
Wellness by Blair Naturopath and Nutritionist Jess Blair told Mamamia "high amounts of sugar have many negative health effects including weight gain, blood sugar problems and increased risk of heart disease".
So how does Stevia stack up against the sugar most of us have in our pantries? There are a couple of main differences.
"Stevia can be up to 300 times sweeter than table sugar and, as a result, in order to get the same level of sweetness as you would with regular sugar, only a tiny amount is required in a final product or recipe," Kara Landau, Accredited Practising Dietitian and founder at Uplift Food, told Mamamia.
"At the levels consumed, Stevia extracts typically provide negligible kilojoules, carbohydrates or sugars, and therefore do not have an effect on blood sugar levels (no glycemic index or GI). On the other hand, table sugar is technically a disaccharide called sucrose, made up of a glucose and fructose molecule. Table sugar has a GI of 65 and, when consumed in excess, can lead to an inflammatory response within the body."
Side note – sugar often hides in your favourite foods, here's a run down of just how much and how to spot it. Post continues after video.