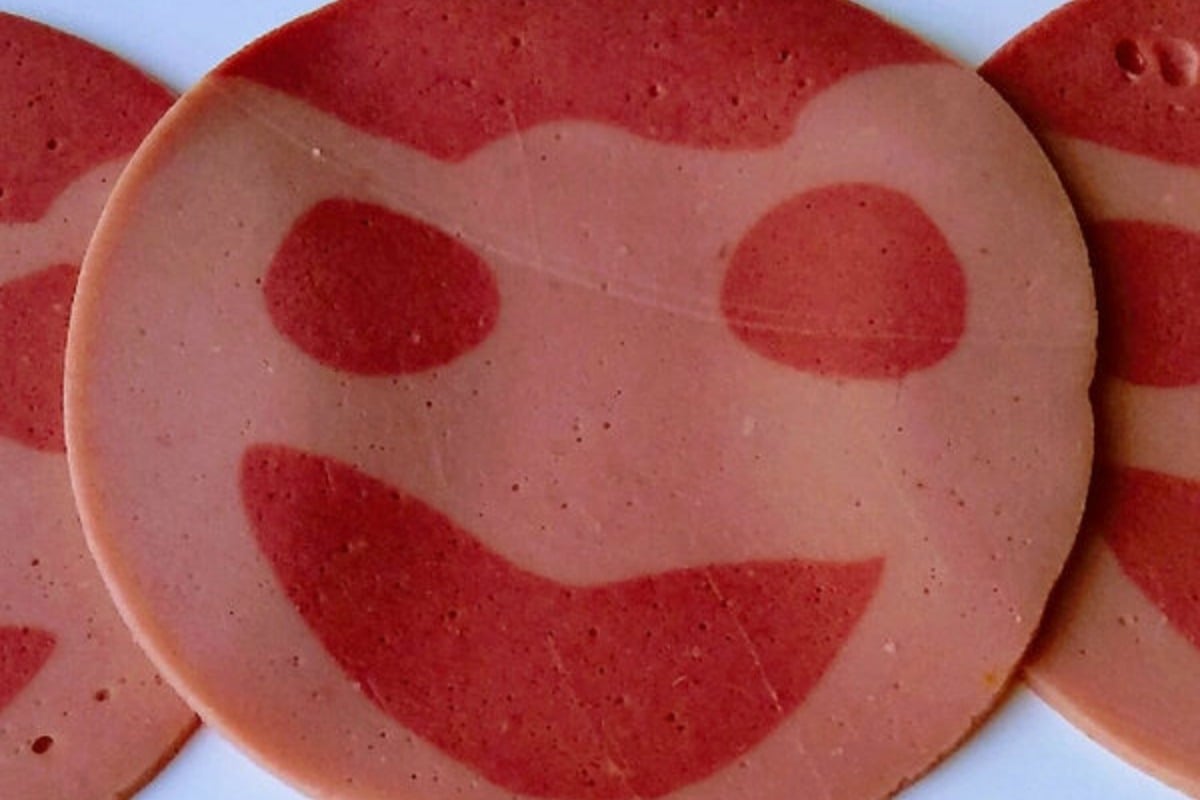 Smiley fritz.
Two glorious words that invite a warm flood of nostalgia for anyone who grew up in South Australia. (For everyone else, sorry.)
Who could forget "helping" with the big family shop for the sole reason you might be handed the iconic treat by a friendly, plastic-gloved deli section attendant if you were well-behaved enough.
"Ask the lady nicely," mum would say, as you'd look up innocently and request a "piece of smiley fritz, please".
You knew, if you put on your cutest face and tried your very best not to whinge about wanting to go home, you'd receive the coveted gift.
The coveted gift of a slice of processed meat… with a face.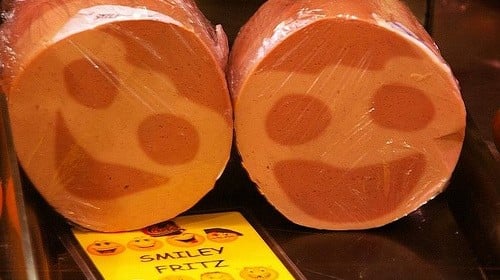 Does it hold any nutritional value?
Nope.
What... animal... is it made from?
Who bloody knows.
Is it a horrifying mottled pink colour?
Yes.
Was its face... rather unsettling?