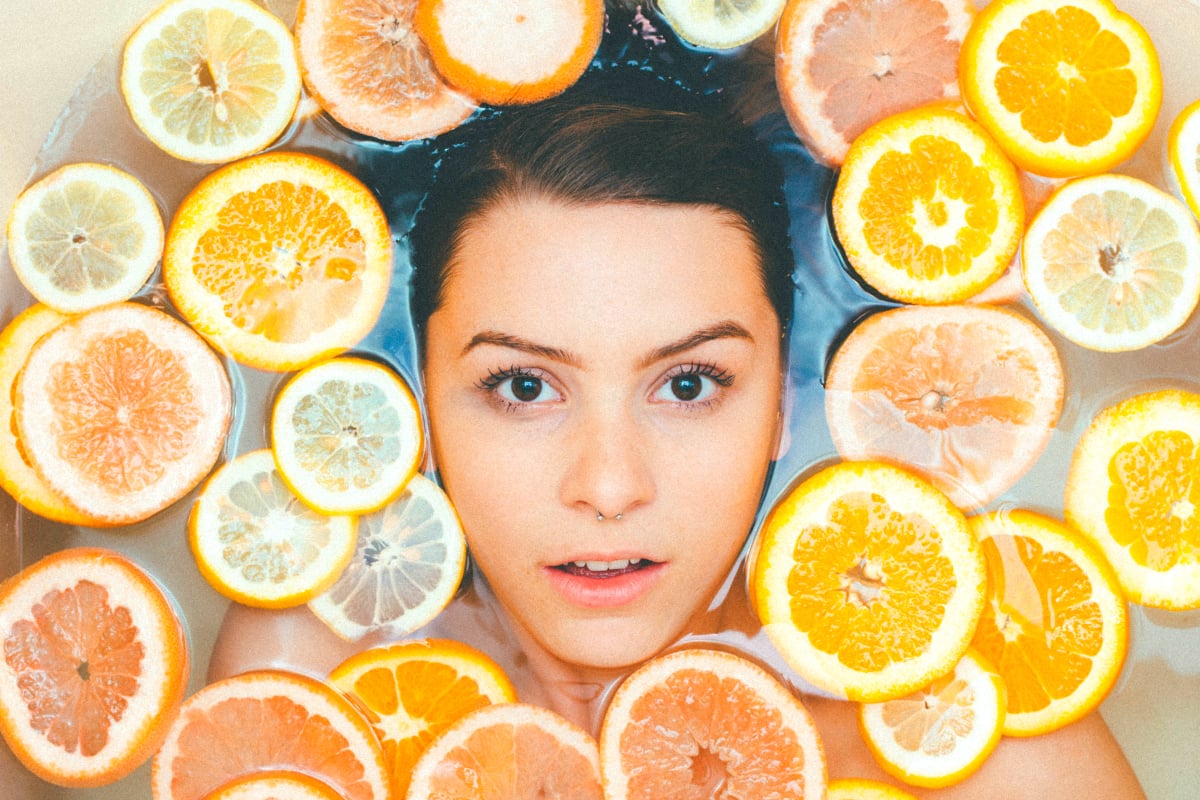 This wonderful nugget of beauty wisdom comes courtesy of Mamamia's beauty show, You Beauty. To ensure you never miss an episode, listen to You Beauty here for free. It's a blast.
Facials are a lot like snowflakes – no two are the same.
If you've always treated yourself to a 'facial' at a spa where they lie you down, cleanse your face, give it a scrub and massage and chuck on a face mask, it might be time to try something different.
Mostly because a personalised, targeted facial aimed at addressing your individual skin concerns (hello acne, pigmentation, skin texture, fine lines etc.) is the best way to get bang for your buck and notice real results.
As mentioned above, there are hundreds of thousands of facials in the world, so how the heck are you meant to know which one to ask for?
Don't stress. Mamamia's executive editor and beauty editor of 15 years Leigh Campbell broke down a few of the most popular facials on the You Beauty podcast.
Let's do it. (You can listen to the full episode of You Beauty here, post continues after audio.)
Popular types of facials.
Microdermabrasion
Microdermabrasion was really popular around 10 years ago, but it has people divided in 2018.
"I generally steer clear of microdermabrasion because it's very abrasive and I think it's too much for your skin. It's almost like a little vacuum head that's lifting off dead skin cells, but also some fresh skin cells," Leigh said.
"There are two schools of thought when it comes to cell renewal, and microdermabrasion does promote a lot of cell renewal. [One group of] people think if you've got a lot of cell turnover, you'll have fresh, glowy skin. The other thought is that that process [of cell renewal] is not infinite, and if you're turning over the cells, you're ageing the skin because you're not going to continue that process forever.
"I'm definitely in the second school, I think too much cell renewal will make you look older, sooner. That's using too many retinols or acids in your routine and having abrasive or hardcore facial treatments."
For that reason, Leigh doesn't like microdermabrasion, but if you do want to go get it done, make sure they're very light handed not heavy handed.
Chemical peel
A chemical peel facial involves a solution made from chemicals applied to your face to promote cell turnover for a brighter complexion.
"It's like a chemical exfoliator… it's called a peel, but it's not meant to make your face peel," Leigh said.
"Some peels can make your skin peel, you might get some mild flakiness and dryness while your cells are turning over before you see your new, fresh skin, or some are quite hardcore where your face will come off in sheets. That's kind of old school, like Samantha in Sex and the City when she gets the peel and her face is red raw."