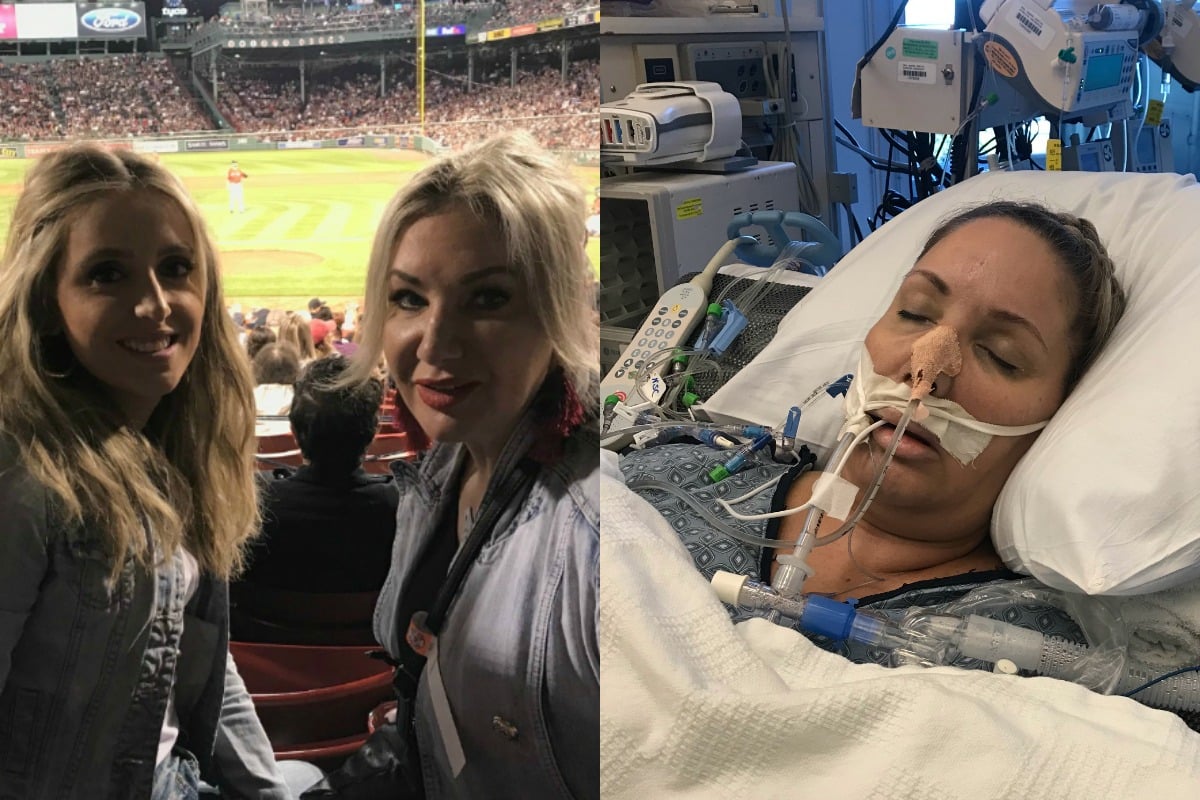 One night at their local pub, best friends Steph Rodriguez and Liz Beath won a trip to Boston. The pair excitedly packed their bags for the ultimate girl's vacay – which took a life-threatening turn on the way home.
Liz says Steph suddenly had a seizure in the departure lounge. "Steph got hot, she started dribbling, she had crumbs all over her chest and she had a seizure in the lounge. I just screamed I needed a doctor".
The next bit is a blur for the pair. "We got taken out onto the tarmac and into an ambulance. My friend is strapped to a gurney, she's unresponsive and the ambulance had no windows so you can't see," says Liz.
Steph was rushed to Massachusetts General Hospital and immediately put on life support. They all assumed it was a stroke but as time ticked by, they started to think maybe it was something else.
Alone and on the other side of the world, Liz says "It took doctors 20 hours before they started to piece together what was wrong".
After quizzing Liz about Steph's recent work trip to India, doctors realised this wasn't a stroke. One mosquito bite had led to a rare case of Cerebral Malaria, which laid dormant in her system for weeks.
One mosquito bite led to a 77 day stay in the Boston hospital and an epic fight for life for Steph. "It was extremely touch and go, there were three calls I received that said you need to get back into the room, one phone call said she had half an hour," says Liz, who stayed by her side.
"You're on the other side of the world, and Steph's son still wasn't there and you're relaying information to a 14-year-old boy who just wanted to talk to his Mum".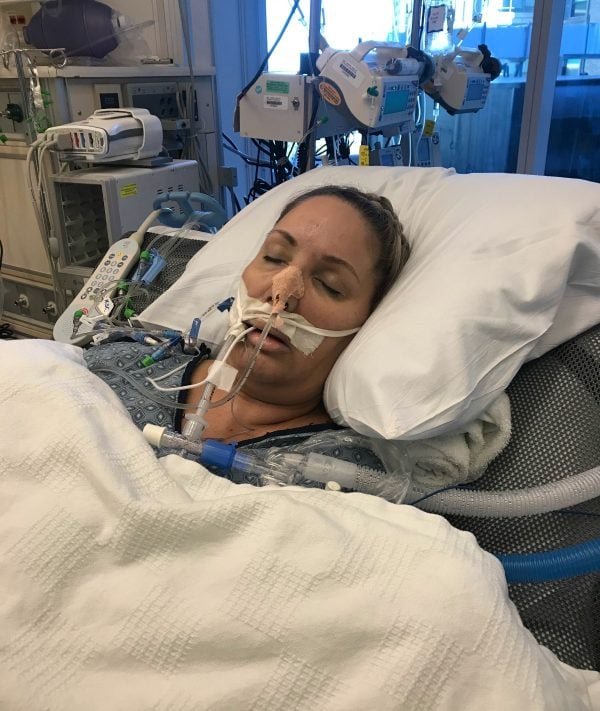 Doctors deemed Liz Steph's next of kin and started briefing her in on lifesaving drugs they wanted to administer, even options to amputate limbs in order to save her life.
It's a miracle Steph survived, who describes the coma like "being under a shallow pool of water that was purple and grey, and people would almost stick their face under the water to talk to me".