My heart is heavy, knowing that my daughter will never know my dad the way I remember him.
My dad was always the life of the party. With sparkling blue eyes, a cheeky smile and a schoolboy's charm, everyone said my dad could sell ice to the Eskimos.
Guests from my 2012 wedding in Las Vegas still ask after him, laughing when they recall him entertaining everyone on the stripper pole in the limousine at our shared Bucks & Hens.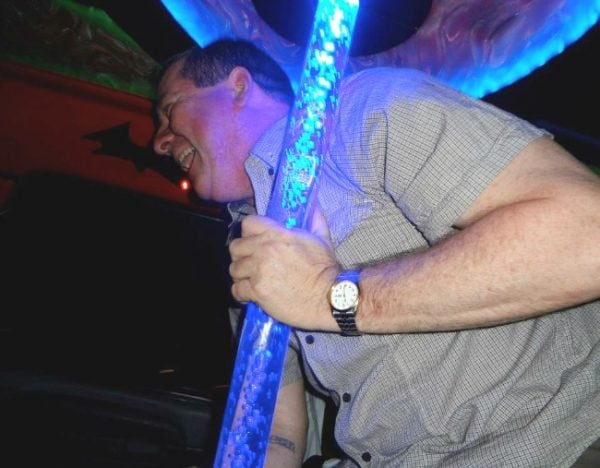 Certainly not all memories of my dad are fond – we butted heads constantly.
He was a hard task master and emotionally unavailable as the result of a difficult and abusive childhood. But, he taught me the value of hard work and how to close a deal. We share a love of the outdoors and the same dark and sarcastic sense of humor.
He also taught me how not to weed the veggie patch by almost burning down the yard and how to respect the awesome power of electricity by electrocuting himself that time he tried to change a lightbulb on my parents classic 70's bedhead. Great memories.
My dad isn't dead. But that man I remember is.
My dad has a little-known neurological condition called Korsakoff Syndrome (KS). According to the Alzheimer's Association, "Korsakoff syndrome is a chronic memory disorder caused by severe deficiency of thiamine (vitamin B-1).
Korsakoff Syndrome is most commonly caused by alcohol misuse, but certain other conditions also can cause the syndrome."
In laymen's terms, Korsakoff Syndrome is essentially a type of dementia most commonly brought on by excessive drinking.