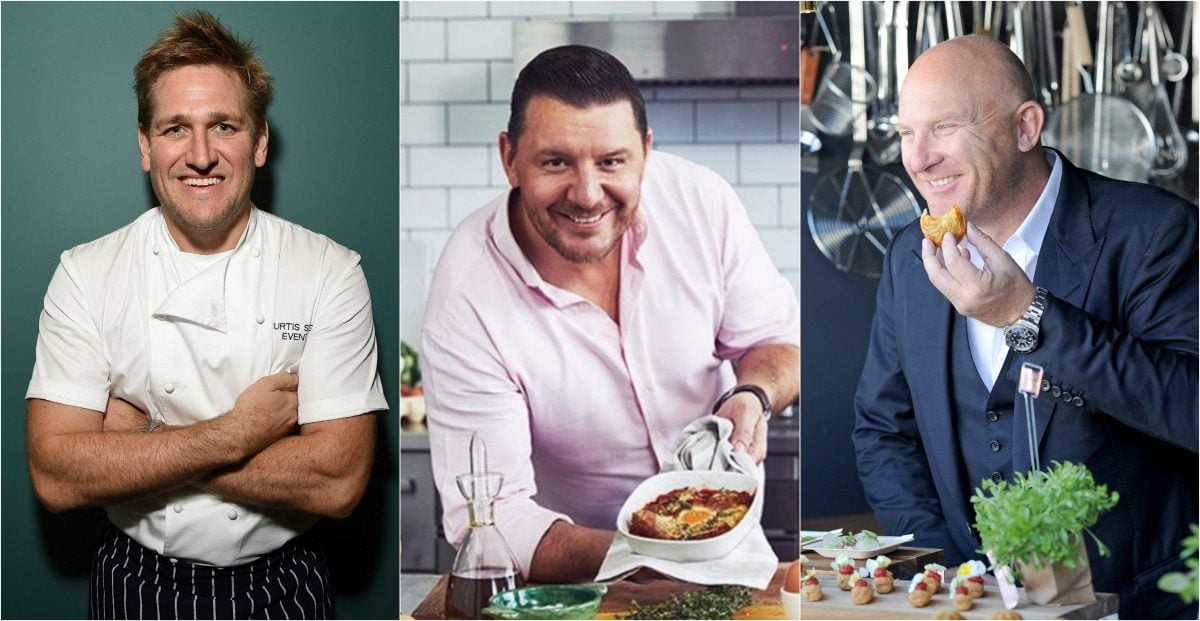 "How long have you got?"
My Kitchen Rules' Manu Feildel has just been asked how hard it is to be a chef, and if there are any common mental health struggles in his industry.
In the wake of the death by suicide of renowned Australian chef Justin Bull, a conversation has resurfaced about what it truly is like to be a chef in this country.
Eight Australians die by their own hand every day, and 20 per cent of suicides are linked to work.
Over the past two years, suicide rates in the global hospitality industry have risen, and 80 per cent of hospitality workers agree mental health issues are a challenge in the industry.
In 2018, prominent celebrity chef and American TV host Anthony Bourdain died by suicide.
In 2017, respected Sydney chef Jeremy Strode took his own life, as did Darren Simpson a month prior.
And they're just the chefs with high-enough profiles for us to hear the news.
Samuel Johnson has spoken to Mamamia about why he doesn't like mental health labels. Post continues after video.
Manu is not in the least bit surprised by the struggles being felt by his colleagues, but luckily he knew from the start what he was getting himself in for.
"My dad was a chef, my granddad was a chef, my great granddad was a chef," he told Mamamia. 
"I remember from very little my granddad telling me that it was like slavery, you know.