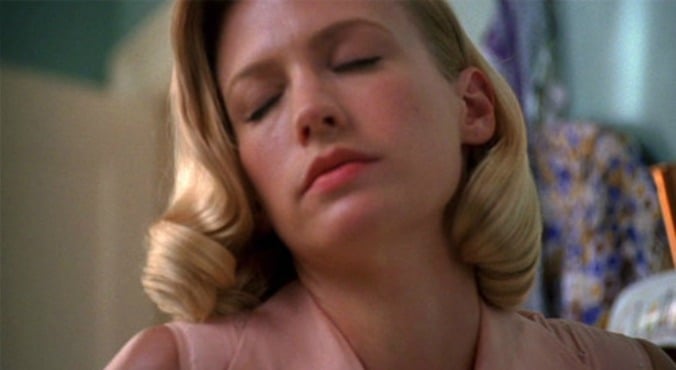 Image: Mad Men.
The 'mystery' of the female orgasm never fails to fascinate researchers (and, well, the rest of the world it seems).
There have been endless studies into how many forms of the orgasm exist and the physiology behind it all. Just last year, a review published in the journal Clinical Anatomy shattered everything we thought we knew, claiming the oft-discussed vaginal orgasm was nothing more than a myth — and so was the G-spot.
RELATED: The ridiculously simple trick that will help you orgasm during sex.
How orgasm is reached is one issue, but then there's what happens afterwards. Research suggests there are two different processes that can occur when women climax, and they involve different fluids that originate in different parts of the body. (Post continues after gallery.)
The on-screen orgasms that got us talking.