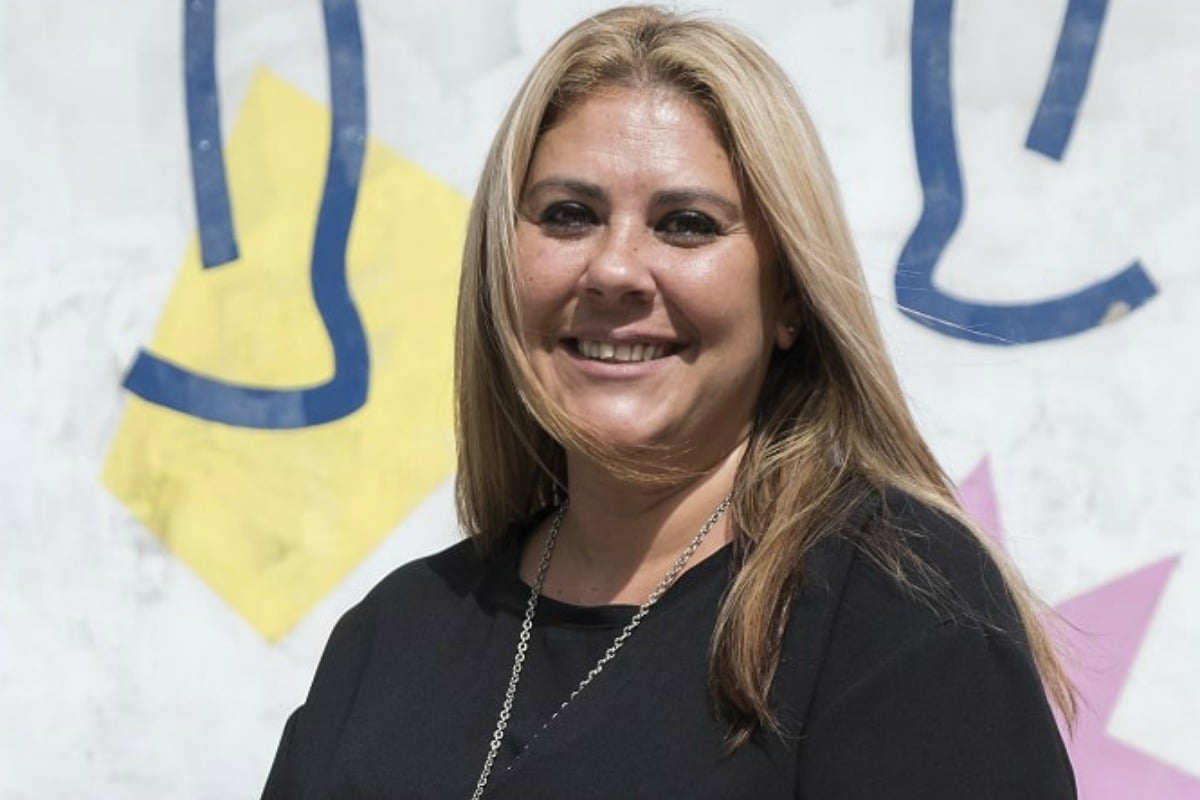 When Vicky Vacondios enters her classroom each day, she's ecstatic.
It's her happy place, where she can pass on her vast knowledge to students studying a Diploma of Community Services at the Institute of Tertiary & Higher Education Australia (ITHEA).
Vicky's style of teaching is a bit different to others. She can take learnings from textbooks and relate it to the real life experiences of homeless people, because for years, Vicky was homeless.
Vicky on her homelessness experience, and why she's signed on to smash stereotypes. Post continues below video.
It's a part of her life that inevitably shocks those she comes across.
"When I share my story when I'm speaking to somebody, even my students for the first time, when I speak about where my knowledge comes from – not just from studying the diploma but having the lived experience – the shock on their face is priceless," she tells Mamamia.
***
Vicky, 45, grew up in a traditional, strict, but loving home.
Her upbringing was sheltered, so the opportunity to spread her wings with a part-time job at 14 was something she couldn't turn down. It was just the beginning of years of hard work.
After leaving school at 16, Vicky held down three jobs.
Not long after moving out of home she met a man and got married. The relationship produced two sons, but it was not working so at the age of 28, Vicky and her boys left to move in with her parents, where the three of them shared a bedroom.
When Vicky was 33 she remarried a man who became violent.
The day after an incident when he suffocated her, a friend noticed her grey lips. That's when she realised how bad the situation was, so she left.
That same day she discovered she was pregnant with her daughter.