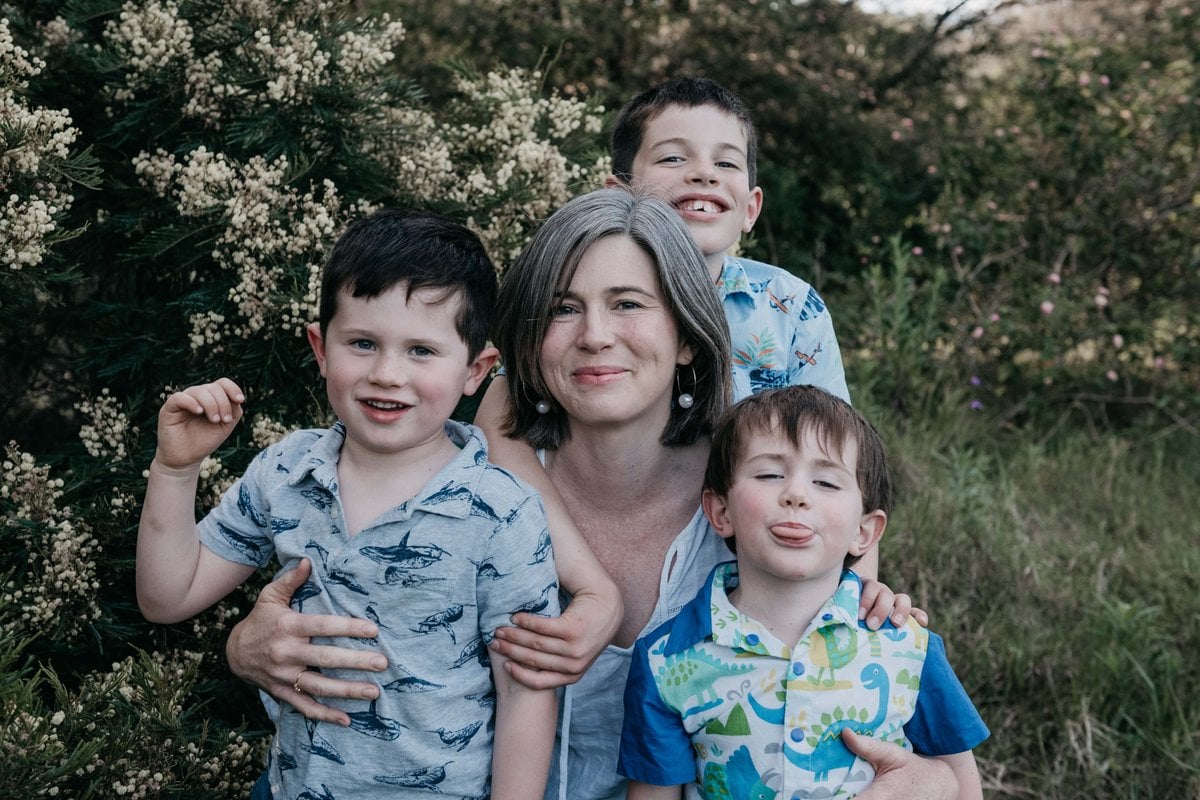 In 2018, my third baby boy arrived into the world, and almost immediately the questions I was being asked… shifted. 
Up until that point, as a mum of two boys, it had mainly been about whether we'd try for another (or more specifically, a girl), and whether the leap from one small human to two was a challenge. 
But when little boy number three arrived, I found myself being asked on the regular, what life with three kids is like. 
Watch: Be a "good" mum. Post continues below.
Sounds simple, but so often it's a loaded question, and one I'm hesitant to answer.
Why? 
Because people are asking it for different reasons.
So often, they're asking for confirmation of their own choices, and I worry that giving the 'wrong' answer might have the wrong effect. 
A few weeks ago I was at a party, when the husband of a friend asked about what having three kids is really like. 
Without thinking, I sighed and admitted it's hard work. I'm exhausted. The fighting. The physicality. The constant demands on my attention. 
He responded happily that he knew having a third baby was a bad idea, but his wife kept suggesting it. Why rock the boat, he said, when they already have two kids and that's plenty? 
Whoops! I tried to backpedal. Yes, it's hard, but it's totally worth it. I can't imagine our family without boy number three, and while it's exhausting, it's also a beautiful kind of chaos. 
No, no, he continued. Booking a holiday with three must be hard. You'd need a bigger car. It's just so much work.