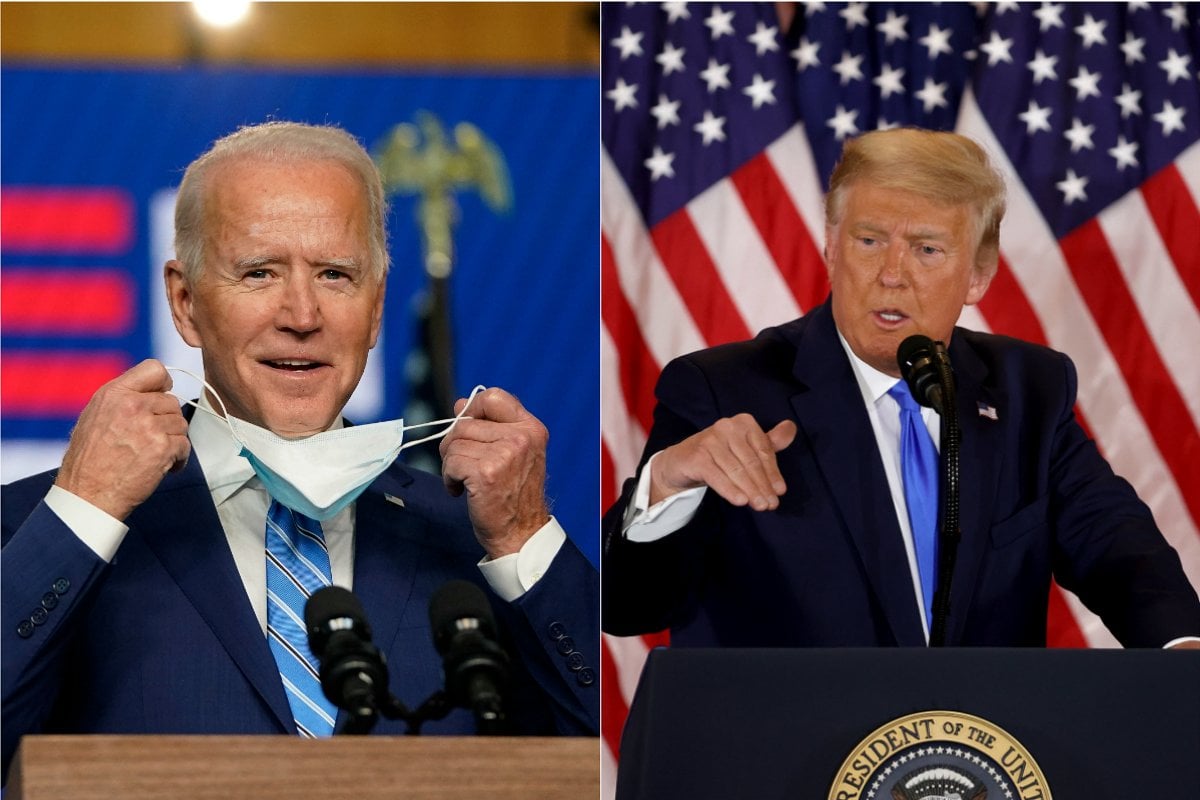 Democratic nominee Joe Biden says he expects he will win the White House, whilst President Donald Trump continues to challenge the results.
In the past 12 hours, the presidential election has remained a nail-biter race with no winner yet declared. 
At the time of publication, Joe Biden has secured 264 electoral college votes, whilst Donald Trump has 214. The magic number to win is 270. 
There are still five key battleground states that remain too close to call: Pennsylvania, North Carolina, Georgia, Nevada and Arizona. 
Listen to The Quicky, Mamamia's daily news podcast. Post continues below. 
Here's what you need to know. 
Sportsbet has paid out early for a Joe Biden win.
Australian bookmaker Sportsbet has paid out early, predicting Joe Biden will become the next President of the United States. 
Despite the election not being called yet, Sportsbet paid a total of $23 million to punters who backed Joe Biden as the winner of the 2020 US Election.
In a statement, Sportsbet said: "After CNN projected the state of Michigan would go to the Democrats and holding the ascendancy in Nevada and Arizona, the online bookmaker has deemed the lead unassailable.
"With postal votes and potential legal proceedings to play out, it could be weeks before an announcement is officially made. But we've seen enough, so why make the punters wait?"
WE'RE CALLING IT! We're paying out early on JOE BIDEN to win the US Election! #USElection2020 pic.twitter.com/EBcvLdsmyk

— Sportsbet.com.au (@sportsbetcomau) November 5, 2020
It is worth noting, however, that Sportsbet also paid out early in the 2019 Australian Federal election. Two days before the election, they paid $1 million to punters who backed Labor to win and it was ultimately the wrong result.