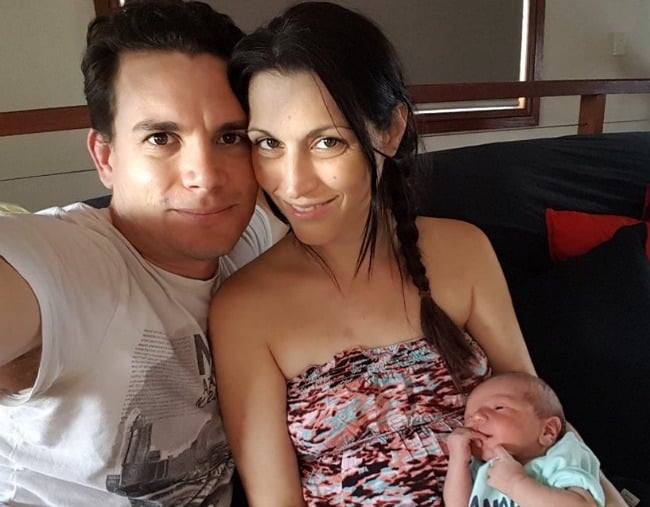 Brisbane mum Jacquelyn Knight stared into her husband's eyes and drew on his strength as she peacefully pushed her first baby out into his arms on the floor of their house without the help of any trained medical professional watched on by three cats, two parrots and a chicken.
"It was the most amazing feeling I could possibly have. Knowing I did the best possible thing I could for him," the 34-year-old mum said describing free birthing her son, Jadyn.
Free birthing is an intentionally planned birth at home with no registered midwife or doctor. There may be other people there, but they are not registered birth workers.
Jacquelyn said there was no doubt the idea of birthing her first baby without any professional support was scary, but she was confident she could do it.
"I was petrified, especially with all the horror stories, but the hypnobirthing and my determination to have the birth I wanted helped," she said.
Jacquelyn said before becoming pregnant she had been afraid of giving birth and had grown up hearing horror stories from her mum and her sister. It was this fear that led her to want to take charge of her birth and have a happy and positive experience away from any medical intervention.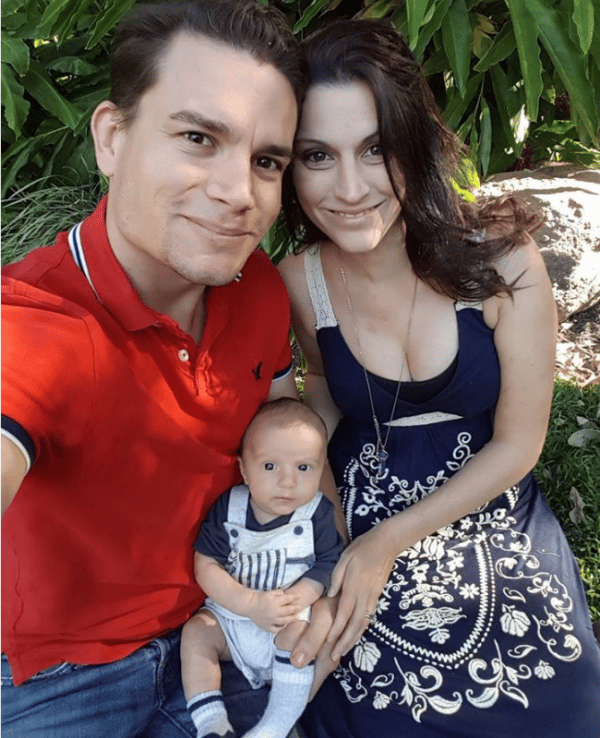 "My mum kept talking about how horrendous the hospital was and they pulled my sister out with salad tongues and she ended up with a fear of birthing. My sister said, 'Oh my God I feel bad for you' when I told her I was pregnant," she said.
Jacquelyn investigated having a midwife present but after interviewing a couple felt they would not support her wishes for a home birth if the baby was breech and she was not prepared to consider going to hospital unless it was absolutely necessary.
"Unless the baby is literally dying right there then okay I understand. I wanted to have more say about the birth of my baby without interventions unless it was absolutely necessary," she said.
Jacquelyn decided at 20 weeks to free birth and her husband was immediately on board with the idea. She did a lot of research, attended the local home birth group, did a hypnobirthing course and also hired a doula.
Jacquelyn laboured for about six and half hours at home, surrounded by the animals, with just her husband for support until she felt the urge to push. At this stage she thought she had better check with her fingers if the baby was there.
"I felt shock, fear, excited. I asked Kaleb to check and as he was checking, my waters burst and hit him in the chest. That was a crazy experience to see. He said, 'I think that was your waters'. I told him to call Jenny (her doula) but at that point the head was already showing," she explained.
Her doula arrived within ten minutes and helped guide Jacquelyn onto the floor and on all fours where she was able to push Jadyn out in about three pushes into Kaleb's arms.
"I was in such shock. It was super cool. It felt like a fish swimming out. Through the hypnobirthing class I learned the breathing techniques, but really nothing truly tells you what to do… for what's best you have to listen to your body and feel your baby," she said.
Cody, 33, caught her own baby in a room at the back of her Brisbane house that opened to a courtyard with her husband and doula watching on.
"When his head was birthed all of a sudden, I felt such excitement that I would see him soon, butterflies in my tummy, and I put him straight onto my chest and was just in awe of how perfect he was. It was very powerful to see my baby for the first time and have no other hands on him. It seems very normal do it that way," she said.
Cody described her pregnancy as peaceful and relaxing.
"We didn't have any scans. I knew everything was going well. I did a lot of research, even before pregnancy, about natural birth. I didn't like the idea of interruptions from the medical profession. I didn't have a lot of trust in them. I think most of it is to protect them from liability rather than protect the women giving birth," she explained.
Watch: Rebecca gave birth in the back of a ute. Twice. Post continues below...
Cody said having absolute control during the birth was extremely important to her.
"I decided that midwives were bound by too many medical protocols and I wanted a 'hands off' birth. I didn't want to be checked throughout my labour. The cost of a midwife is very high, and I decided they would add no value. Because I did not feel that birth was medical I felt they would be superfluous," she said.
***
Cody said she was confident with her choice to free birth, knowing a hospital was just around the corner and 000 right there.
"I didn't entertain it (something going wrong) as a possibility. I had faith that if I had an undisturbed birth that things were less likely to go wrong," she said.
Professor of Midwifery at Western Sydney University, Hannah Dahlen and her team have spent eight years studying free birth and found three main factors influenced women's decision to free birth.
She said the majority of women who chose to free birth had experienced birth trauma from a previous negative birth experience or hostility and inflexibility from medical professionals which led them to feel backed into a corner.
The second reason was a lack of trust in healthcare providers which made the women even distrust midwives as they felt they had been coerced into things they didn't want to do.
The third reason researchers found was that women had tried to find a midwife but had been unable to or they couldn't afford one or they couldn't get one to attend them at home because they were too high risk.
Professor Dahlen said there was little data available on the number of women who free birth, but anecdotal evidence suggested it was on the rise.
"We found in a national survey of home birth that 10 per cent had free birthed. When asked what choice they would make for their next baby if they could not get a registered midwife to support a birth at home 56 per cent said they would still birth at home but do so with no one or a birth worker (not registered health professional) in attendance".
"If an insurance product is not found for midwives attending home births by December 2019, when an exception for this requirement runs out, free birth could become the mainstay of home births. This could lead to an increase in adverse outcomes where there is no midwife present."
"We are potentially making a very unsafe situation. I will fight for a woman's right to choose but it must be informed and true choice must be on the table. Neither of these important requirements are in place at the moment. I don't think most women are making this choice willingly. I think they are feeling backed into a corner," she said.
The views, information, or opinions expressed in this article are solely those of the individuals involved and do not necessarily represent those of Mamamia. For further information on free births please consult a health care professional.