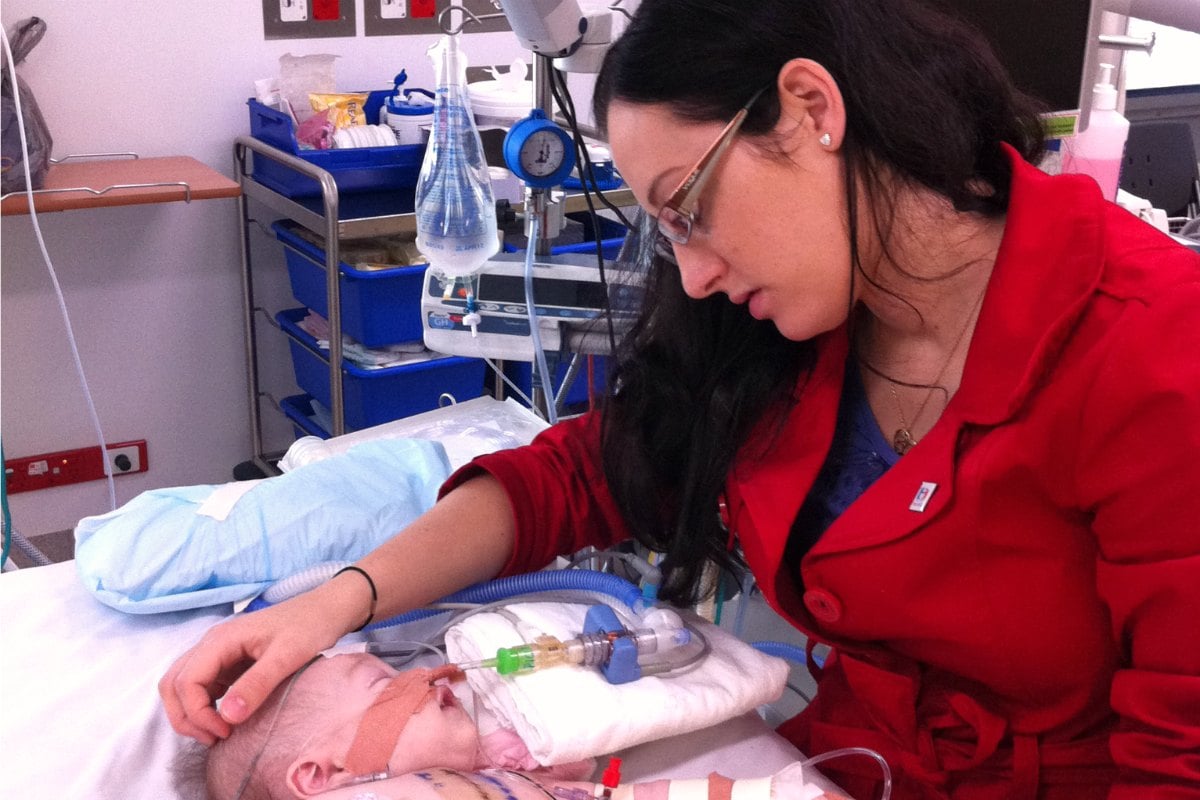 Our perfect baby boy Damon was welcomed into the world on Friday 4th March 2011, 10 days late. Apart from being big and uncomfortable, it was a complication free first pregnancy. At 9lb 6oz, we were all very surprised with his size (especially me!), but thought it was a great start to life, being so big and strong and he looked so perfect and healthy.
At his first GP appointment, Damon was weighed, measured and checked all over with words such as 'good' and 'perfect' said by the GP, until it came to listening to his heart. The GP had a concerned look on his face when he was trying to listen more closely and I knew something was wrong.
Then he said, "Damon has a heart murmur". I started going into panic mode. There's not allowed to be anything wrong with my baby's heart! Look at him! He looks fine. He is perfect!
We were referred to a paediatrician at the Gold Coast Hospital and it was assumed after a general look over to be a small hole known as a patent ductus arteriosus (PDA). This is an extra blood vessel found in babies before birth and just after birth. In most babies who have an otherwise normal heart, the PDA will shrink and close on its own in the first few days of life. However, we needed to see a cardiologist, just to be sure. The next available appointment with the cardiologist was five months away, so the paediatrician told us to come back at the end of that week for an echocardiogram.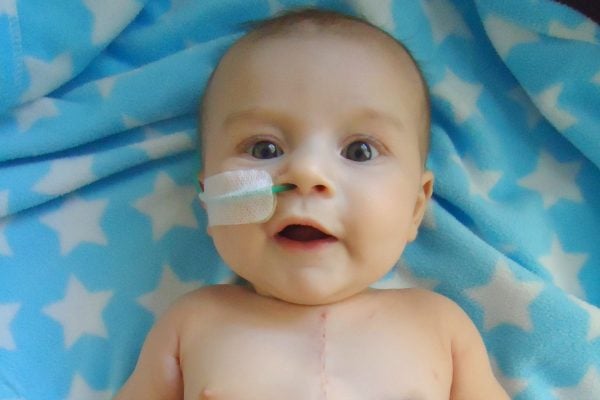 At four weeks old, Damon had an echocardiogram at Gold Coast Hospital. Our paediatrician called in another clinician, and a phone call was made to a paediatric cardiologist at the Mater Children's Hospital in Brisbane. After an oxygen saturation (SATS) reading of 70-75 per cent instead of 95-100 per cent we were told to drive Damon straight to the Children's Cardiology Outpatients Clinic at the Mater Hospital. My husband and I kept saying to each other that it had to be a mistake.
At the Clinic, one cardiologist did an echocardiogram and Damon had his first electrocardiogram (ECG). At this point, we knew something was seriously wrong and we just wanted to know exactly what. After what seemed like forever we were told that Damon had Tetralogy of Fallot (ToF) and a rare abnormal coronary artery anatomy and that he would need open heart surgery at six months old.