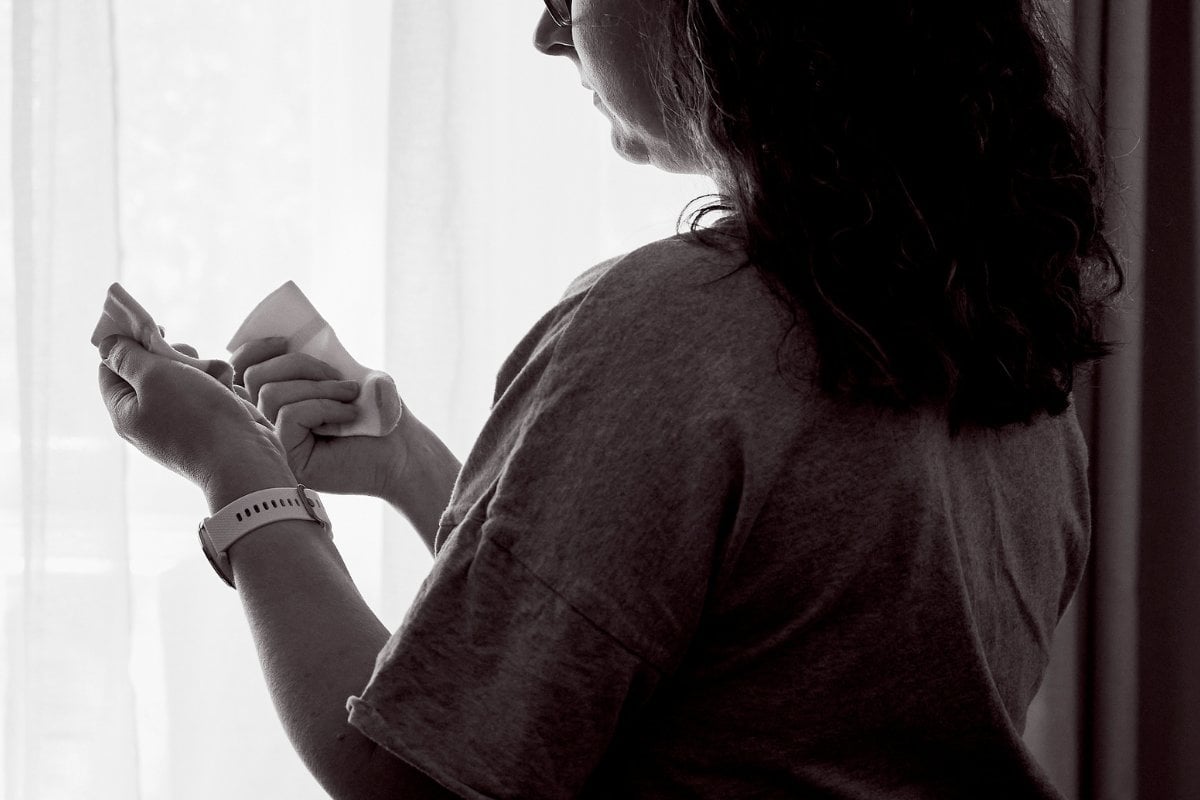 Melissa's birth didn't go to plan. Following her experience of a traumatic birth, the impacts were long-lasting. Melissa shares her experience of birth as part of raising awareness of birth trauma as part of #thetruth campaign to support others.
"The truth is the birth didn't go to plan. It was supposed to be a special time. When they handed me my baby, I felt numb and detached."
For Melbourne mum, Melissa, pregnancy was a dream. "It was the easiest pregnancy ever," she says, "I loved being pregnant." And, after developing a bond with her midwife and going through all her options, Melissa felt prepared for birth.
But nothing went according to plan.
Watch: COPE's The Truth campaign unveils the profound and potentially long lasting emotional impacts following a traumatic birth. Post continues after video.
"My midwife was on-call five days a week and told me not to go into labour on these two days because they were her days off," Melissa explains. "Of course, I went into labour on those days."
Melissa's labour began with back cramps when she woke up at around 7am. "I didn't really expect that," she says, adding that it took her a few hours to realise the cramps were following a pattern. But the pain soon escalated to the point that she couldn't get up off the floor. "I couldn't get off my hands and knees."
When she phoned the on call midwife, Melissa was dismissed by the midwife. "She said, 'You're not in labour sweetheart. Call me back in a few hours.'" But by 8pm that night, Melissa couldn't move. "My husband called her back and said, 'We're coming to hospital.' She said, 'You can come in but we're probably not going to do anything.'"
After waiting for 30 minutes on her hands and knees before even being seen by staff, Melissa was told she was only about 2.5cm dilated. "[The midwife] said, 'Go home and come back in a couple of hours.' It was then and there that I thought maybe I'm not built for this. I can't do this. They said, 'What do you want us to do for you?' My husband said, 'We're here because she can't manage the pain anymore." A different midwife then discovered the baby was posterior and agreed to admit me and give me some panadol.