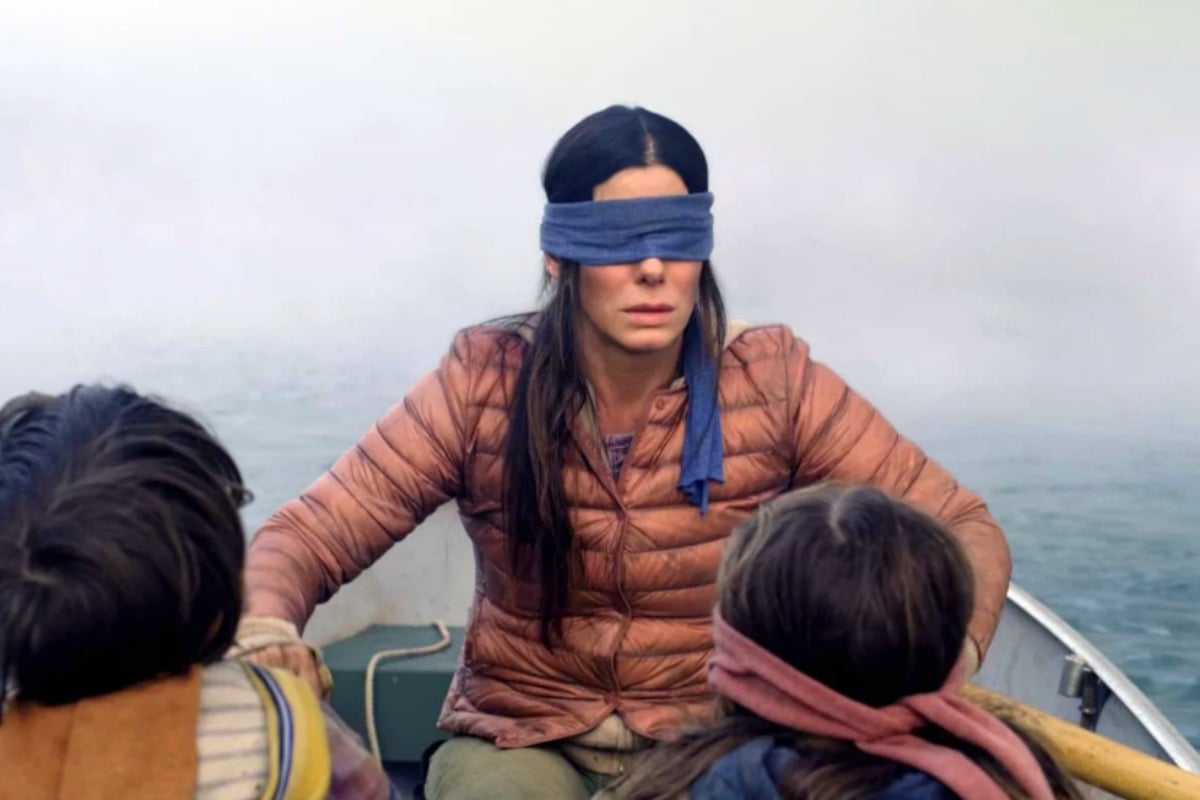 In perhaps the most 2019 millennial turn of phrase we've ever heard: a new dating term has been coined using the title of a Netflix film.
Bird-boxing.
And it… actually makes a lot of sense.
Because when you think about it, the hugely popular and equally terrifying Sandra Bullock film is actually a lot like dating someone new.
We unpack Bird Box on our Recap podcast here… Post continues after audio.

I mean, fumbling around a post-apocalyptic world entirely blindfolded, aware there's a huge and hideous monster in your midst but choosing simply not to see it?
Yeah, sounds about right.
The "hideous monster" hidden from view in this situation, however, is your new partner's awful personality.
…Oh.
The term, created by the dating experts at Tinder, refers to when someone is blind to how rubbish the person they're dating is.
And boy have we been there.
Dating translated. Post continues after video.