Channel 10 has finally confirmed what everyone already knew – Bachelor in Paradise is going Down Under in 2018.
Rumours of which ex-contestants will sign up are swirling and fans are already cancelling their 2018 holidays to ensure they'll be near a TV and sofa for the show's eventual premiere. Cupid's assistant/gatekeeper of love Osher Gunsberg has confirmed he'll be hosting.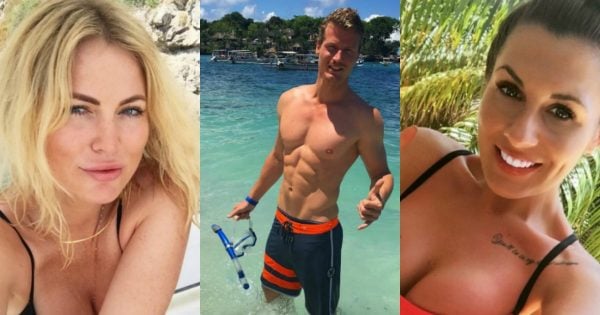 But for all the excitement, there's one question on everyone's lips. What exactly IS Bachelor In Paradise?
Listen: Everything you need to know about Bachelor in Paradise and who we think the contestants will be. 
A spin off of the USA's Bachelor spin off show (try saying that three times fast), the premise of Bachelor In Paradise is simple - put a whole group of rejected Bachelor/Bachelorette contestants on a tropical island and watch the drama sparks of love fly.
There are bikinis, rose ceremonies, romantic sunsets, people eager for the spotlight chance to meet their soulmates - the perfect fodder for TV gold.
According to Wikipedia, the show starts off with an initial group of an uneven number of men and women. The men give a roses to the gals they want to get to know better in paradise and the two women who don't receive roses are immediately kicked off the island.
Their plane crashes on another island and the remaining passengers have to learn to survive.... oh, hang on. No, that's Lost. Or is it Lord of The Flies?