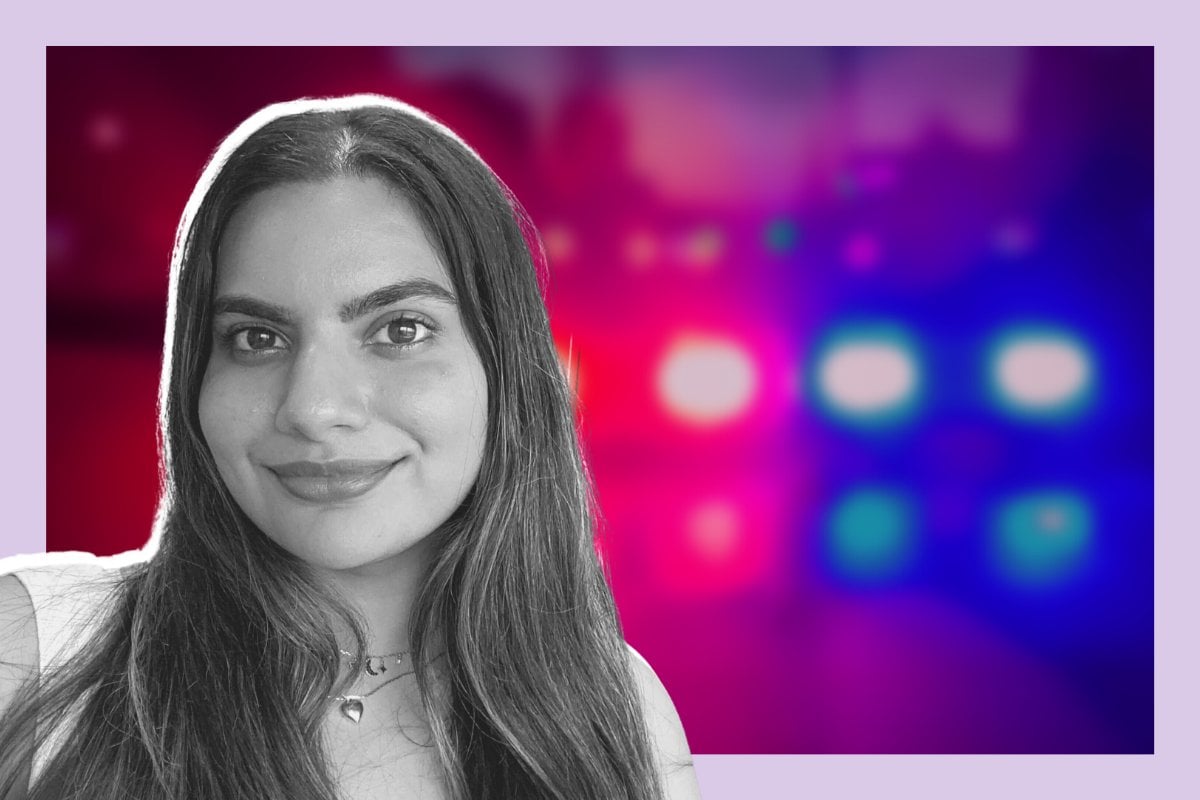 I was 22 years old when I was leaving a party in Sydney's inner west around 1.30am. Why? Well, because many wise people have told me that nothing good ever happens after 2am. 
At the time, I lived in the outer western suburbs so the drive was a good 50 minutes long down the highway. 
As I was driving, I noticed that on the opposite side of the road a car had been pulled over by the police. Random breath testing I presumed. I made a mental note that if there are police patrolling that side of the highway, there well and truly could be police on my side as well. 
Watch: Five lifestyle hacks to help with anxiety. Post continues below video.
Soon enough about 10 minutes away from my exit I see the red and blue lights flashing in my rearview mirror. I had anticipated this, so there's definitely no need to be alarmed, right? Except by then I had already started to sweat. 
I pulled over to the extreme left lane, put my car in park and waited. 
After what felt like the two longest minutes of my life, two policemen finally got out of their car and approached me. Policemen. 'Oh great,' I thought. 
One of them asked me for my licence while the other asked: "Why are you alone?"
I went stiff. 
How do I answer this? Was it wrong to be out alone? Did I miss some new driving curfew rule? I felt like no matter what I said, it would be the wrong answer. 
I pretty much regurgitated an essay back to him. I shared every single thing I did that night from start to finish. How much I drank, how many people were there, where it was, what time it started, where I was going. 
All I knew was that as a woman of colour, I was in a situation where if I gave them even the slightest indication that I was in the wrong (which I wasn't) then it could go VERY bad for me. 
The other policeman came back with my licence, and then more questions came. 
"What are you doing out so late?" 
"Why aren't you with anyone?"