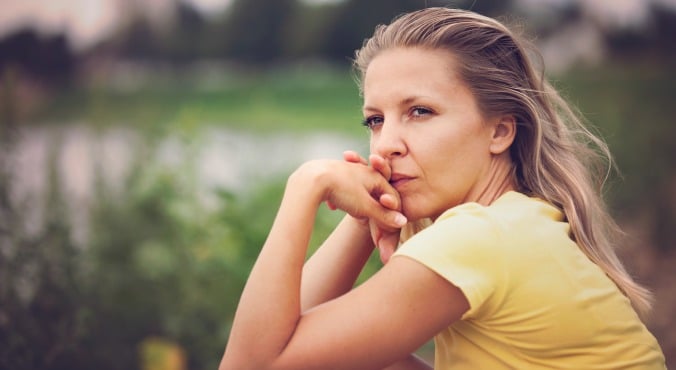 Image via iStock
By Anthony Jorm, University of Melbourne
Australians have come a long way in understanding depression. Most recognise the symptoms and believe in the value of professional help.
But anxiety disorders have been left behind. National surveys of "mental health literacy" show Australians are far less likely to recognise symptoms of anxiety.
Around 15% of Australians suffer an anxiety disorder in any given year. This includes generalised anxiety disorder, post-traumatic stress disorder (PTSD), social phobia, panic disorder and obsessive-compulsive disorder.
When given a description of a person who is depressed, around three-quarters of survey respondents recognise the person is "depressed". With PTSD, only a third get the label correct. For social phobia, it's less than one in ten.
Australians are also less likely to see a person with an anxiety disorder as warranting professional help.
Watch: Mamamia co-founder Mia Freedman opens up about her life with generalised anxiety disorder. (Post continues after video.)
Everyday worry.
One reason for lack of understanding is that anxiety is something everyone experiences. And it's not always a bad thing. Anxiety is necessary for our survival, because it protects us from danger. It can also motivate us to improve our performance in situations such as exams, sporting competitions and public speaking.