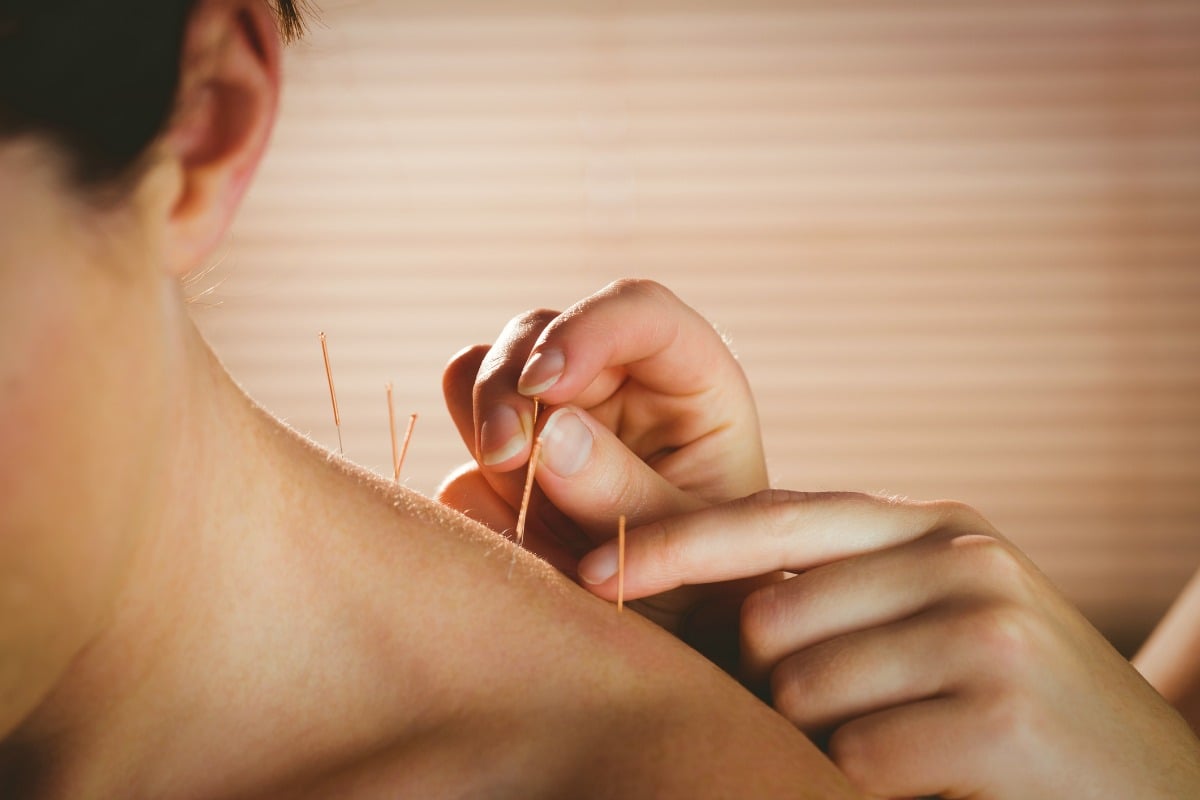 Kim Kardashian, Jennifer Aniston, Gwyneth Paltrow and Madonna are just some of the celebrities who've shared the virtues of acupuncture for a range of conditions from better skin to fertility issues.
Although it might have once been regarded as a niche treatment, it's now everywhere.
In Australia, most major health funds offer rebates for the treatment and its ability to help remedy conditions like chronic pain, infertility and hormonal issues, and mental health conditions have been widely studied in large clinical trials.
But what exactly is the deal with acupuncture points, what conditions is it effective for, and what are the benefits of the treatment? To answer these questions we spoke to three practitioners and academics who told us how the millennia-old practice still holds its own today.
This is what they had to say.
What is acupuncture?
Speaking to Mamamia, Discipline Leader for the School of Life Sciences at the University of Technology Sydney, Christopher Zaslawski describes the process of acupuncture as the insertion of very fine, sterile needles into select pressure points in the body which helps to promote the flow of energy, or Qi. This can clear energy blockages and aid in a range of issues from chronic pain management, inflammation and hormonal imbalances.
"From a scientific perspective, acupuncture works because the needles produce a sensory stimulation to the nerves in the skin," he says.
"We know there is also a peripheral nervous stimulation [which helps treat pain] like the nerves in your limbs or your head, or trunk [body], but there's also changes in your brain in the central nervous system."
Comparing Western biomedical medicine to the Eastern practice, registered practitioner of over 11 years, Ana Chait of The Acupuncturist says the difference between the two schools of thought is in how they analyse the body.
"The different terminology we use in Chinese medicine is just a simple way to describe the internal environment or imbalances at a macro scale rather than at a cellular level (which blood tests [and biomedical testing] do best)," she told Mamamia.
"So often these terms can help explain why a person physically may not be at their best, while their scans and blood test results are telling them they're okay."