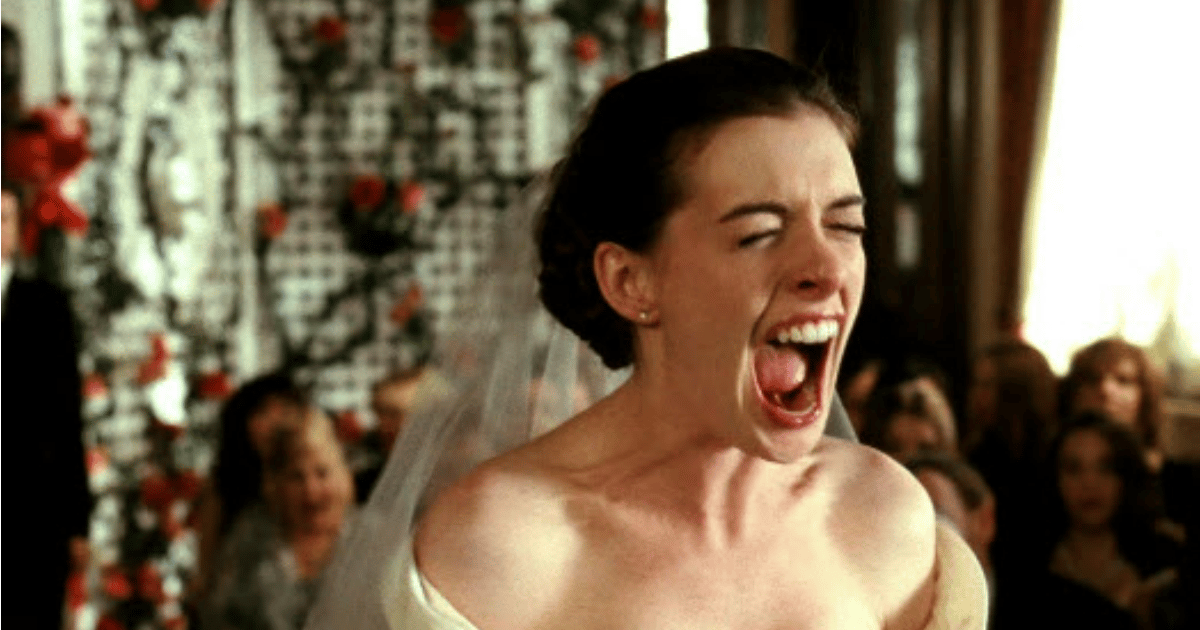 The wedding had a personalised website.
It had letter-pressed invitations, too, in case you were more of a pen-and-paper person. The bride arrived in a horse and cart, to walk down a rose petal-scattered aisle set against a picturesque lake backdrop.  The ceremony? Can't really remember that part except for when they released doves. By then it was over to the champagne fountain and oyster bar splayed beneath a ceiling-hung floral masterpiece.
If, at any stage, you were bored of eating, drinking and socialising there was always some croquet to be played, a guest photo booth to pose in, a photo board to admire as you #hashtagged the day. There was a three-tiered cheesecake, a normal cake, AND a gluten-free cake, plus a lolly buffet to enjoy as we watched a choreographed dance routine, set to a live band. All captured, of course, by four videographers. The bridal party exited in a flame of sparklers, into an awaiting stretch hummer. I guess at the end of the night a horse and cart isn't fast enough.
It was an amazing party.
Big weddings don't always lead to happy marriages. Listen to Mia Freedman tell Monique Bowley and Kate De Brito about her first year of marriage on Mamamia Out Loud (post continues after audio):
But then we watched as the bride, fresh back from her honeymoon, slumped into a dark place. Because it was all over. Two years of planning the "perfect" day and all that was left was a $40K hole in her savings and 600+ digital images that no one would look at more than once. The best part was over. And the actual marriage, it seemed, paled in comparison.
Then, we stood, mouths agape, as the bride announced that she wanted to re-do the entire wedding, the very next year. Differently, this time. Better.
Because she couldn't let go. She couldn't face life without a project in which she was the centre.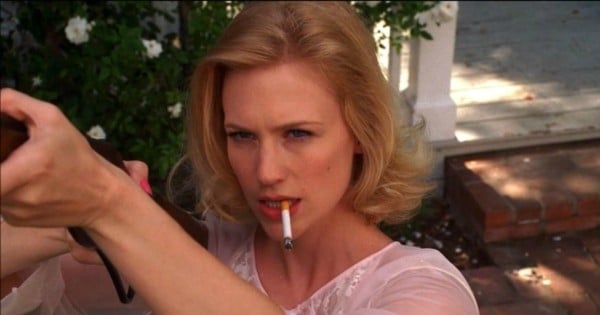 She went a bit Betty Draper With A Gun. (image via Lionsgate/ AMC)