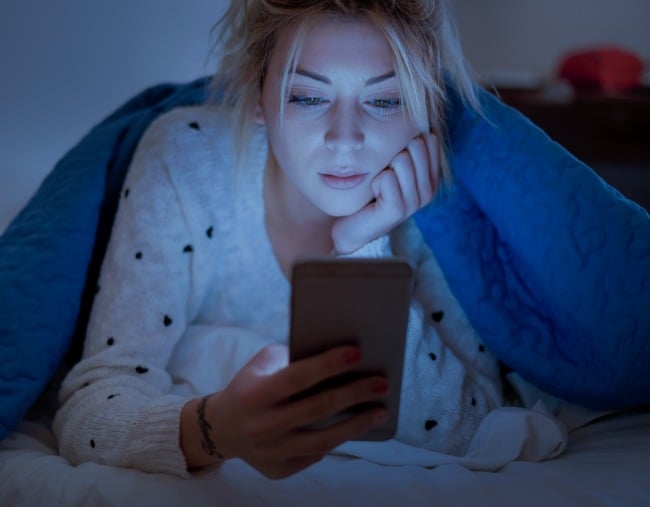 Attention, single women: there is a variety of f*ck boy out there we all need to be aware of.
And while we're not in the business of peppering your love lives with extra obstacles or turning you wholly against the male race, it's always good to be informed.
Let us begin with a brief description of the f*ck boy, who you'll no doubt recognise if you're in the midst of navigating the terrifying yet necessary world of 2018 app dating.
The f*ck boy is a commitment-phobe, a night-owl, his aim is to ghost. His Facebook and Instagram profiles are full of topless photos; many at EDM festivals, some on Contiki tours.
He hangs out with "the lads", he fires off text messages like "you up?" and "wyd?" at 3am in the morning. Come to think of it, you've probably never seen him during the day. (Is he a bat?)
When you swiped right on Tinder, you were drawn to his "fun" side, even if he did overuse emojis a little.
He probably had a bio that alluded to "looking for some fun", and to be honest, you could have seen the ghosting coming, but thought you'd give it a crack anyway.
We know the f*ck boy, we know him all too well, and hey, sometimes he isn't so dangerous – at least you know what you're getting.
We talked about the softboy on this week's episode of Mamamia Out Loud, the podcast with what women are talking about. Check it out right here. 
But maybe you've come to a point in your life where you've moved on from the f*ck boy, and have decided you're looking for something more tangible.
Well in terrifying news, it might be becoming harder to make this transition, because the f*ck boy has evolved.
Nay – he's developed a disguise to reel us in, then ultimately vanish to whichever far away tropical island f*ck boys disappear to once they're…finished (seriously, where do they go?).
Enter the soft boy. The snake of the modern dating world. He's manipulative, he's calculated, but guys – as he'll tell you when it eventually comes to an end; it's because he's complicated.
The soft boy is the new and improved version of the f*ckboy – drawing in women who are done with the bad boy vibes of his predecessor, to which many of us have become attuned.