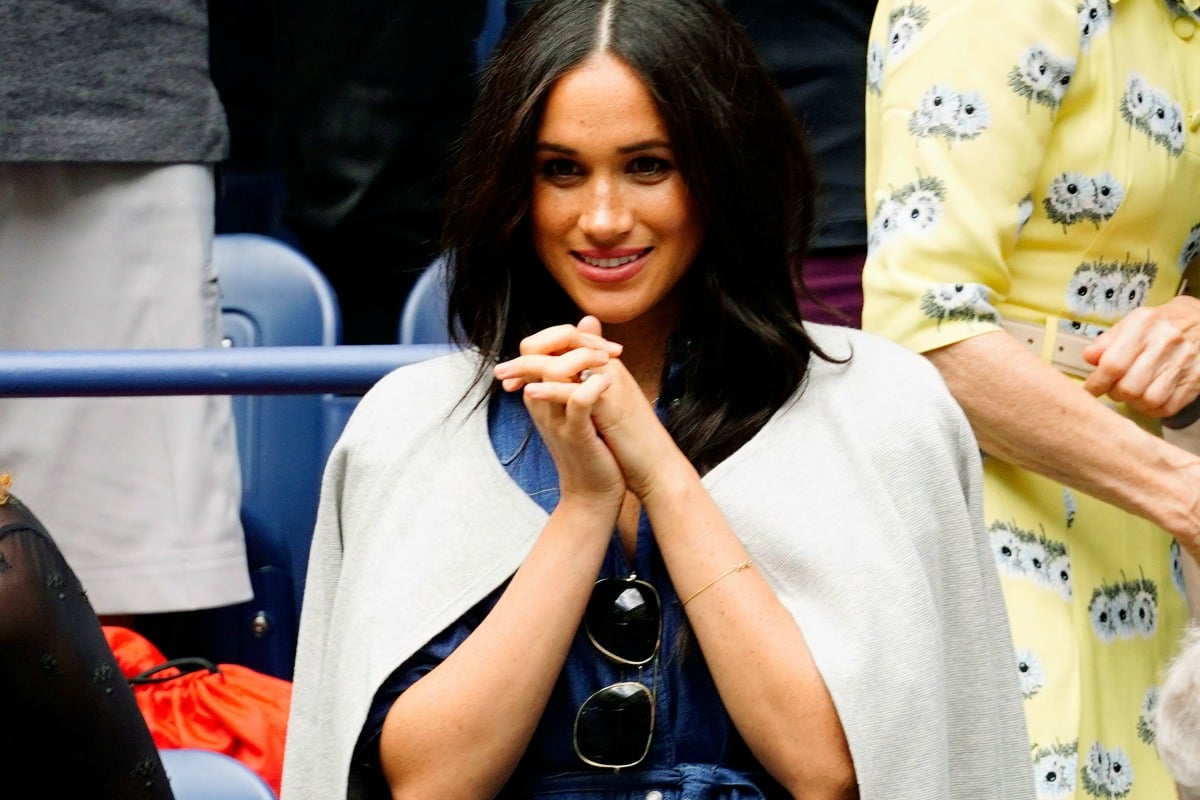 Warning: You may clutch your pearls a number of times whilst reading this story.
Meghan Markle has some explaining to do, because the world has put up with her right royal ruckus for far too long.
But before you go thinking what we know you're thinking about the increasingly hysterical backlash around the Duchess of Sussex, let's get something straight. This isn't even about her being Hollywood famous any more. And it definitely isn't about her being… not white.
Even though British 'social commentator' Katie Hopkins told 60 Minutes Australia last night, "We've got so much better of our own" than Markle.
Watch: The promo for Katie Hopkins' 60 Minutes interview on Meghan Markle. Post continues after video
And even though media identity Piers Morgan told his audience that the 38-year-old should "Go back to America".
Nope, that's definitely not what it's about.
To say the growing controversy over Markle has anything to do with her being born in a different country, or the fact she is biracial? Well, that's just 'playing the race card'.
Because, the whole sorry situation is entirely Meghan's fault caused by her behaviour, and no-one can be blamed for simply reacting to her crimes.
Just take a look at the disastrous series of events which Meghan single-handedly set in motion in the past month.
Going on a family holiday.
Last month, Markle forced her family to have the world's first-ever family holiday.
And now, bloody everyone wants to go on a European vacation.
On top of that, Meghan forced Prince Harry and their son, Archie, aboard FOUR private jet flights as they holidayed around Europe.