About a month ago, I decided to make a very unpopular decision: I went off birth control after being on it without a break for six years.
I had never had any issues with it. No pregnancy scares or weight gain or mood swings, like many of my friends seemed to have experienced. But I just wanted to see what my body was like, naturally, because it had been such a long time.
I went on it for all the normal reasons: to improve my skin, calm my PMS and stop little babies from forming inside of me. This little pill I took every day seemed to solve so many of my issues. And it worked great. My skin improved, my boobs got bigger, and still no mini-me.
But there was one thing that I have only realised since I stopped taking it.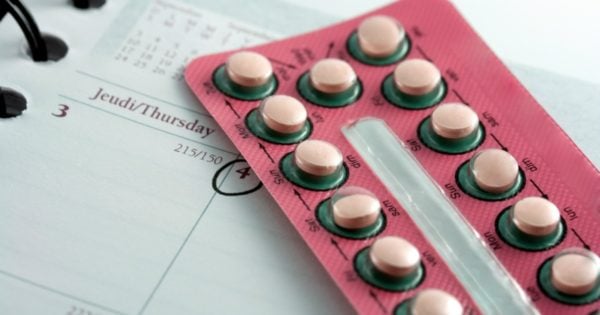 Being on the pill didn't make me depressed or anxious. It just made me sort of… flat. Not overly happy, not overly sad.
One of the reasons it took me so long to stop taking the pill was that I was worried my mood would spiral out of control. But it didn't, at all. In fact, since I've stopped taking it, I feel much, much happier. And a lot less hungry, I might add.
Because I never thought I had experienced the negative side effects people talk about when they go on the pill this was just a really pleasant surprise. I wasn't looking for better moods, I just found them by accident.
Like a lot of women, I still get stressed out and anxious, but it's decreased considerably. And while the pill has never been officially linked to mood disorders, estrogen and anxiety are linked, so it makes sense that this happened.