In an interview with the New York Times on Thursday, Jennifer Lawrence was asked: 'If you could find out anything top secret, what would you want to know?'
What a question.
Surely, the first thing to come to mind for many of us would be whether Donald Trump really conspired with the Russians in order to rig the 2016 Presidential election, or whether the government are really suppressing evidence of extraterrestrial life.
But, no.
That's not what Jennifer Lawrence is curious about.
"I mean, honestly…" she began, "I'd like to know what's going on between Karlie Kloss and Taylor Swift."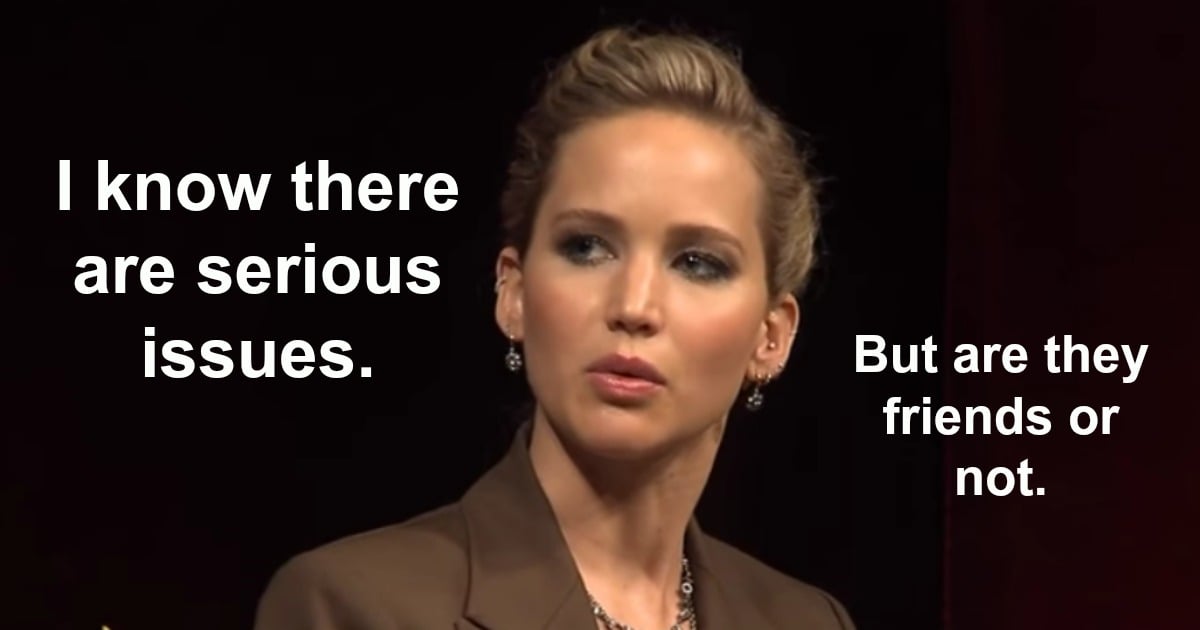 OMG, same. 
"Is anybody else just, like, curious?" she asked. "It's keeping me up at night. What happened?"
Karlie Kloss and Taylor Swift seem to swing between being best friends to...  passive aggressive acquaintances very regularly. And it's a phenomenon that's endlessly fascinating.
So in the interests of answering Jennifer Lawrence's most burning question, this is what people on the internet say we know about one of the world's most high profile friendships.