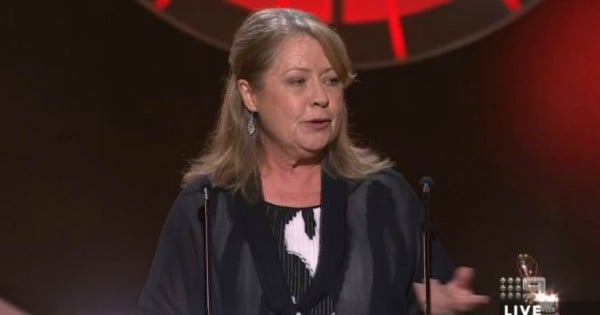 1. That awkward moment when Lee Lin Chin is so done with Shane Jacobson and says 'the jokes need to stop'. Her whole social media persona is constructed and written by comedians. It's not her. She is quite serious.
2. Noni Hazlehurst is an absolute champion. Not only has the veteran actress worked with every Australian actor ever, she is the second female to be inducted into the Logies Hall of Fame.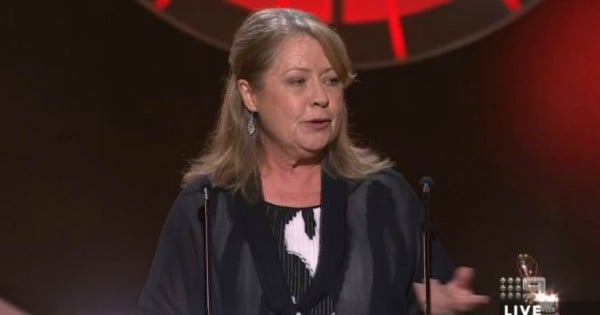 3. Rebecca Judd doing a live weather cross to Nine News from the red carpet dressed in extraordinary ball gown while pregnant with twins. She works hard for the money.
4. If there's one thing we take away from tonight, only comedians should present awards. Peter Helliar and Kitty Flanagan were hilarious, as were Dave Hughes and Julia Morris. The rest? Sub-par.