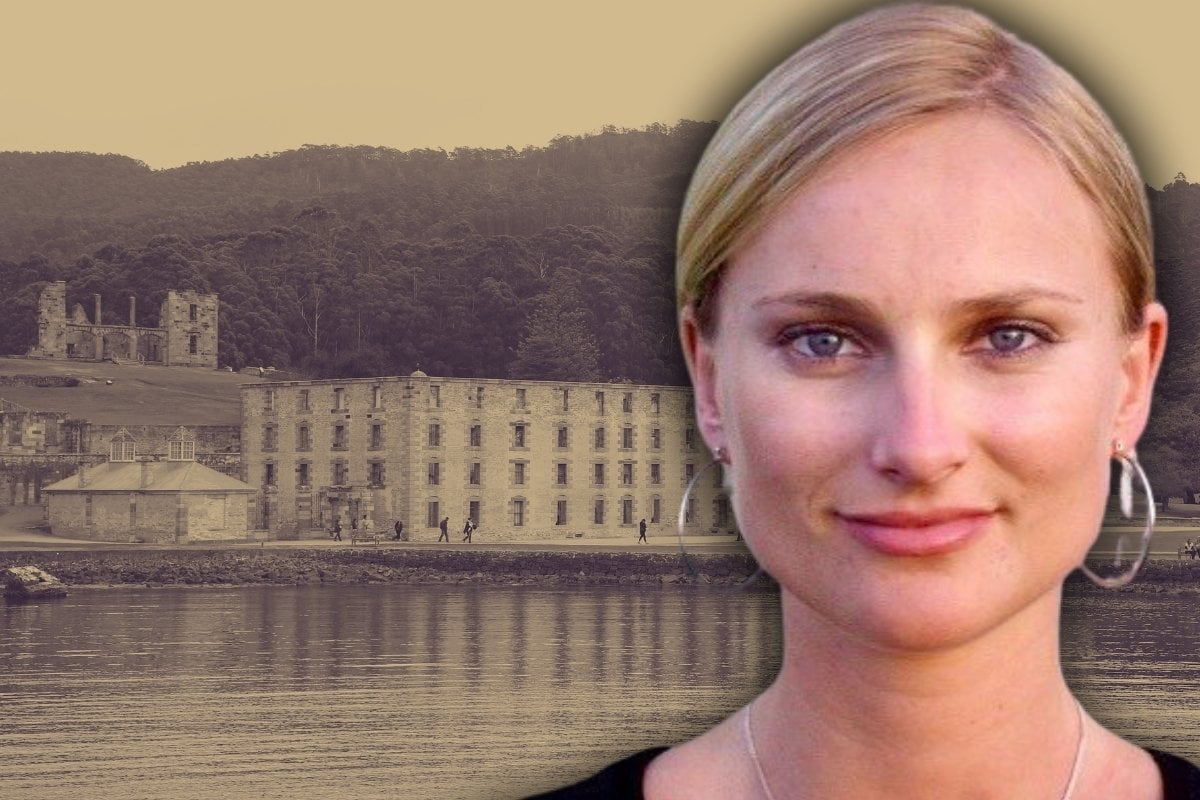 It was around lunchtime on April 28, 1996, when Anita Bingham heard the first bang. 
The 17-year-old had only been working at Tasmania's Port Arthur Historic Site for about a month. She was a waiter at the Frances Langford Tearooms, one of two cafes at the former convict settlement.
A moment later, there was another bang. And another.
Bingham figured it must have been a historical reenactment; actors staging a clash between convicts and guards for the benefit of the hundreds of tourists present that day.
She wandered outside towards the sounds. But as the bangs continued, she felt a rising unease. 
"I could see people ducking behind walls of the buildings on the site. But it was quite a distance from me," Bingham told Mamamia's True Crime Conversations podcast. "I couldn't quite see exactly what was going on."
Listen: Listen to Anita's story on True Crime Conversations below or subscribe via your favourite podcast app.
What Anita Bingham witnessed unfolding that day was no show. It was one of the deadliest crimes in modern Australia's history. 
"It didn't feel real."
By the time Martin Bryant, 25, opened fire at Port Arthur's Broad Arrow Cafe that afternoon, he'd already claimed his first two victims: David and Noelene Martin.
The couple owned a guesthouse called Seascape on the Tasman Peninsula. Bryant's father, Maurice, had been eager to purchase the property several years prior, but the Martins beat him to it.
Maurice Bryant, who struggled with mental illness, died by suicide in 1993, and while Bryant has never revealed a motive for his crimes, it's been speculated that the first part of his killing spree was an act of revenge in his father's name.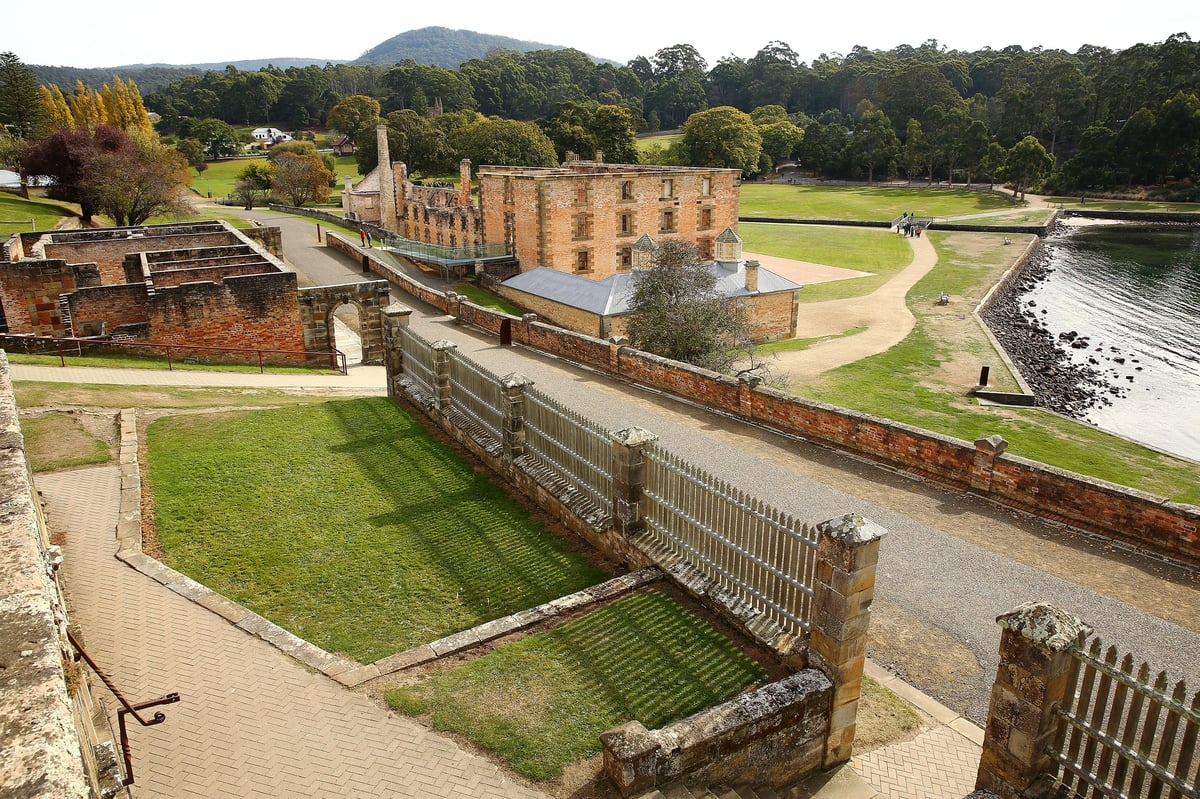 The Port Arthur Historic Site. Image: Getty.