This week, Judah Kelly from Team Delta won the sixth season of The Voice Australia. 
The 20-year-old Queenslander nicknamed 'King Judah' was a favourite from the beginning, and performed in the finale last night alongside Noah Cyrus, the younger sister of Miley Cyrus, Katy Perry and Niall Horan from One Direction.
Kelly won a recording contract with Universal Music, $100,000 in prize money, and will be releasing his first single titled Count on Me. 
LISTEN: The Binge goes behind the scenes of The Voice Australia. Post continues below.
But what does it actually mean to win a talent show in 2017?
Wealth? Fame? A guaranteed number one hit? Eligibility for Eurovision? Tens of thousands of Instagram followers?
If you watched this season of The Voice you'd have lost count of the amount of times the judges proclaimed, "You're going to be a star," "Australia better watch out," or "This won't be the last we see of you…" but the likelihood of any of those things being true is, statistically speaking, a little low.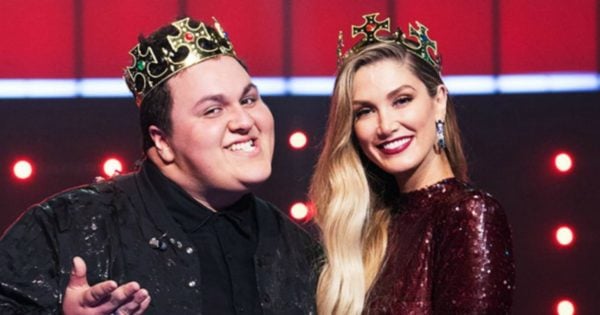 It's not because the contestants aren't profoundly talented. They are. But the market is saturated and the hundreds upon hundreds of talent show hopefuls cannot all achieve a chart topping hit, let alone a career in the music industry.
Given the past is the best predictor of the future, let's examine what winning a talent show actually looks like.
Karise Eden was the winner of the first season of The Voice and saw record-breaking success.