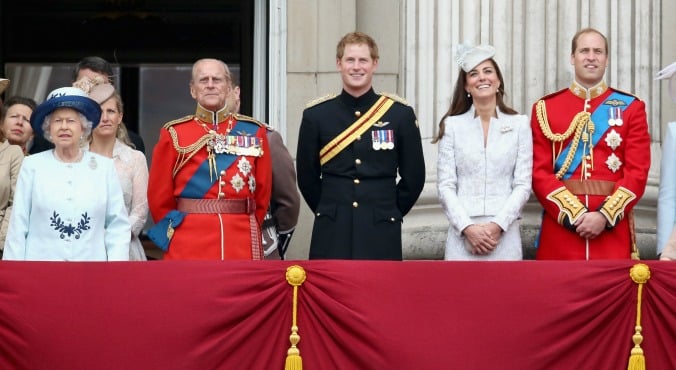 Image: Getty.
Even if you're the staunchest republican in the country, you can't help but be a little bit curious about the private life of the Royal Family.
What do these fancy people do all day? Do they ever get bored? What are their dinner table conversations like? And, more importantly — what do they actually eat?
RELATED: Pippa Middleton is apparently the new royal health expert.
Well, we finally have an answer to one of those questions. English chef Carolyn Robb has just written The Royal Touch, a book about her experience as Kensington Palace's full-time cook.
Between 1989 and 2000, Robb fed Prince Charles, the late Princess Diana, and their two sons, Princes William and Harry wherever they happened to live and travel at the time.
In an interview with Racked, Robb has served up a few tasty morsels of behind-the-scenes intel. Here are some of the most intriguing tidbits...
Garlic is banned
Royals do not have time for garlic-laced breath, it seems. Imagine a life without garlic bread, garlic prawns... would that even be worth living?
"The only thing that was forbidden was garlic. And the reason for that was that they obviously did a lot of public engagements and were in close proximity to people and never wanted to have garlic," Robb says. Perhaps we should send the Royal Family a link to our article about the best foods to combat garlic breath? (Post continues after gallery.)
Meet the newest Royal, Princess Charlotte
They're not super 'fancy'
Were you expecting the Royal menu to be exclusively caviar and gold leaf-based? Somewhat surprisingly, their diet was fairly un-extravagant and not particularly costly, with a lot of fruit and veg produce coming from Charles and Diana's Highgrove garden.
"When they were home, they preferred really simple, fresh, homemade meals... Lamb would come from the estate, milk would come from the cows on the estates. The pheasants and game were shot so that was no cost and the wild mushrooms, we'd pick and use them throughout the year," Robb explains.
RELATED: Forget everything you know about cooking rice. There's a healthier way to do it.
"It was quite economical, the way the kitchen was run. We would do more extravagant things if we were entertaining."