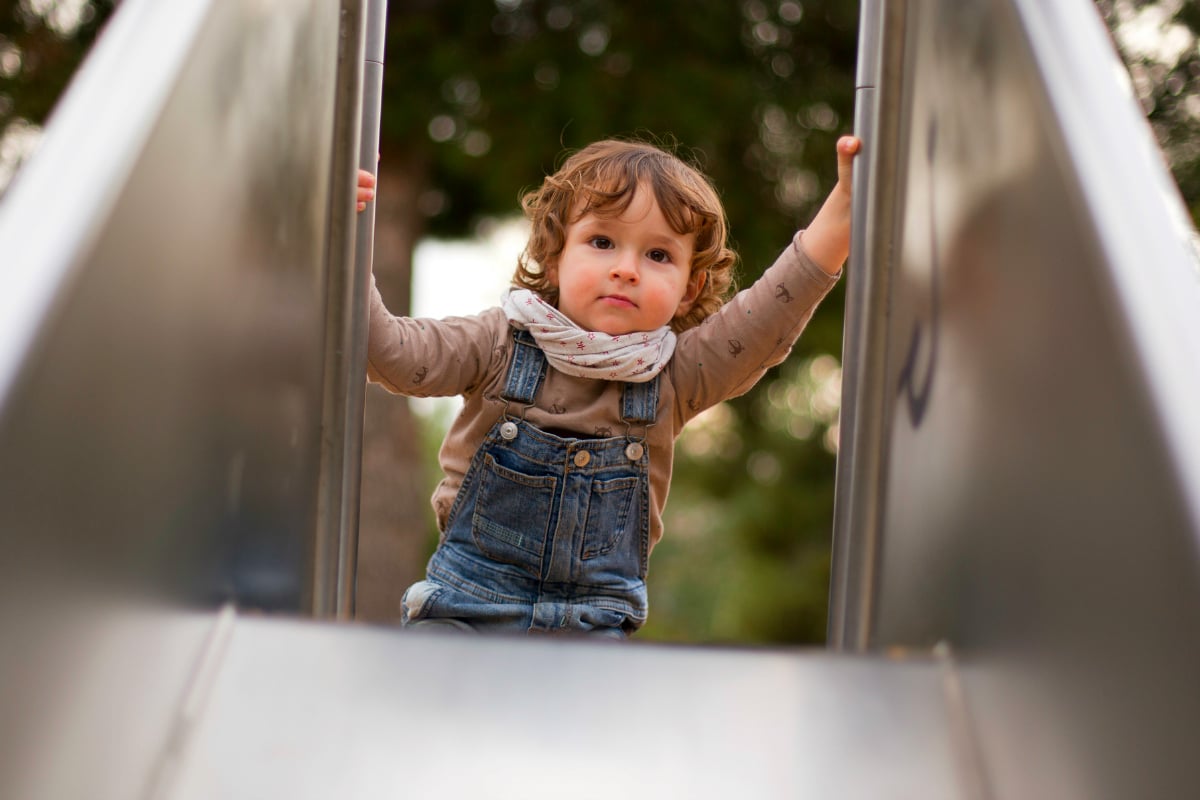 Watching parents watching their children can be fascinating, particularly when there's a tension between stepping in and intervening or stepping back and letting the child overcome a challenge by themselves.
An incident unfolded within earshot just recently while I was at the park with my kids. It was stereotypical in so many ways, but it teaches us something important about us, and about our kids.
Mum: Is he going to be alright? Don't you think you should help him?
Dad: Just watch. He's OK.
Mum: I really think you should go over to him. He's going to fall.
Dad: He's OK. I'm watching.
Mum: Seriously, we need to get him. (Mum gets off the bench and starts moving in her toddler son's direction.)
Dad: He's got this… Hey! He did it! How awesome. Did you see that? What a legend!
The toddler, a little boy about 15 months old, had just made his way across a wooden beam, chained to other beams and supports, so it gently swayed.
It presented no obstacle to the three and four year olds who raced across it without slowing.
But for a toddler, crossing the beam was a major task. The little guy made several missteps as he clambered across, holding the chains for balance. At one point some older kids nearly sent him flying, but he held on as they rushed past. Undeterred, he persisted until he reached the stable wooden platform at the end of the beam.
I'm not sure who was more proud once he crossed the beam: the parents or the toddler "acrobat". To me, they were both successful. The toddler persisted and did something hard. The parents stayed close but let him develop his resilience by not getting involved – even if it was extra hard for mum.