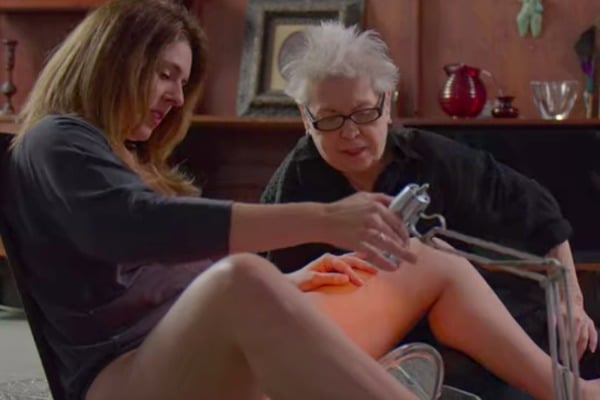 Never has a sentence been truer than this: "women need to learn how to run the f***."
Last night I watched a woman bring herself to climax with the help of a 90-year-old sex educator, in the most realistic and up-close depiction of female pleasure I've ever seen on screen.
There was no squealing, no synchronised orgasms, no hiding of lady parts, and no jackhammering.
Halle-freaking-lujah. Welcome to 2020 everyone.
WATCH: Here's the trailer for The Goop Lab on Netflix. Post continues after video.
Even Gwyneth Paltrow was blushing as sex coach Betty Dodson told her she should be running her "f***s" before scolding her for referring to her "vagina" instead of her "vulva."
"The vagina is the birth canal only, we want to be talking about the vulva which is the clitoris and the inner lips and all that good s*** around it," she explained.
Seriously, where has Betty been all of our lives?
She talks about sexuality, vulvas and orgasms like every single one of us should; openly and unequivocally.