For many of us, breakfast tends to be a fairly last-minute affair. It's a hastily-prepared bowl of cereal in front of the morning news, yoghurt eaten while ironing uniforms, peanut butter toast wrapped in paper towel on the way out the door.
You've probably wondered how people who are experts in eating a balanced diet start their days. Well, you're in luck, because we asked a bunch of them to tell us.
Julie Brodrick
"A couple of typical breakfasts I have are natural yoghurt, berries and gluten-free granola either with or without a boiled egg and a piece of grainy gluten-free toast and marmalade," Julie says.
"The weekend is different – we cook up eggs, mushrooms, baby spinach or fruity gluten-free pancakes when we have time."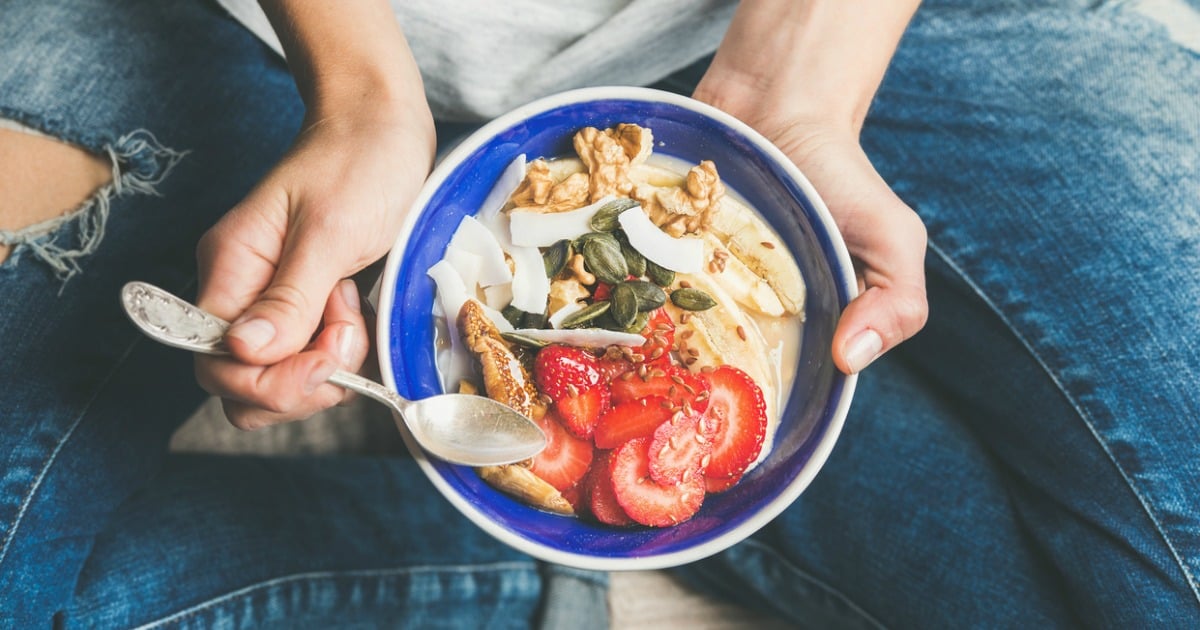 Julie says breakfast is a great opportunity to squeeze some more veggies into your diet, as most of us aren't eating enough of them.
"Starting the day with a couple of eggs with some wilted spinach or rocket is a great way to get an extra serve of veg and a serve of protein in your diet," she says.
Caitlin Rabel
Winter is officially here (cue Game of Thrones theme song), and that means one thing: it's oats season.
Caitlin is a fan, saying, "I find oats keep me full for a while, which helps get me through my morning at work."