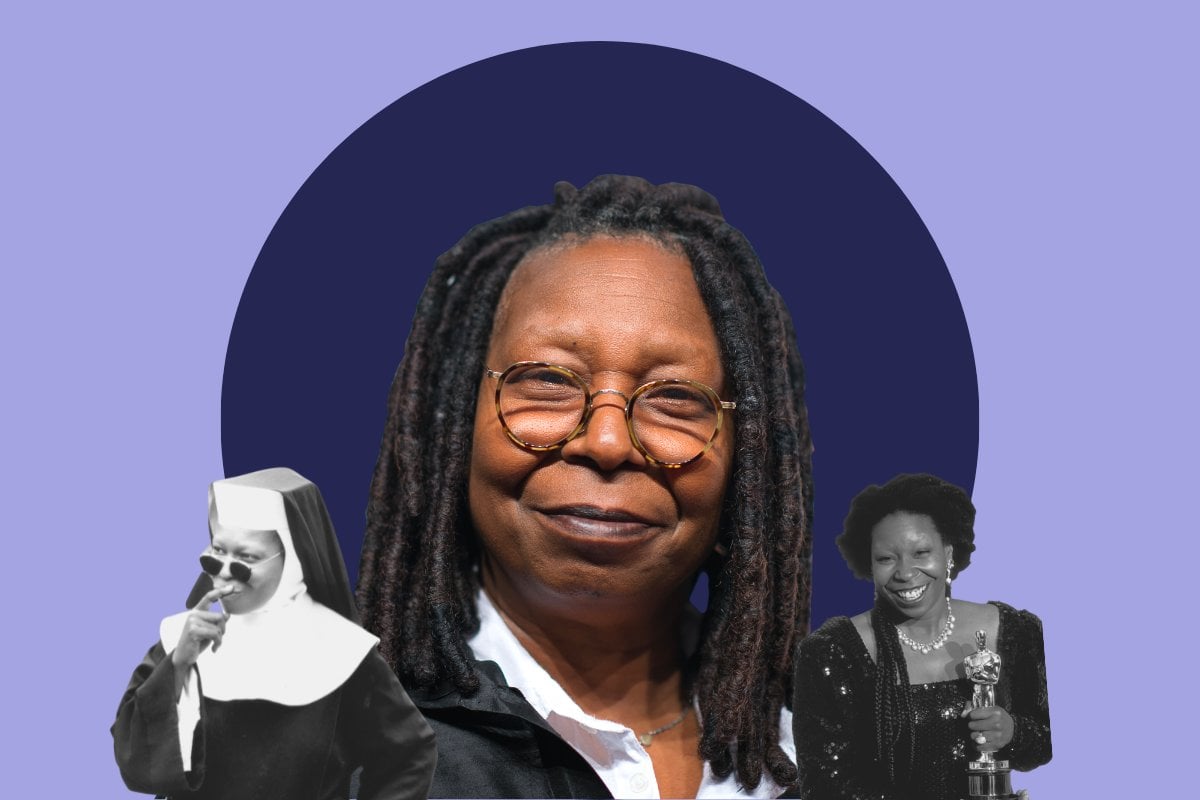 Warning: This post deals with racism, domestic abuse and rape, and could be triggering for some readers.
There have only been 16 people in history to tick off the EGOT.
An EGOT, an acronym for the Emmy, Grammy, Oscar, and Tony Awards, is the designation given to people who have won all four awards, celebrating the very best in television, recording, film and theatre.
It's the grand slam of entertainment, and Whoopi Goldberg earned the title in 2002 after decades of accolades.
Yet in the 20 years since, Whoopi's incredible creative achievements have time and time again been overshadowed by controversy.
The most recent furore erupted on January 31, when Whoopi said on an episode of The View, the talk show she has worked on since 2007, that the Holocaust 'was not about race'.
During a discussion on the show about a Tennessee school's banning of Maus, a Pulitzer Prize-winning graphic novel about Nazi death camps during World War II, she said the Holocaust was not "about race", but "white on white" violence and "man's inhumanity to other man."
Goldberg apologised hours later and again on the following day's episode, but the original remark drew condemnation from several prominent Jewish leaders.
"My words upset so many people, which was never my intention," she said on February 1. "I understand why now and for that I am deeply, deeply grateful because the information I got was really helpful and helped me understand some different things."
She was suspended as co-host of The View for two weeks.
Whoopi Goldberg, the pseudonym.
Goldberg was born Caryn Elaine Johnson in 1955. 
At the beginning of her comedy career, she changed her name to Whoopi Goldberg. 'Whoopi' comes from a whoopee cushion, but the story of her (Jewish) last name is less concrete.
One infamous account is that her "Catholic-Jewish" mother believed the name Johnson was "not Jewish enough" for her daughter to be successful. But Goldberg has claimed she is Jewish, and the name is part of her family.
"My mother did not name me Whoopi, but Goldberg is my name, it's part of my family, part of my heritage. Just like being black," she told The Jewish Chronicle.
"I just know I am Jewish. I practise nothing. I don't go to temple, but I do remember the holidays. Religion is a lot of work, it's exhausting. So I keep it simple, I have a pretty good relationship with God. We talk."