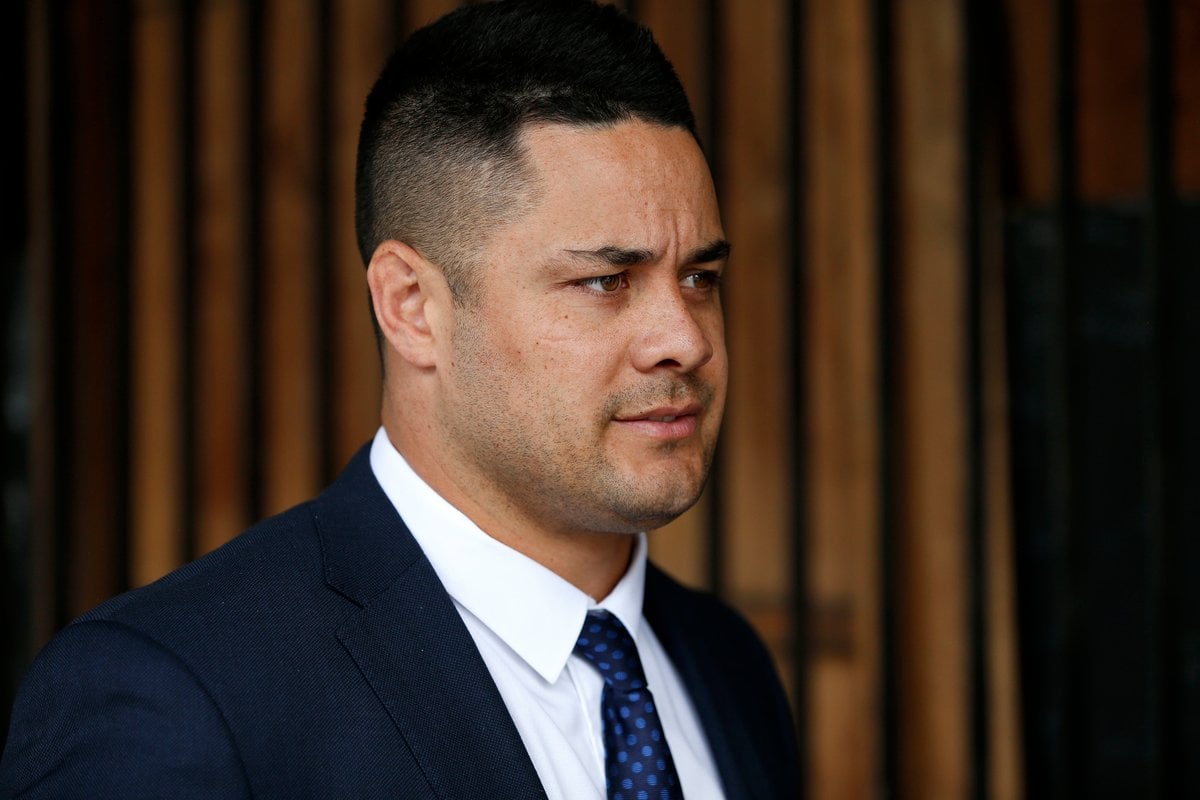 This article mentions acts of alleged sexual assault and may be distressing for some readers. 
The jury in former NRL star Jarryd Hayne's rape trial has been discharged after it was unable to reach a unanimous or a majority verdict. 
After retiring on Thursday afternoon, the jury sent a note to Newcastle District Court judge Peter Whitford on Friday afternoon, saying it was unable to agree on a decision after considering all the evidence.
Judge Whitford said he would give the jury more time to re-examine matters they disagreed on.
The jury, which had asked for the transcript of the entire two-week trial on Thursday afternoon, elected to return on Monday.
They remained unable to reach a verdict.
Watch: Jarryd Hayne accused of two counts of aggravated sexual assault. Post continues after video.
"It is evident that we will not be able to come to a unanimous agreement," the jury foreman said, as reported by the ABC.
"This decision has not been made lightly and no amount of time and deliberation will be able to change this."
After a further 15 minutes to see if a majority verdict of 11 to one could be reached, the jury foreman said they could not reach a majority.
Hayne, 32, pleaded not guilty to two charges of aggravated sexual assault recklessly inflicting actual bodily harm.
The crown case against Hayne is he arrived drunk at the woman's house on the outskirts of Newcastle about 9pm on September 30, 2018 — the night of the 2018 NRL grand final.