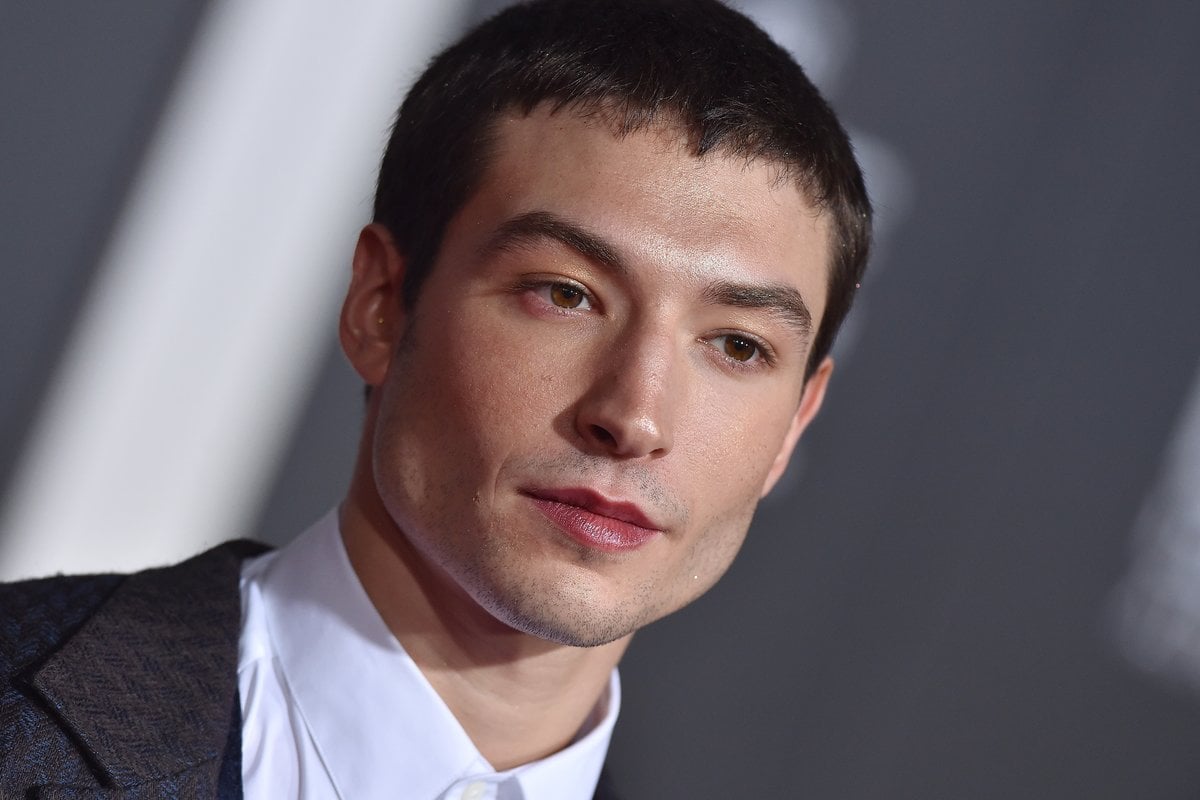 After months of arrests and violent behaviour, a tribal court has issued a protective order against actor Ezra Miller on behalf of a North Dakota teenager.
The parents of 18-year-old activist Tokata Iron Eyes requested an order of protection against Miller after claiming the Justice League actor has been using "violence, intimidation, threat of violence, fear, paranoia, delusions, and drugs" to hold sway over Tokata.
However, the court has not been able to locate Miller, who uses they/them pronounces, to serve the order. (In recent weeks, Miller has posted memes to social media alluding to the court's inability to find them. They have since disabled their Instagram account.)
Watch the trailer for Zack Snyder's Justice League. Post continues below.
As the situation continues to unfold, here's everything we know.
What did Ezra Miller do?
The parents of 18-year-old nonbinary activist Tokata Iron Eyes, Chase Iron Eyes and Sara Jumping Eagle, have accused actor Ezra Miller of grooming their child.
In court documents obtained by TMZ, the parents claimed that Tokata first met Miller at a protest when they were just 12 years old. At the time, Miller was 23.
After striking up a friendship, Miller allegedly invited Tokata, then 14, to travel with them to London, where they were filming Fantastic Beasts and Where to Find Them. During the visit, Miller allegedly tried to share a bed with Tokata.
The parents also claimed that Miller provided Tokata with alcohol, marijuana, and LSD, and influenced them to drop out of school.
They also accused Miller of "cult-like and psychologically manipulative" behaviour, claiming that their child didn't have their driver's licence, bank card or keys when they visited them at Miller's house in January.
"It's an R. Kelly type situation, and it's very scary," Tokata's mother, Sara, told The New York Post.