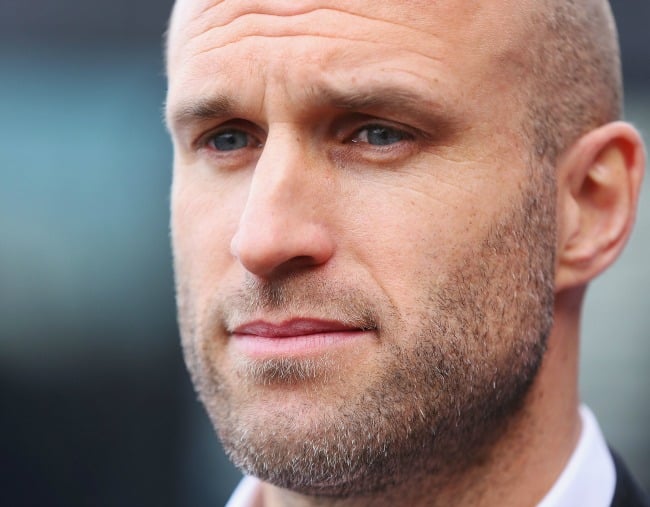 Former AFL legend Chris Judd has been forced to apologise for making a joke about cancer during a live television fundraiser for… yes, children's cancer.
The retired West Coast Eagles captain and two-time Brownlow Medallist made the gaffe while lending his profile to The AFL Footy Show's My Room Telethon on Thursday.
The offensive comment came after one of the show's panellists, Shane Crawford, commented that the father of four "smells nice".
"I'm using a natural deodorant," Judd replied. "The by-product of that is that it doesn't actually work, but I'm not going to die of cancer."
Within minutes, Footy Show viewers had inundated the program's social media pages to express their outrage over Judd's remark.
"Oh my god! Disgusting," wrote one Twitter user. "I cannot believe what you just said!!!"
"Chris Judd should be made to apologise for what he said before the end of the show. So disgusting and so disrespectful."
Oh my god! Disgusting #chrisjudd I cannot believe what you just said!!! #9AFLFootyShow

— Suzie (@SSASvictoria) August 9, 2018
No, Chris….you did not just…#wordvomit #instantregret #chrisjudd #9AFLFootyShow

— wndrlst (@Kate2xU) August 9, 2018
Funny how Chris Judd thinks he's free from cancer because he doesn't wear deodorant. Too many family members of mine have been struck down with the horrific disease without doing all the things that are linked to cancer. People had the right to be offended. #9AFLFootyShow

— Ashlee Louise (@AshleeLouise18) August 9, 2018