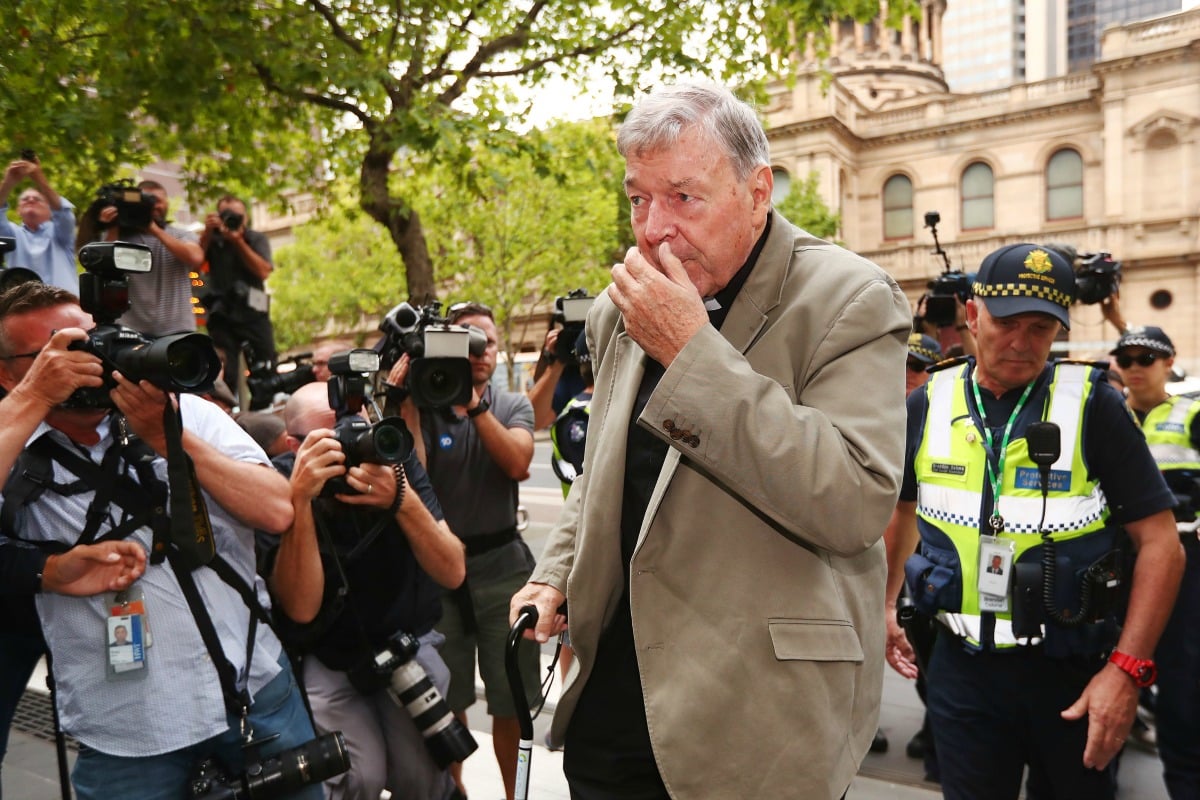 Following the sentencing of Cardinal Pell, the Archbishop's only surviving victim has delivered a moving statement.
Delivered to the public in a note via his lawyer, Dr Viv Waller, he explains that he is trying his best to hold himself and his family together.
Dr Viv Waller comes out of the court to applause. She's the victim's lawyer. pic.twitter.com/Czb060ovDF

— Melissa Davey (@MelissaLDavey) March 13, 2019
"It is hard for me to feel the gravity of this moment. The moment when the sentence is handed down. The moment when justice is done. It is hard for me, for the time being, to take comfort in this outcome," he begins the statement.
"I appreciate that the court has acknowledged what was inflicted upon me as a child. However, there is no rest for me," he added.
The victim continued to explain the sentence is "overshadowed" by the forthcoming appeal, and explains that while there has been public backlash to his evidence, only the Judge, the jury, Pell and legal teams have heard the evidence.
"Regardless of the outcome of the appeal, a few facts will always remain," he continued.
"I gave evidence for several days. I was cross-examined by Pell's defence counsel. A jury has unanimously accepted the truth of my evidence," he wrote, adding that Pell chose not to give evidence and not to be cross-examined.
"I have played my part the best as I can, I took the difficult step of reporting to police about a high-profile person and I stood up to give my evidence. I am waiting for the outcome of the appeal like everybody else," he wrote.
He concluded the statement by explaining he is doing his best to look after himself and his family.
"Being a witness in a criminal case has not been easy. I'm doing my best to hold myself and my family together," he wrote, adding that he was thankful the media respected wishes for his identity to remain anonymous.
Cardinal George Pell was sentenced to six years imprisonment, with a non-parole period of three years and eight months.
 Pell's sentencing for sexually abusing two choirboys in 1996 was broadcast Australia-wide this morning, and the sentence was announced just after 11am.
The maximum penalty for Pell's crimes was 10 years, yet Chief Justice Peter Kidd said this was "not the diminutive factor of my sentence, nor is the maximum penalty the starting point for my sentencing exercise".