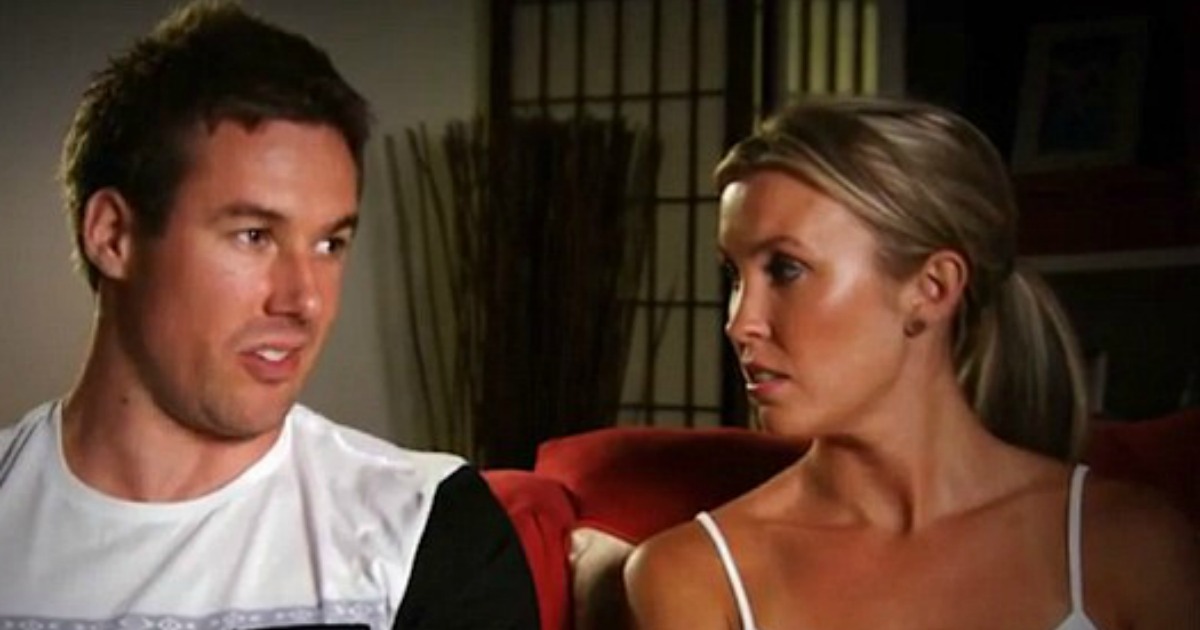 Last night I watched Seven Year Switch. And today, all I can think about is what actually constitutes cheating.
Is getting a tattoo with the another person the same as getting rumpy at the office Christmas party?
How about having a spa? In a bikini?
Giving a massage?
Apologies (well, not really) to all those massage-giving, spa-loving, ink-branded 'best buddies' out there, but the answer is yes.
What happens when the couples on Seven Year Switch meet each other's partners? Post continues after video… 
I know, I know. You're just friends. He/she just really gets you. It's not complicated and fraught with emotion in the way your proper relationship is.
Heads-up. That's why it's cheating. You might not be actually doing the deed, but your emotions – the good ones at least – are all trained on someone else. Which is a bit diminishing for the third party.
"He can get fucked," Jackie said after discovering partner Tim had got real ink, in a real tatt, on his foot on an outing with 'experimental partner' Tallena (tumbling dice, FYI, kinda appropriate for someone who seems to like taking a chance).
Okay, it's just a tattoo. It doesn't match the one Tallena got.
But there's something very intimate, very personal, about sharing such an extreme experience, especially for the first time. About choosing the tattoo, deciding where to put it. And the person with Tim when he was doing it wasn't her. Every time Jackie looks at it - and let's face it, it's not going anywhere any time soon - she'll be reminded he was having good times with someone else.