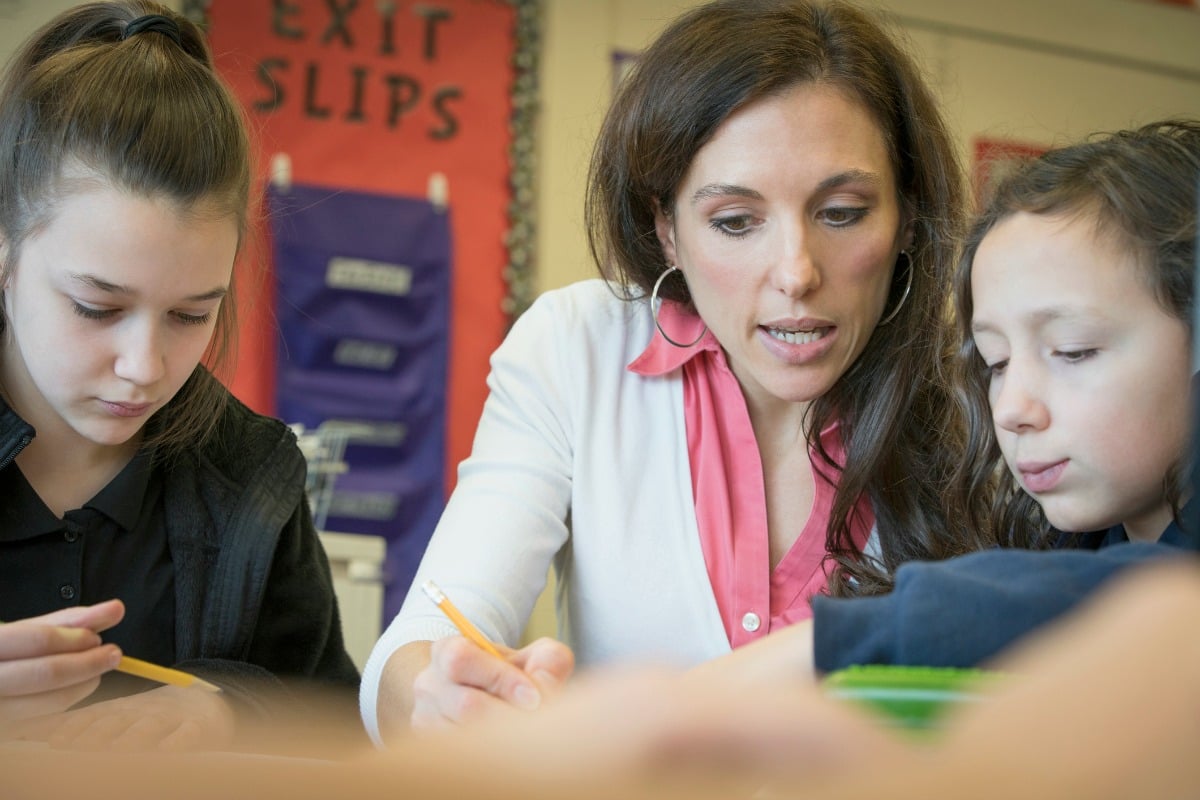 Dear Diary,
I made the mistake of reading the news online this morning, an article about teachers caught my eye. Then I read the comments. Depressing!
Twelve weeks holiday. Great pay. Start at nine, knock off at three. What's so hard? Toughen up. Quit being so damn wimpy!
I wanted to reply but didn't have time, had to get into school.
I met with Gideon's folks before eight this morning. He's my student with ASD. They're worried about him – he's not making friends, doesn't have the skills. We spent an hour in discussions and ended up agreeing that a 'social development plan' would be the best way forward. His mum was frustrated. They have NDIS funding that could pay for someone to create this plan and implement it – but NDIS money can't be spent 'at school'. As it is, Gideon's school funding allocation is already stretched. Have to meet with Mum again tomorrow after school to start drafting the plan. Must remember to email Gideon's speech pathologist before then.
Little Miss Eleanor came in late to class this morning, disrupted a very focused writing lesson. Proudly announced Mum had had the babies! Eleanor showed us pictures and Dad cornered me, recounting the excitement of the past few hours. The class started talking about twins; "how do you make two babies at once, Ms Stroud?!" Eleanor's dad launched into a speech on splitting eggs and DNA. My entire writing lesson was derailed, which isn't a problem but tomorrow there's going to be a bit of pressure. The students have to produce that sample for assessment before the week's out.
Watch: Teachers translated. Post continues after video.
Anyway, I'm glad we took that moment to celebrate Eleanor and her bubble of joy. At recess there was a call, one twin was struggling – Mum and bubs were being airlifted. Dad was coming to collect Eleanor. I was to find her on the playground, wait with her in the office and prepare her for the news. How do you burst a bubble of joy? How do you reassure a child without making promises you can't honour? Oh and the way she looked at me. Will mummy be alright, Ms Stroud?
I fumbled through the maths lesson. I'd meant to grab resources from the Maths cupboard at recess but didn't get time; had to improvise with a packet of packet clips and shoelaces! I was starving and busting for the loo. I kept thinking of Eleanor and her family. It wasn't my finest lesson. It took me ages to figure out why young Derrick's answers were way off track – he'll need a follow up lesson tomorrow.
At lunch I had my usual confrontation with Austin (that boy from Year 6). If he would just wear his hat my life would be so much simpler. Today he told me that I was discriminating against him, said I was anti-spiked hair – that I was hairist.
'I'm pro-hair,' I told him. 'And I'm pro-baldness too. What I'm really fighting against is skin cancer, so if you could either put your hat on or sit in the shade area, I'd be grateful.'